Back
Sundara Bali Launches ecoSPIRITS in Indonesia at Four Seasons Resort Bali at Jimbaran Bay
Expands sustainability commitment under leadership of new head bartender
November 24, 2022,
Bali at Jimbaran Bay, Indonesia
The world's first low-carbon and low-waste distribution system for cocktails is now available in Indonesia, as Sundara Bali introduces the ecoSPIRITS technology to replace single-use glass spirit bottles.
"ecoSPIRITS is delighted to be working closely with another Four Seasons venue in Asia-Pacific, expanding upon our continent-wide collaboration with one of the world's most respected hotel companies. Sundara is one of Bali's most beautiful beach front dining venues and we are sure many will enjoy drinking a sustainable cocktail alongside such a stunning sunset view," says Paul Gabie, CEO, ecoSPIRITS.
Reducing the overall carbon footprint of spirits distribution by up to 80 percent, ecoSPIRITS eliminates glass and cardboard packaging waste, as well as dramatically increasing shipping efficiency for high-end spirits. It is the latest sustainability measure adopted by Sundara as the beachfront restaurant and bar intensifies its efforts to combat waste and energy consumption.
"We have always taken a minimal-waste approach to our operations at Sundara, and are inspired by the ecoSPIRITS innovative technology that enables us to further reduce our carbon footprint," says Nicolas Senes, Resort Manager at Four Seasons Resort Bali at Jimbaran Bay. "We are extremely passionate about sustainability and take our commitment very seriously. It's not just the Zero Waste cocktails that guests see at the bar – it's all of the operational standards behind the scenes that may not be visible to guests, but that our team take extra pride in as they deliver a quality experience that doesn't cost the Earth."
Designed in Singapore, the ecoSPIRITS technology is partly based on centuries of "sustainable" tradition prior to the 1800s, when bulk spirits were moved around the world in casks, demijohns and even clay amphoras. Reusable ecoTOTE containers, which hold 4.5 litres of premium spirit,s are filled from bulk containers, replacing single-use glass bottles. The ecoTOTEs are also shock-proof – further reducing wastage from breakage. Once empty, they are returned to the nearest ecoPLANT where they are sanitised, refilled, fitted with tamper-proof seals and re-distributed. ecoPLANTs currently operate in various locations around Asia-Pacific.
Each glass bottle eliminated by ecoSPIRITS saves 550 grams of carbon emissions, equivalent to 30 grams per cocktail.
The ecoSPIRITS partnership comes as Sundara appoints Jan Jurecka as head bartender. Jan brings more than 20 years' experience as a bartender in Europe, Australia and Asia, as well as a personal passion for sustainability as a certified Dive Master. Apart from Sundara, Jan will also be overseeing the operations at Telu, a dedicated venue for Zero Waste bar workshops at Four Seasons Jimbaran Bay. Made from 100 percent upcycled materials, Telu has on-site gardens that supply herbs, spices and fruits for garden-to-glass cocktails, and an Arak Cellar where guests can learn about Bali's ancient arak (rice wine) culture.
---
---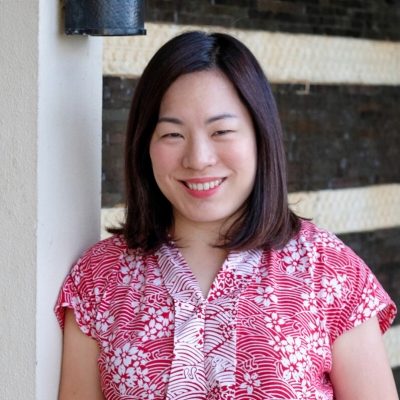 Camilla Chiam
Senior Director of Public Relations and Communications

Jimbaran, 80361
Indonesia Adrian Pardede
Assistant Director of Public Relations and Communications

Jimbaran, 80361
Indonesia
---
Four Seasons Resort Bali at Jimbaran Bay
PRESS KIT

Visit Four Seasons Resort Bali at Jimbaran Bay Website