Back
A Deliciously Inventive Take on Sustainability: Four Seasons Resort Bali at Jimbaran Bay Unveils Innovative New "Harmony with Nature, People, and Soul" TELU Cocktail Bar Supporting Local Charities
June 21, 2023,
Bali at Jimbaran Bay, Indonesia
Expanding on the passion for sustainability and community engagement that lies at the heart of Four Seasons Resort Bali at Jimbaran Bay, its new rustic-chic cocktail bar TELU is a celebration of modern mixology rooted in a soulful connection to Bali's heritage, environment and people. Fusing traditional products and techniques with creative artistry, TELU offers an elevated and inspiring experience crafted with conscious care for the island and its resources.
Taking its name from the Balinese word for "three" – a reference to the traditional Balinese philosophy of Tri Hita Karana - TELU celebrates harmony with nature, people, and soul as the basis for wellbeing and prosperity, as well as the three local community initiatives the bar supports.
"TELU began as an unprecedented initiative incepted during the pandemic, to support our Resort's commitment to waste management and local communities. All Resort staff displayed incredible teamwork – from Food and Beverage to Engineering - to create an exceptional open-air, dedicated space made from 100 per cent repurposed and upcycled materials, from the bar counter to display and bar lamps, with the bar stools made by local craftsmen. Rustic décor, local artwork, and soft lighting make for a warm, feel-good ambience in TELU's intimate setting, with bar counter seating for up to eight people, alongside six tables and an atmospheric arak cellar. Celebrating the concept of circularity, TELU also features bespoke hand-woven, unique installation pieces and drink coasters by Plastik Kembali, specialists in transforming plastic pollution into art, while custom-made recycled glassware comes from Balinese creatives CJ Recycle. TELU's caring ethos has now expanded to include vibrant and sustainable menus, active charity engagement, support for local artisans, and more," says Sean Fonte, Director of Food and Beverage, Four Seasons Resort Bali at Jimbaran Bay.
Nestled in a hidden aromatic herb garden in the centre of the oceanfront all-villa resort, TELU is home to an inventive drinks menu by Bar Manager Jan Jurecka. Showcasing not only a zero-waste approach but the fragrant flavours of Bali, more than 80 per cent of the menu's ingredients are homegrown or sourced within Indonesia, including honey from the Resort's own trigona beehives, part of the country's bee conservation and community enterprise program.
The menu is divided into three sections inspired by the Tri Hita Karana philosophy, with proceeds supporting inspiring Balinese charities: three drinks honour harmony with nature's rhythms and support innovative charity Sungai Watch to tackle river pollution; another three celebrate harmony with people, with proceeds going to helping the island's youngsters escape poverty through education with Bali Children's Project; and the final three creations represent harmony with soul and are dedicated to the coral reef restoration work of local community initiative Ocean Gardener.
Indonesian ingredients take centre stage including Bali's beloved arak, a traditional spirit made from the fermented sap of coconut trees. Silky smooth Down to Earth celebrates nature's inspiration with gin, spirulina and matcha, passionfruit, guava, honey nectar, and coconut milk whey. Unusual Suspects features ecoSPIRITS vodka, Cascara, coffee grinds, honey nectar, and cocoa nibs for a dazzling take on an Espresso Martini that honours harmonious community connections. With a nod to soulful living and ocean protection, Coral Guardian is an artful blend of Palwana arak, spiced Nusa Cana rum, pandan, peanut, lime, and dragon fruit jam.
Artfully complementing the drinks menu, a mouth-watering selection of epicurean bites highlights unique Balinese flavours. Laidback feasting options include Bali Tacos - whipped tofu, avocado, snake fruit and lawah; Chicken Crisps made with shredded chicken, crispy skin, and local sambal, and Jimbaran Clam Dip served with wood fired sourdough bread, chorizo, and garden herb butter.
"TELU is a celebration of everything we stand for in terms of sustainability, connection and community while being an opportunity to showcase Bali's fantastic array of artisanal products and regional flavours," comments Bar Manager Jan Jurecka.
Constantly pioneering fresh ways to address waste is part of TELU's vision. From choosing suppliers such as ecoSPIRITS - an innovative closed-loop distribution system that vastly reduces packaging waste in the premium spirits supply chain – to using fermentation, distillation and composting to address organic waste as well as preservation techniques such as lacto-fermenting, dehydrating and pickling to help to prolong the shelf-life of homegrown ingredients, every detail is carefully considered.
Guests can also learn how to craft their own sustainable cocktails with ingredients foraged from the surrounding herb garden, and discover more about Bali's ancient arak traditions through by-appointment only, privately run, TELU Sustainable Cocktail Bar Workshops. Monthly events showcasing local distillers, producers and guest bartenders invite guests to further explore Bali's unique terroir.
TELU is part of a world-class luxury experience rooted in Balinese heritage at Four Seasons Resort Bali at Jimbaran Bay. Sheltered in a calm bay along three miles (five kilometres) of sand, this blissful Resort channels a traditional Balinese village, infused with the island's magical energy and inimitable culture. Here an array of authentic arts, gastronomy and cultural experiences pay homage to Bali's ancient traditions and modern treasures.
TELU is open Thursdays to Sundays from 5:00 pm to 12:00 midnight
TELU's Sustainable Cocktail Bar Workshop/Private Cocktail making class is available by appointment only. Daily from 1:00 to 4:00 pm
For TELU reservations and enquiries, chat via FS Chat.
Click here to discover more about sustainability initiatives at Four Seasons Resort Bali at Jimbaran Bay.
---
---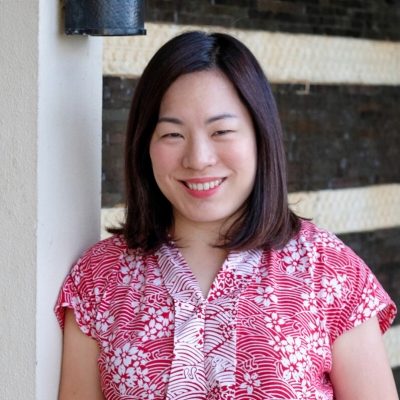 Camilla Chiam
Senior Director of Public Relations and Communications

Jimbaran, 80361
Indonesia Adrian Pardede
Assistant Director of Public Relations and Communications

Jimbaran, 80361
Indonesia
---
Four Seasons Resort Bali at Jimbaran Bay
PRESS KIT

Visit Four Seasons Resort Bali at Jimbaran Bay Website