Back
"Spa of the Year 2023," The Healing Village Spa Welcomes New Global Gurus to Four Seasons Resort Bali at Jimbaran Bay
March 17, 2023,
Bali at Jimbaran Bay, Indonesia
Pioneering and peaceful; revolutionary and relaxing. The Healing Village Spa at Four Seasons Resort Bali at Jimbaran Bay is dedicated to fusing ancient wisdom and cutting-edge science. This March, the wellness portal announces another fusion: the receipt of a prestigious world-class award - Spa of the Year: Asia & Australasia at the World Spa & Wellness Awards 2023 - and the launch of its next six-month line-up of Visiting Practitioners, bringing global wisdom and expertise to its sublime seaside setting.
Launched in 2012 with a mission to raise global industry standards, the World Spa & Wellness Awards represents one of the leading honours in the industry. A thorough and independent judging process carried out by experienced professionals acknowledges excellence of care, service and standards, highlighting spas that serve to inspire others around the world.
In London to collect the award in person, Regional Director of Spa Luisa Anderson commented: "This award means so much, not only as recognition of our beautiful space and innovations, but as an acknowledgment of the extraordinary daily commitment of our passionate team of local healers. With our new line-up of Visiting Practitioners, we are looking forward to emanating more ripples of transformation from the heart of our jungle sanctuary."
A contemporary expression of Balinese design in beach-garden surrounds, The Healing Village Spa, with 10 all-suite treatment rooms, relaunched in 2021 after an 18-month transformation. Exploring new wellbeing horizons through light, sound, thermal and colour therapy, its extraordinary team of healers honour timeless traditions and emerging spiritual awareness.
Highlights of The Healing Village Spa include The Illume Room - Bali's first "surround sound spa suite" with a heated quartz-sand bed; The Longevity Garden, a private and purifying Balinese-style steam room hammam for up to two people; a Balinese gong "sound bath" with flower blessing performed by a Balinese priest, and experiences that harness the qualities of gemstones, sound and light vibration - including seven alchemy crystal singing bowls.
Alongside permanent offerings such as yoga and meditation at the Nirvana Shanti Bale, The Healing Village Spa also has a year-round calendar of one-to-one therapies with some of the world's leading wellbeing experts.
Meet The Healing Village Spa's new six-month line-up of Visiting Masters:
Cyndi Tryon, March 27 - April 10, 2023 - Psychic medium, spiritual advisor and hypnotist Cyndi Tryon helps guests gain clarity on personal, professional and spiritual matters.
Rashdy Ahmad, July 6-31, 2023 - Known as "The Healing Hand," Rashdy Ahmad draws on ancient Malaysian influences in a range of treatments including cupping, energy healing and therapeutic massage.
Debbie Frank, July 25 – August 8, 2023 - Astrologer to the stars - including the late Princess Diana -Debbie Frank uses astrology, spiritual insights and meditation to reveal an individual's soul plans.
Marianna Jacobs, August 10-23, 2023 - Shamanic Energy Practitioner and yoga teacher Marianna Jacobs offers energy healing sessions to elevate and uplift, as well as group and private yoga sessions.
Marco Della Valle, August 24 - September 4, 2023 - International psychic medium Marco Della Valle brings his renowned sixth sense powers to help guests connect with loved ones in spirit or bring personal clarity.
For full details of therapies and treatments, including pricing, click here. To book a visit to Asia & Australasia's Spa of the Year 2023, contact the Resort via FS Chat.
---
---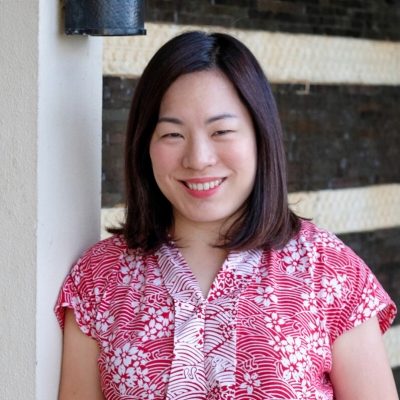 Camilla Chiam
Senior Director of Public Relations and Communications

Jimbaran, 80361
Indonesia Adrian Pardede
Assistant Director of Public Relations and Communications

Jimbaran, 80361
Indonesia
---
Four Seasons Resort Bali at Jimbaran Bay
PRESS KIT

Visit Four Seasons Resort Bali at Jimbaran Bay Website