Back
Ajik Ngurah – The "Sun" of Jimbaran
Bali at Jimbaran Bay, Indonesia
As a visitor to Bali, it is a very special experience to be blessed by a priest. At Four Seasons Resort Bali at Jimbaran Bay, this moment is made even more special as a private experience by on-site priest Ajik Ngurah, who shares rare insights with guests about rituals, architecture, meditation practices and other customs of Balinese life. One guest was so deeply touched by his first experience with Ajik Ngurah that he now returns to the Resort for an annual pilgrimage to pray and meditate daily with him, for "spiritual cleansing."
If you've read Ajik Ngurah's bio, you'll know that although becoming a priest was his destiny, he tried to avoid the responsibility for many years. A run of bad luck including a major road accident convinced him that he could no longer deny his true calling. Here, we share some extra background on his path to priesthood and role at Four Seasons Jimbaran Bay:
Four Seasons Jimbaran Bay is the only hotel in Bali to employ a full-time priest, and Ajik Ngurah's "job description" is an extension of his role as a village priest: To take care of the spiritual needs of staff and guests, educate visitors on local culture and traditions, and maintain the balance of energy in the environment.
Priests in Bali are also called Surya (sun) to reflect the enlightenment they offer everyone, without any discrimination and without any reward – just like how the sun shines on us all.
Most Balinese priests are born into their vocation through ancient lineage. Every village has a priest who plays a critical role in guiding the life of every Balinese-Hindu in that village. The village priests are so highly regarded that no major decision is taken without consulting them, such as determining the most auspicious time for the date of your marriage or to start construction of a new home or building.
In Ajik Ngurah's case, he is a descendant of the royal kingdom Mengwi in Central Bali. His father's family were renowned healers while his mother descended from priests. Ajik Ngurah's brother is a traditional healer, and Ajik Ngurah himself is not only an ordained priest but also a respected healer for chakra balancing and energy clearing.
He resigned from his job to take up intense study of Hindu philosophy for his ordination. He studied old lontar (palm leaf manuscript) – some dating back to the 16th century – to learn sacred mantras and herbal recipes, architectural principles and rice planting calendars. This precious knowledge is passed down through generations of healers and priests and is the cornerstone of Balinese-Hindu culture.
Guests have the opportunity to meet Ajik Ngurah for private offering-making and blessings at the temple; an on-site tour of the Resort's temple and shrines; off-site tour to a little-known 9th-century cave temple; traditional melukat water purification ritual; or if they are lucky enough to be staying at the Resort when there's a ceremony at the temple. Guests are welcome at any ceremonies that take place with staff – these are held monthly for Full Moon ceremonies, and annually for major occasions including Nyepi Day of Silence and Odalan (temple anniversary).
Ajik Ngurah's "office" is the seafront temple at Four Seasons Jimbaran Bay, which has special significance to the Jimbaran fishing village. Although it was built in 1993 along with the Resort, there was an existing shrine dating back to the 17th century that was preserved, and remains within the inner temple. Meanwhile, Jimbaran as an area is notable for being where Dang Hyang Nirartha, the Majapahit Brahmin from Java who brought Hinduism to Bali, stopped to pray before continuing to the southern-most point of the Uluwatu peninsula from where he ascended. The Jimbaran sea temples are part of a chain of protection to safeguard the energy of the area and anyone who resides there – whether local residents or visitors from abroad. Hence Bali's nickname as the Island of 1,000 Temples (but actually many more), and its status as the only Hindu island in the whole of Indonesia.
When visiting a temple or in the presence of a Balinese-Hindu priest, it's important to observe some local etiquette:
At a ceremony don't step in front of anyone to snap a photo, and don't sit higher than the priest or elders.
Don't point your finger to show something (this applies anywhere in Bali); use your whole hand.
To enter a temple or join a ceremony, wear a sarong and sash and ensure your shoulders are covered. The concierge at Four Seasons has sarongs and sashes available for guest use.
---
---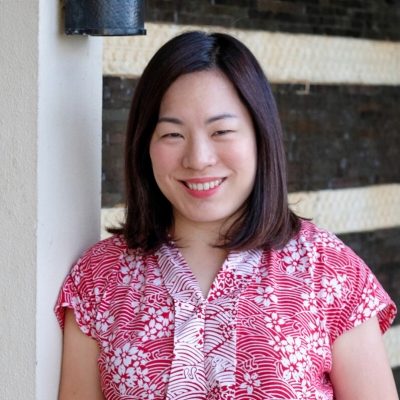 Camilla Chiam
Senior Director of Public Relations and Communications

Jimbaran, 80361
Indonesia Adrian Pardede
Assistant Director of Public Relations and Communications

Jimbaran, 80361
Indonesia
---
Four Seasons Resort Bali at Jimbaran Bay
PRESS KIT

Visit Four Seasons Resort Bali at Jimbaran Bay Website