Back
Celebrate the Splendour of Gauteng's Jacaranda Season with Bubbly and Sweet Treats at Four Seasons Hotel The Westcliff Johannesburg
With a carpet of purple blooms blossoming through Gauteng's urban forest, there's no better time and place to enjoy this natural phenomenon than with the Hotel's signature Bubbles and Sweets afternoon selection
October 18, 2022,
Johannesburg, South Africa
The treetops are transforming with a vibrant lilac and white carpet emerging across Gauteng, which means it's the start of jacaranda season. The place with the best vantage point to view this splendour with an equally delectable, specially-curated afternoon menu to match, is Four Seasons Hotel The Westcliff Johannesburg.
Throughout October and November, a fragrant carpet of lilac and old lace-coloured blooms appears across the treetops, drawing in visitors from near and far. The best views for jacaranda season are from high above, making Four Seasons Hotel The Westcliff the ideal venue to soak in the sights on a warm summer afternoon with a delectable platter of jacaranda-inspired treats and a glass of bubbly or lilac gin and tonic.
There is a sweet tantalising selection of pastries and delicate baked items, including a violet macaron, a violet verrine, a Swiss swirl, a G&T bonbon, T.infusion (choux pastry), and a South African favourite re-imagined for jacaranda season: lamingtons and buttermilk scones.
The treats are complemented by a jacaranda-inspired Six Dogs gin and tonic or a glass of Domaine Des Dieux, Rose of Sharon MCC, or Hemel-en-Aarde Valley Rosé. A non-alcoholic drinks selection consisting of a virgin Paloma cocktail (grapefruit, vanilla, pink peppercorn, celery and sugar) or tea and coffee is also available.
Executive Chef Daniel Payne elaborates on what motivates this sought-after menu every year: "Johannesburg comes alive in early-summer, with the purple, lilac and white blooms enveloping the treetops for a brief period every year. It's a spectacle worthy of celebration, which serves as an inspiration to create a selection of purple-hued treats that perfectly complement the magnificent views and ambience only offered by Four Seasons Hotel The Westcliff; it's luxury and lavender on a plate."
The jacaranda-inspired Bubbles and Sweets selection is available on weekdays from 2:00 to 5:00 pm, providing the best time to enjoy the views, and priced at ZAR 595 per person; reservations are essential.
For those seeking other dining options, Four Seasons Hotel The Westcliff offers guests a variety of formal and casual settings, including Flames Après Spa, where Chef Daniel Payne has specially prepared a tempting array of dishes and cocktails to complement the season.
Make a reservation online by visiting Flames Restaurant at Four Seasons Hotel or by calling 011 481 6000.
---
---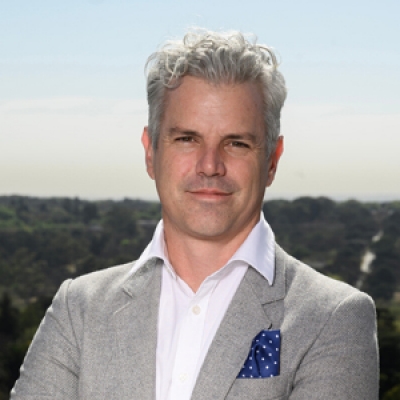 Trevor van de Ven
Senior Director of PR and Communications
67 Jan Smuts Avenue P.O. Box 2700
Johannesburg, Saxonwold 2132
South Africa
---
Four Seasons Hotel The Westcliff Johannesburg
PRESS KIT

Visit Four Seasons Hotel The Westcliff Johannesburg Website