Back to Main
Four Seasons Hotel The Westcliff Johannesburg
67 Jan Smuts Avenue P.O. Box 2700, Johannesburg, Saxonwold 2132, South Africa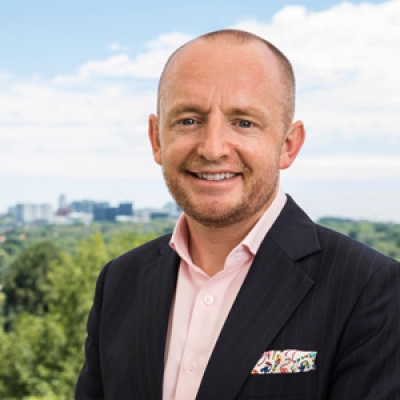 Martin Cody
Regional Vice President and General Manager
"One of the things I love most about this industry is meeting people from all different backgrounds and cultures - each one with the potential to be a star of the future. To be part of that is something very special."
Four Seasons Tenure
Since 2001
First Four Seasons Assignment: Receptionist, Four Seasons Hotel London at Park Lane
Employment History
Four Seasons Hotel Pudong, Shanghai (formerly a Four Seasons hotel); Four Seasons Safari Lodge Serengeti; Four Seasons Resort Maldives at Landaa Giraavaru; Four Seasons Resort Langkawi, Malaysia; Four Seasons Resorts Lanai; Four Seasons Resort Maldives at Kuda Huraa; Four Seasons Hotel London at Park Lane
Birthplace
Education
Shannon College of Hotel Management and National University of Ireland, Galway
Languages Spoken
Following an impressive more than 20-year career with Four Seasons Hotels and Resorts, Martin Cody joins Four Seasons Hotel The Westcliff and Four Seasons Safari Lodge Serengeti as General Manager, sharing his enthusiasm and experience with the 400-strong team of individuals. "Both hotels have been setting the standard for several years, and I am eager to offer my assistance to these already strong locations, working alongside two world-class teams."
Cody found his niche after working at a local hotel at the age of 16, which spurred his decision to study hotel and business management in university. Hailing from Kilkenny in Ireland, Cody studied at Shannon College and the National University of Ireland, Galway, and began his professional career in 2001 at Four Seasons Hotel London at Park Lane. Cody's passion for the hospitality industry propelled him on a journey to some of the world's most desirable locations, where he grew into progressively senior positions within the company. "I love having the opportunity to live and work in some of the world's most incredible places. For so many years now, I have been blessed that my day-to-day takes place in locations that rank so highly on the bucket list of many – it's hard not to appreciate that."
Cody believes in immersing oneself in the cultural experience of the locations he has served at, a true example of this is the work he has done within the Tanzanian community during his three-year tenure. "We were fortunate to provide support to the Hope for Woman and Girls Foundation in Tanzania, a non-profit organisation that is actively trying to combat FGM (Female Genital Mutilation) and gender-based violence," states Cody. "We also developed a one-year cross exposure program with Four Seasons Resort Maldives and Four Seasons Resort Seychelles, allowing Tanzanians the opportunity to work abroad for a year and experience new cultures and lifestyles. This has been very well received by the team and has helped us develop future Tanzanian hospitality leaders."
No stranger to adventure, Cody is ready to take advantage of his new base in Johannesburg and immerse himself in everything that South Africa has to offer. "I learned to dive and explore the Indian Ocean when working in the Maldives. Tanzania then allowed me the opportunity to climb Mount Kilimanjaro (twice), Mount Meru and, after a bit of convincing, Machu Picchu in Peru. I am looking forward to having a Big-Five encounter in South Africa and see how it compares to Tanzania. I also want to explore the coastline and vineyards in and around Cape Town."
Moving around so much makes it difficult to lay down roots, but Cody is excited to see what this new chapter brings. "For starters I would like to get a dog – something I have wanted for many years but did not live anywhere suitable at the time." When he's not climbing mountains or turning a guest's dream into a reality, Cody enjoys nothing more than a round of golf or watching sports from back home in Ireland.