Back to Main
Four Seasons Resort Koh Samui, Thailand
219 Moo 5, Angthong, Koh Samui, Surat Thani 84140, Thailand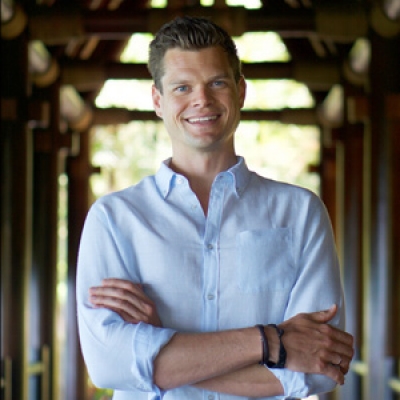 Hannes Schneider
Resort Manager
"Embrace positivity, listen to and learn from the people around you, and remember that there is an opportunity in every difficulty."
Four Seasons Tenure
Since 2019
First Four Seasons Assignment: Director of Rooms at Four Seasons Astir Palace Hotel Athens
Employment History
Four Seasons Astir Palace Hotel Athens; Phoenicia InterContinental Beirut; InterContinental Abu Dhabi; InterContinental Malta
Education
Bachelor's Degree, University of Applied Sciences, IMC Krems, Austria
Birthplace
Languages Spoken
German, English, Spanish, French
The hotel was always home for Hannes Schneider, as he grew up in a hotelier's family. The chandeliers in the lobby, the music in the elevators, and the buzz in the kitchen lit up Hannes's life, spurring his desire to make a career in the same industry. Standing tall now - both literally and figuratively - as the Resort Manager of Four Seasons Resort Koh Samui, Hannes comments, "I am most proud of my journey alongside true industry professionals that has led me to this role."
Born and raised in Austria, Hannes' love for hospitality started at the age of 15 when he worked as waitstaff at restaurants and weddings. "The power to create memories that guests remember for a lifetime is the most rewarding factor about our job," he insists.
Hannes' professional career in the hospitality industry began in 2011 with InterContinental, Malta. He furthered his experience in Abu Dhabi and Beirut, before setting foot into Four Seasons in 2019. "I just love the brand – what it stands for and exemplifies," he says, "It promises a consistent, luxurious service experience." As an inherent part of the pre-opening team, Hannes was instrumental in setting up the hotel and guiding colleagues to provide guests with an authentic Greek experience at Four Seasons Astir Palace Hotel Athens from the very beginning.
But it is his dedication, combined with a genuine care and interest for people: that sets Hannes apart. He embodies an amicable attitude, exudes positivity, and strives to build deep connections. His philosophy is simple, "Embrace positivity, listen to and learn from the people around you, and remember that there is an opportunity in every difficulty." The secret behind his relentless drive, he says, is his love for cycling and skiing. "By skiing through the Alps in Austria or cycling through the coastlines or mountains of Thailand, I challenge myself both physically and mentally," claims Hannes, "It helps me pushing my own limits and stay grounded at the same time."
Hannes is happy to get a taste of Thailand and immerse himself in the community of Koh Samui. "I want to build on the Resort's reputation for exceptional service and see on how I can contribute to make it an even better place," he smiles. "Exploring the island together with my family and learning about Thai culture and food is at the top of my priority list."