Back to Main
Four Seasons Resort Koh Samui, Thailand
219 Moo 5, Angthong, Koh Samui, Surat Thani 84140, Thailand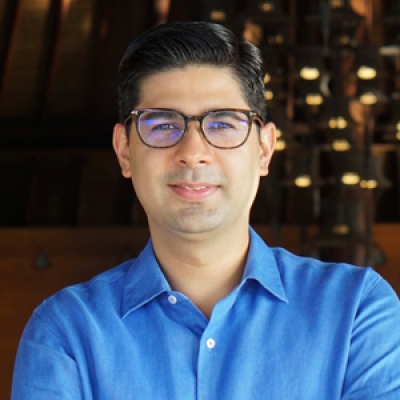 Jasjit Assi
General Manager
"Energy comes with having a passion for what you do."
Four Seasons Tenure
Since 2006
First Four Seasons Assignment: Director of Food and Beverage at Four Seasons Hotel Mumbai
Employment History
Four Seasons Hotel Bangkok at Chao Phraya River; Four Seasons Hotel Mumbai; Four Seasons Hotel Sydney; Four Seasons Resort Chiang Mai; Four Seasons Hotel Mumbai; The Park, New Delhi
Education
Bachelor of Science in Hospitality and Hotel Administration, Dr. Ambedkar Institute of Hotel Management, Chandigarh, India
Birthplace
Languages Spoken
Jasjit Assi's career of nearly two decades, including more than 15 years at Four Seasons, takes a fresh new turn as he brings a wealth of international experience as the General Manager of Four Seasons Resort Koh Samui. Well known for his compelling personality and particular work ethic, Jasjit has long been regarded as a leader within Four Seasons. JJ – as he is fondly known – grew up through a life of discipline and regimen, having been raised in an armed forces background. "I love the energy and the dynamism of being a hotelier," he says with a smile, "But more importantly, it's the connection – with people, places and experiences – that truly resonates with me."
JJ's career with Four Seasons began when he joined the pre-opening team of Four Seasons Hotel Mumbai in 2006. After five successful years establishing the Food and Beverage operations in Mumbai, JJ was transferred to his first overseas assignment as Director of Food and Beverage at Four Seasons Resort Chiang Mai. Imbibing the Thai culture and elevating the expertise of his diverse team, he brought his own inimitable style of hospitality to the role. "I am passionate about creating experience differentiators for our guests – both tangible and intangible," he quips, "by providing meaningful connections, and highlighting the unique characteristics of our craftspeople."
Demonstrating a keen business acumen and dynamic leadership style, JJ was appointed as the Director of Food and Beverage at Four Seasons Hotel Sydney, giving him the opportunity to further hone his management skills. After just two years, he returned to Four Seasons Hotel Mumbai in 2016 as Hotel Manager. His key strengths of infusing energy into the work environment and fostering meaningful connections were instrumental in curating and executing two much-acclaimed World Gourmet Festivals. With AER earning a spot among the 50 Best Bars in Asia, JJ was rightly recognized as F&B Person of the Year in 2017 in India.
A pre-opening was calling yet again, and he joined the "all-star" launch team of Four Seasons Hotel Bangkok at Chao Phraya in 2019 as Hotel Manager. Faced with significant hurdles from an opening during the Covid-19 global shutdown, JJ showed remarkable poise, and his strategic ability helped position this urban resort as a food and beverage destination to reckon with. "It was a challenging time, however, and all of us were on a steep learning curve," he credits.
Now completing the "Thailand circuit" with his move to Koh Samui in the laid-back South, JJ proves to be a genuine all-rounder, having embraced the cultural diversity of the North, and the vibrancy of Thailand's bustling capital in the centre. Ready for the island life, JJ's strength lies in a deep understanding of the Thai culture and its people – which will be a crucial ingredient to his success in the new role. Drawing on his inclusive leadership style, he feels ready for the challenge, "I like to engage with my colleagues as peers, learning from their experience," he says, "And together, our goal is to deliver an exceptional quality of service, with engaging storytelling woven into unparalleled experiences. We are keen to get involved more deeply with the local community here, collaborating with them in sustainable and meaningful ways."
As passionate about sports and fitness as he is about hospitality, JJ is equally competitive in a game of squash or tennis, however, his new fond hobby is the love for cycling and dreams of finishing a week of the Tour de France circuit in the future.