Back
The Seven Best Spots to Experience Autumn in Kyoto
Get front-row seats to the best fall foliage in town
Come November, Kyoto lights up in a palette of vivid autumnal hues. Canopied by leafy trees, the city's gardens and streets are awash in gold and crimson, amber and burgundy. Surrounded by the vibrant splendour of fall, one feels as though they have walked into a beautiful painting. The mundane becomes magical, elevating ordinary moments to precious memories.
Several scenic spots also open up for night viewing, drawing visitors from near and far. Kyoto's autumnal beauty has an entirely different charm after dark; even residents from neighbouring cities plan overnight trips for this unmissable experience. Be sure to ask the Concierge at Four Seasons for their top night-viewing picks.
Higashiyama, the Ideal Base to Discover Autumn in Kyoto
The atmospheric neighbourhood of Higashiyama is home to many of Kyoto's most famous sights, making it a favourite among travellers. It also happens to be where Four Seasons Hotel Kyoto is situated. Staying in this coveted location puts visitors within easy reach of numerous attractions: nearly everywhere in Kyoto lies within a 30-minute drive. Taxis can be arranged by the Concierge, and the Higashiyama Nanajo bus stop is just three minutes from the Hotel.
After a day of adventure, Four Seasons guests return to a realm of serenity and luxury. Superb views unfold across this urban resort, built around a historical pond garden and tranquil bamboo forests. The resort-style wellness facilities are perfect for winding down: swim in the 20-metre (66 foot) pool, refresh in the whirlpool, or rejuvenate in the heavenly environs of THE SPA. Signature dining-and-drinking spaces, such as The Brasserie and Fuju teahouse lounge, are wrapped in nature's seasonal enchantments.
Leafy Landscapes at Their Most Glorious
The ancient capital of Japan has more than 70 spots to view autumn leaves. Here are seven of the best – which one will become your personal favourite?
Four Seasons Hotel Kyoto
1. Shakusui-en Pond Garden. At the heart of the Hotel is an 800-year-old pond garden, immersing visitors in history, tradition and nature. By day, its splendid red-yellow foliage gleams in the sunlight. At night, the setting is beautifully illuminated, with the surface of the water mirroring the colourful leaves. The terrace at The Brasserie and Fuju teahouse lounge offer captivating views of this oasis, as do the garden-view guest rooms.
Mentioned in the 12th-century epic poem The Tale of the Heike, Shakusui-en has an aristocratic past: it once belonged to a noble Samurai, Taira no Shigemori. Changing throughout the year, this secret spot is forever resplendent with seasonal gifts – from delicate cherry blossoms in spring and rich greenery in summer to fiery foliage in autumn and snow-kissed vistas in winter.
Higashiyama and Gion area (accessible on foot)
Guests staying at Four Seasons or nearby can explore these picturesque neighbourhoods on foot. Hanami-koji, filled with traditional teahouses, offers glimpses of a time gone by; if you are lucky, you may even spot a Geisha or Maiko. Wander along willow-lined canals in Gion Shirakawa, and explore an abundance on temples and shrines from Ninen-zaka to Sannen-zaka, an area where the ancient spirit of Kyoto still lingers. Many of temples here are open for night viewing.
2. Kiyomizu-dera Temple. Enjoy brilliant autumn colours against the majestic backdrop of Higashiyama mountain. The main hall, famously known as Kiyomizu Stage, has recently been refurbished. This vantage point overlooks a gorgeous sweep of amber and russet leaves, resembling a leafy ocean. A spectacular sight, indeed.
3. Chishaku-in Temple. Just across the street from Four Seasons, this temple has a renowned garden with flowers and foliage in every season: sakura and azaleas in spring, bellflowers and hydrangeas in summer, and vibrant leaves in fall. Visitors can also appreciate paintings by Tohaku Hasegawa, an artist from the Momoyama period whose works are considered national treasures.
4. Shogun-zuka Seiryuden. Housed in the grounds of the prestigious Shoren-in Monzeki Temple, which is perched atop Higashiyama mountain, this scenic spot is just a 10-minute drive from the Hotel. The gardens are bright with 220 maple trees, while the vast stage overlooks the city of Kyoto. Gaze down from the observatory for stunning views of crimson-hued leaves. Being relatively less-known, this spot offers peace and quiet even during peak autumn season.
Other recommendations in the area include Kenninji Temple, Seiren-in Temple and Kodaiji- Temple.
Okazaki and Nanzen-ji Area (within a 20-minute drive)
Easily accessible by taxi or bus, these neighbourhoods are ideal for those who have an extra day to spend in Kyoto.
5. Eikan-do Temple. One of the most beloved spots for autumn viewing since ancient times, this temple is popularly known as "Eikando of Fall Colours." Approximately 3,000 Japanese maple trees decorate the fringes of the pond garden, which is at its best after mid-November. The topmost pagoda offers marvellous views of fall foliage, flowing into cityscapes beyond.
6. Nanzen-ji Temple. Framed by the magnificent pillars of Sanmon Gate, the autumn leaves at this temple resemble a work of art. Make your way to the top of the gate to enjoy sweeping views from the roof. Not only will you see the grounds covered with maple trees, but also the streets of Kyoto, brightened by pockets of red and yellow.
7. Philosopher's Path. Famed for its spring and autumn colours alike, this 1.5-kilometre (just under a mile) path runs along the canal from Ginkaku-ji Temple to Wakaoji Bridge. It is said that the great Japanese philosopher Kitaro Nishida walked here frequently, lost in contemplation. The maples that line the walking path pay homage to the season with their vivid beauty.
---
---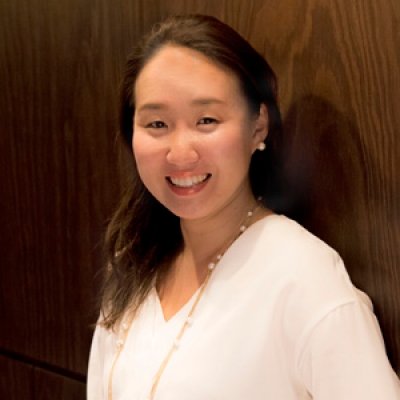 Naoko Tokunaga
Director of Public Relations and Communications
445-3, Myohoin Maekawa-cho, Higashiyama-ku
Kyoto, 605-0932
Japan
---
Four Seasons Hotel Kyoto
PRESS KIT

Visit Four Seasons Hotel Kyoto Website