Back
Six Spectacular Sakura Spots, Handpicked by the Team at Four Seasons
A special curation of cherry blossom viewing spots, situated within just 15 minutes of Four Seasons Hotel Kyoto
Springtime in Kyoto is one of the most magical times of the year, with cascades of pink and white blooms lighting up the streets. The city boasts an abundance of cherry blossom viewing spots, especially in the Higashiyama district where Four Seasons Hotel Kyoto is located.
Besides the most famous places for hanami (the Japanese custom of appreciating the transient beauty of flowers), there are also a number of hidden gems favoured by local residents. At night, several of these attractions are illuminated, lending an air of enchantment to the experience.
Guests can discover six superb sakura spots, personally recommended by Four Seasons team members and all situated within 15 minutes of the Hotel. On the way out, stop by the Concierge desk to pick up a cherry blossom map, updated daily to reflect the "bloom status" of each spot.
Chishakuin Temple. The historic garden of Chishakuin is perfect for a quick sakura viewing on the day of arrival. Said to have been a favourite of famed tea-master Sen no Rikyū, the verdant grounds embody a delicate synthesis of architecture and landscape. A personal favourite for Chan from the Sales department.
Sanjusangendo Temple. Just a five-minute walk from the Hotel lies Sanjusangendo Temple, where cherry blossoms rub shoulders with cultural treasures. The temple houses a massive statue of Kannon, Bodhisattva of mercy, flanked by 1,000 life-size statues, including the gods of wind and thunder. The grounds offer plenty of photo opportunities. Pierre, a Marketing Analyst at the Hotel, loves to capture the contrast between the pink sakura, orange torii gate and green pond.
Sannengzaka. The weeping cherry blossoms of Sannengzaka are a must-see in springtime. Located in the historical district of Higashiyama, these traditional stone-paved streets combine the poetic beauty of flowers with spectacular hilltop views of Kyoto. While wandering through the charming neighbourhood, don't forget to enjoy the delicious seasonal treats on offer. "Spring desserts are only available for a few weeks," shares Shinya, a Senior Door Attendant.
Fuju Lounge. Assistant Restaurant Manager Emina has a clear favourite – Fuju lounge, the Sukiya-style teahouse at Four Seasons Hotel Kyoto. As she explains: "The city's most popular cherry blossom spots are visited by hundreds of people every day. Fuju lounge, however, is a secret place. Here, you can soak in the beauty of sakura in a tranquil setting, while sipping matcha or Champagne."
Keage Incline. At Keage Incline, a former railway track now converted into a pedestrian trail, visitors can stroll between endless rows of Yoshino cherry trees and wild cherry trees. Feel the arrival of spring with every step along the picturesque sakura-lined tracks. Hiroba, a Guest Experience Ambassador at the Hotel, recommends also visiting nearby Suirokaku, a 19th century red-brick aqueduct bridge.
Maruyama Park. Can't choose between sakura and dango dumplings? Concierge Satoshi has a recommendation that will satisfy both desires simultaneously: a trip to Maruyama Park! Take a picture with the famous weeping cherry tree, then head to the park's teahouse for Warabi Mochi and Mitarashi Dumplings.
Discover the best of sakura in Kyoto with Four Seasons. "We want each guest to find their own favourite spot," says Satoshi with a smile.
---
---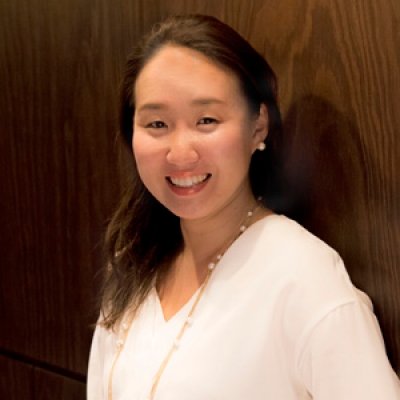 Naoko Tokunaga
Director of Public Relations and Communications
445-3, Myohoin Maekawa-cho, Higashiyama-ku
Kyoto, 605-0932
Japan
---
Four Seasons Hotel Kyoto
PRESS KIT

Visit Four Seasons Hotel Kyoto Website