Back
Five Reasons to Discover Kyoto's Magic in Winter
Discover the hidden secrets of Kyoto in winter – the magical but least-known season that the locals love. From enchanting illuminations in beautiful temples to seasonal dishes bursting with flavour; vibrant New Year celebrations to "onsen" hot baths beneath snow-capped mountains, here are five favourite Kyoto winter warmers as curated by the team at Four Seasons Hotel Kyoto:
1. Ume (plum): Winter's Secret Blossoms
Despite spring being the best-known season of blossoms in Japan, winter visitors are in for a delightful surprise with Kyoto's profusion of delicate ume (plum) flowers.
Decorating the city's plum trees in shades of snow white through to verdant pink, ume blossom's sweet fragrance and pretty five petalled composition inspired ancient nobility from the Nara period (AD 710–784) to write haiku while gazing at them.
Blooming plum trees, once a prosperous trade with China and now savoured for their unique beauty, can be seen across Kyoto from mid-January. Kitano Tenmangu, just 25 minutes from the Hotel, offers some of the best viewing, with 1,500 plum trees blossoming through to mid-March.
2. Warming Winter Dishes
Warm up from within with Kyoto's wide variety of steaming hot pots and sizzling Yudofu 湯豆腐.
The Japanese have long adapted their diet to the country's dramatically different seasons, and winter offers up plenty of delicacies. Try Kaburamushi かぶら蒸し, a fragrant composition of grated turnip, egg white, lily root, gingko and mushrooms atop a white fish – locals liken its appearance to a melting snowball.
Originating in Kyoto, Steamed Sushi 蒸し寿司 is a hot dish with unique seasoning while Tanuki Udon calls on the spicy warmth of ginger on a base of chopped fried tofu with thick ankake sauce.
Celebrate new year in Kyoto with festive favourite Mochi ぜんざい (Zenzai), a dainty, chewy rice speciality available in tea houses and traditional cafes across the city.
3. Inspiring Illuminations
As the sun sets low on the wintry horizon, Kyoto comes alive with twinkling lights.
4. Dive into Kyoto's Bathing Culture
An integral part of Japanese culture, bathing is considered a daily ritual of both purification and pleasure.
Guests at Four Seasons Hotel Kyoto can enjoy a complimentary soothing "ofuro" hot bath and sauna on the hotel's wellness floor, B2 as well as at THE SPA.
Bathing has long been considered a social activity with locals heading to one of the city's "sento"銭湯 or public baths to catch up with neighbours. A few sensational sentos remain in Kyoto, such as art-rich Funaoka Onsen Sento and Goko-yu Sento with its scalding hot sauna, perfect after a long hike.
Chase away winter's chill with an invigorating soak in one of the city's nearby "onsen"温泉, a natural hot spring. Kurama Onsen, 40 minutes from the Hotel, offers the exquisite experience of being surrounded by forested mountains while Arashiyama Onsen, just 30 minutes away, has views of Arashiyama.
5. Exclusive Winter Activities
Make winter your season of discovery in a country rich with specialities.
Fushimi, a sake-brewing district fed by the pure clean water of the Horikawa river, is a great place to start your winter Kyoto experience. From December to January, the breweries make fresh sake from the newly harvested Fall rice, and offer sake tastings, perfect for warming the body on a cold day. Ask our Concierge to recommend and reserve the best sake breweries at the time of your visit (there are 50 to choose from in Kyoto, including 19 in Fushimi!)
Throw yourself into the jubilant spirits of Hatsumode – Japan's first shrine visit of the new year – by joining with locals in beautiful traditional dress Kimono to pray for a good year, enjoy food stalls and play games with prizes. Japanese people traditionally go to temples and shrines from January 1-15 – a unique experience to be a part of, if your trip allows. Our Concierges will be happy to share their insider knowledge on the best places to go.
Marvel at nature's majesty from the comfort of a heated boat on the Hozu-gawa river: winter views include intriguing geologic formations covered with snow alongside colossal boulders, glimpses of the surrounding mountains, mysterious deep pools, and local flora and fauna.
Soak up the splendour of rare Japanese art at the 'Kyo no fuyu no tabi' (means Kyoto Winter Trip, 京の冬の旅) exhibition held at fifteen different city temples every year over more than 50 years. It is a unique opportunity to see each temple's secret treasures, usually hidden from private view. Open from mid January to mid March.
---
---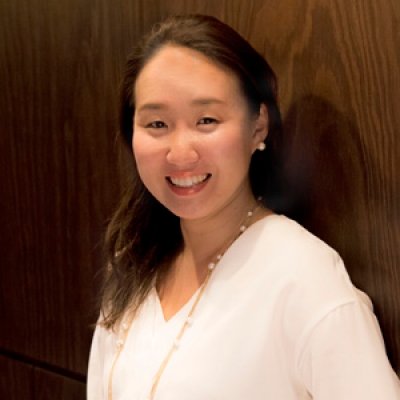 Naoko Tokunaga
Director of Public Relations and Communications
445-3, Myohoin Maekawa-cho, Higashiyama-ku
Kyoto, 605-0932
Japan
---
Four Seasons Hotel Kyoto
PRESS KIT

Visit Four Seasons Hotel Kyoto Website