Back
Four Seasons Hotel Las Vegas Announces the Appointment of Chef de Cuisine Jason D'Angelo
September 5, 2023,
Four Seasons Hotel Las Vegas announces the appointment of Jason D'Angelo as Chef de Cuisine. Jason, a California native with more than a decade of experience working in Las Vegas, brings an abundance of knowledge and creativity to the culinary team.
Jason earned his culinary education both abroad in Florence, Italy at the Florence University of the Arts' renowned culinary program, Apicius, where he excelled in advanced technique training focusing on creativity, and continued in San Francisco working at Waterbar, one of the Bay Area's most highly regarded restaurants. It was there that Jason worked under the mentorship of such legendary chefs as Parke Ulrich, Mark Franz, and James Beard award-winner Emily Luchetti.
As he began his career in San Francisco, Jason took a special interest in New American cuisine and California cuisine, gaining invaluable experience at high-profile establishments from Waterbar in California, to Las Vegas culinary teams at Bottiglia Cucina & Enoteca at Green Valley Ranch, Hell's Kitchen at Caesars Palace, and SKYLOFTS at MGM.
"We are thrilled to welcome Jason D'Angelo as Chef de Cuisine at Four Seasons Hotel Las Vegas," says Michael Goodman, Executive Chef. "With a wealth of culinary expertise and a passion for innovation, Jason is set to elevate our culinary offerings to new heights. We eagerly anticipate the fresh perspectives and culinary excellence that Jason will infuse into his role."
Aside from bringing his enthusiastic and inventive perspective, the Chef de Cuisine has plans to work on elevated culinary experiences around contemporary coastal cuisine, sustainable seafood, and organic produce.
"I am excited to become a part of the incredible team at Four Seasons Hotel Las Vegas. I look forward to the opportunity to delve into new culinary horizons, create unforgettable dining experiences, and share my dedication to culinary excellence," says Jason D'Angelo.
In his spare time, Jason loves to travel, golf, make memorable meals for friends and family, and mentor the next generation of culinary talent.
Call 702 632 5121 to book dining at Veranda or explore more culinary experiences at Four Seasons Hotel Las Vegas.
---
---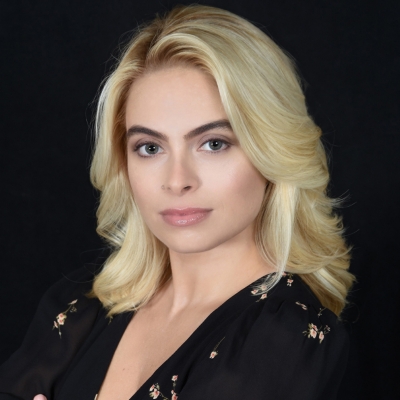 Liza Costandino
Director of Communications
3960 Las Vegas Boulevard South
Las Vegas, Nevada 89119
USA
---
Four Seasons Hotel Las Vegas
PRESS KIT

Visit Four Seasons Hotel Las Vegas Website