Back
The Spa at Four Seasons Hotel Las Vegas Announces the Opening of Kalologie Medspa
September 1, 2023,
The Spa at Four Seasons Hotel Las Vegas announces the opening of Kalologie Medspa, a leading aesthetics and wellness brand, as its newest location. Situated adjacent to The Spa, the Kalologie Medspa facility features a private treatment room open seven days a week from 9:00 am to 5:00 pm. Kalologie Medspa will provide premier treatments such as Botox and dermal fillers, microneedling and AQUAGOLD micro channeling, medical peels and exosomes, IV Therapy and B12 energy shots. Guests can revitalize, recharge, and enhance, with an expanded array of personalized treatments and services.
Shannon Mariani, Spa Director for The Spa at Four Seasons Hotel Las Vegas, shares her enthusiasm for the collaboration, stating, "Welcoming Kalologie into our family of luxury services marks an exciting chapter for our Five Star Spa. As we continue to elevate our wellness offerings for guests, our partnership represents an excellent blend of opulent relaxation and advanced aesthetics."
Derived from the ancient Greek word kalos, meaning beauty, and ology, meaning the study of, Kalologie has been named one of the "Top Ten Spa Destinations" in the US by Elle magazine. Kalologie Medspa brings a wealth of wellness, aesthetics, and rejuvenation expertise, renowned for its premium treatments and customer-oriented approach. This collaboration marks the expansion of Kalologie Medspa's resort wellness offering, enhancing the guest experience through personalized, wellbeing-driven journeys.
"We are thrilled to launch at Four Seasons Hotel Las Vegas, a true oasis on the iconic Las Vegas Strip," says Tracy Brennan, Founder & President of Kalologie. "The collaboration with Four Seasons Hotel Las Vegas further expands Kalologie's commitment to providing exceptional resort wellness experiences at premier destinations."
About Kalologie Medspa
Kalologie Medspa, a leading aesthetic and wellness brand founded in 2004 by Tracy and William Brennan, offers a comprehensive range of medspa services and a proprietary line of effective skincare products. Kalologie creates an elevated experience for effective treatments, fulfilling its mission to help guests look and feel their best.
To inquire about services at The Spa at Four Seasons Las Vegas, call 702 632 5000 or book directly with Kalologie Medspa online or 702 632 5245.
---
---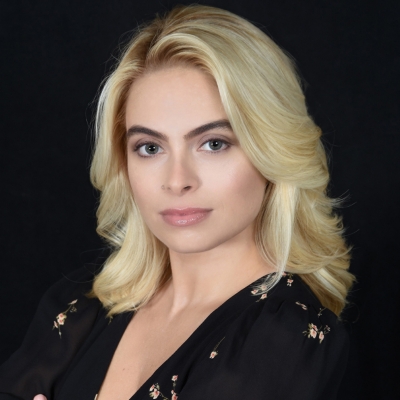 Liza Costandino
Director of Communications
3960 Las Vegas Boulevard South
Las Vegas, Nevada 89119
USA
---
Four Seasons Hotel Las Vegas
PRESS KIT

Visit Four Seasons Hotel Las Vegas Website