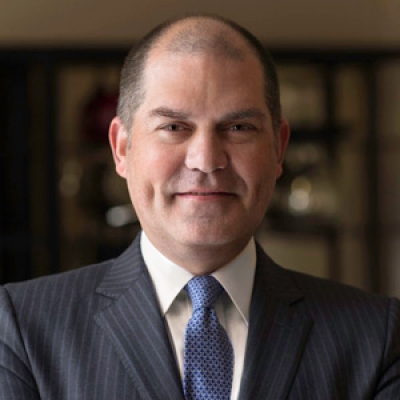 Guilherme Costa
General Manager
"This is an international hotel as well as an institution for the city. The sense of place should be represented in everything we do."
Four Seasons Tenure
Since 2000
First Four Seasons Assignment: Director of Food and Beverage, Four Seasons Hotel Ritz Lisbon
Employment History
Four Seasons Hotel Houston; Four Seasons Hotel Ritz Lisbon; Sheraton Luxury Collection, Algarve Hotel and Resort, Portugal; Sheraton Rio Hotel and Towers, Brazil; Pestana Rio Atlantica Hotel, Brazil; Sofitel Rio de Janeiro, Brazil
Birthplace
Education
Hotel Management Degree, Montgomery College, Maryland, USA; Hotel Management Degree, Estácio de Sá University, Rio de Janeiro, Brazil
Languages Spoken
Portuguese, English, Spanish and French
"I was invited back and I really could not resist," says Guilherme Costa of his return as General Manager to Four Seasons Hotel Ritz Lisbon at the start of summer 2015. Costa, who joined Four Seasons in 2000 and spent his first twelve years at the property – the last six as General Manager – notes that there is a distinctly European way of doing business in Lisbon that not every hotelier can grasp. "One can't just walk in and say, 'I'm going to change the world.' You need to understand the culture and move with the hotel team and the community when enhancing the experience."
Costa is doing just that as he leads a renovation of the hilltop address. First opened in 1959 and part of Four Seasons since 1998, the Hotel is beloved in the Portuguese capital and like home for the staff, some of whom have been on the job for decades. The renovation that Costa is overseeing actually took shape during his previous turn as GM, when he was integral to drawing up plans with the ownership. "We had things pretty much sketched out and were waiting for the right economic climate to move forward," he recalls. "It's a beautiful Hotel – timeless – with great European glamour that will benefit by being refreshed."
Costa's role is to interpret guest needs and relay them to ownership and the designers, he says. His history in Lisbon makes him a great fit. "A lot of people can put beautiful things on paper, but that doesn't mean they will resonate in practice," he says. "This is not a cookie-cutter property. My job is to translate the message and assure that the Hotel's place in the city is represented." It's quite similar, he adds, to the role he plays with day-to-day Hotel operations.
Costa's return to Lisbon followed two years as General Manager of Four Seasons Hotel Houston. He left Portugal for Texas because he wanted to challenge himself and get out of his comfort zone. "You never want to be standing still in life," he says. "It was important for me to set that example for my children, the staff in Houston, as well as the employees I had left behind in Lisbon."
With its faster pace and primarily corporate clientele, the Houston property presented an entirely different business model than Costa had experienced in Lisbon. Hundreds of guests might check in and hundreds out in the same day, he says. "They might not even have time to shake your hand. So how do you connect with people under those circumstances? By letting them know that there were people looking after them." It worked: under Costa's leadership, the Hotel experienced its best years ever: "All of the stars were lined up and everything went right," he says with a laugh.
Born in Rio de Janeiro and well travelled from a young age, Costa was attracted to the mechanics of hotel work and artistry of what it takes to make a hotl click. Though he swears he is neither "boring" nor "methodical," he admits to being partial to "the right things in the right place." In other words, what every hotel needs.
At 18, Costa followed his father, a naval officer-turned-diplomat, to the Brazilian embassy in Washington, DC. He got his first hotel job there and then returned to Rio to work his way up on the food-and-beverage side of the business. After several postings with international hotel groups, he headed to Portugal and, eventually, joined Four Seasons at his current address. "I was drawn by the company's values. They matched mine perfectly."
Costa had plenty on his plate during his first turn in Lisbon, including a seat on the Four Seasons Rooms Council for Europe. Though the Hotel won several honours under his watch, the most significant for Costa was Four Seasons being named the third best company for which to work in all of Portugal.
"That still gives me the most pride," he says now in recollection. "Lisbon is the city that adopted me 15 years ago, and many of my friends and business relations were here to welcome me back. But in the end it is the passion and sophistication of the Hotel team that makes our reputation."