Back to Main
Four Seasons Hotel Los Angeles at Beverly Hills
300 South Doheny Drive, Los Angeles, California, 90048, USA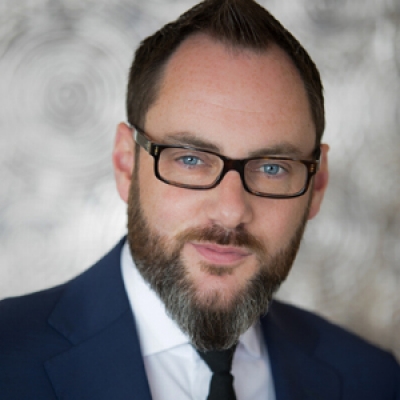 David Wilkie
General Manager
"This place is instilled with stories, ideas, and memories. We're capturing all of those, but also taking advantage of openings to change, elevate, and be creative with things."
Four Seasons Tenure
Since 2014
First Four Seasons Assignment: Four Seasons Hotel Baku
Employment History
Four Seasons Hotel Montreal; Beverly Wilshire,

A Four Seasons Hotel

; Four Seasons Hotel Baku; Mandarin Oriental, Kuala Lumpur; Mandarin Oriental, Hong Kong; Ritz-Carlton Laguna Beach, California  
Education
Hotel and Catering Management, Scottish Hotel School Trust House Forte, London
Birthplace
Languages Spoken
"We want our locals to feel like they're coming home, and our international guests to see us as a gateway to LA." That's David Wilke summing up the experience he leads and inspires as General Manager of Four Seasons Hotel Los Angeles at Beverly Hills. The historic property has shown many faces through more than three decades of welcoming guests to one of the city's most desirable zip codes, and Wilkie's goal is to continue tempting them with a return to romance and elegance. "This place is instilled with stories, ideas, and memories," he says. "We're capturing all of those, but also taking advantage of openings that invariably arise to change, elevate, and be creative with things."
The team is right behind him, with 540 pros covering every detail of the operation, some counting decades of onsite service and all eager to celebrate the Hotel's many iconic elements and bolster new programming. Wilkie notes that his management style is to encourage them along. "I like being the coach, staying behind the scenes while showing the way and making sure that everyone learns from mistakes and grows from challenges." His method, he adds, is "to apply gradual pressure relentlessly so that we're always moving forward."
Long idealized as "the living room of Los Angeles," the Hotel is renowned for catering to many of the entertainment industry's brightest lights. Wilkie is quite comfortable welcoming them, having previously taken a turn as Hotel Manager of the property's nearby sister, Beverly Wilshire, A Four Seasons Hotel.
Indeed, he sees guest relations as a "fundamental function" of his management role. "My ability to identify people, build relationships, and have individual interactions is essential to creating the special moments that can only be found here." Meantime, Wilkie is quick to note that he is not the only one relating to guests, pointing to assorted managers and click-heeled members of the Guest Relations team who make certain that everyone who walks in walks away great memories.
"You know, the reality is that people get into hospitality because they like creating special moments. Connecting with guests is essential to the enjoyment we all get from working in hotels."
Wikie's route to Four Seasons started in the small but legendary golfing town of Carnoustie in northern Scotland. He left home at age 17 to work in some of the UK's finest restaurants, knowing from the start that he was better suited to the front of the house than the heat of the kitchen. He quickly developed a passion for excellence at details small and spectacular alike. "You learn that the root of quality service lies in fundamental things. If I could master flambéing a fish tableside at a Michelin two-star restaurant, I knew I was adding value and taking offerings to the highest level."
While Wilkie's bosses included celebrity chefs such as Gordon Ramsey and Heston Blumenthal, he eventually realized he'd gone as far as he could in restaurants and switched to hotels to see the world. He started with Ritz-Carlton in the Caribbean and California, and then moved on to Mandarin Oriental in Asia where he gained an appreciation for marketing.
He finally joined Four Seasons in 2014, first as a Director and then as Hotel Manager in Baku in Azerbaijan. From there, he spent two-and-a-half years at Beverly Wilshire, A Four Seasons Hotel before being promoted to General Manager in Montreal. He recalls the last stop as "a modern, brand new hotel with the best of everything and the most fun toys in the world."
Now leading a property steeped in history and glamour, Wilkie is relishing the opportunity to elevate services and experiences across the operation. He points in particular to the Hotel's spa and food-and-beverage offerings, whose reputations draw clientele from around the corner and all over the world. "It's no stretch to say that people can walk into our wellness space and our dining offerings and have experiences on par with seeing elephants in the African bush."
Away from his myriad responsibilities, Wilkie enjoys time with family and encouraging his two young children to embrace life in LA. "The youngest is into surfing, and the eldest likes sports." As for dad: "I like golf and to ride my Harley Davidson through the canyons of the city. Only on Sundays, though – when the traffic is just right."