Back
Four Seasons Resort and Residences Los Cabos at Costa Palmas Debuts Agave Program That Introduces Guests to a World of Agave Beyond Tequila and Mezcal
Helmed by Agave Master Ricardo Robles, Agave Passport explores the rich culture and history of one of Mexico's most beloved resources
August 16, 2023,
Costa Palmas, Los Cabos, Mexico
Four Seasons Resort and Residences Los Cabos at Costa Palmas today announced the debut of Agave Passport, a beverage program designed by in-house Agave Master Ricardo Robles that invites guests to experience agave-based spirits in its many forms. In addition to tequila and mezcal, the program features lesser-known agave liquors including sotol, bacanora and raicilla.
Agave Passport includes a unique cocktail menu that uses these agave spirits at the Baja-style brasserie Casa de Brasa, as well as personal agave tastings with Ricardo Robles himself.
A native of Mexico, Robles is one of approximately two dozen Agave Masters in the world. He holds degrees with the Universidad Nacional Autónoma de Mexico, University of the Caribbean/Association of Tequiliers of the Caribbean, Tequila Regulatory Council and the National Chamber of the Tequila Industry, and has met with agave producers in more than half of Mexico's 32 states, and counting.
"Agave is a window into the ancestral cultures of this country. It carries a heritage of wisdom and connects us to the indigenous people of Mexico," says Robles. "We are most known for tequila and mezcal, but when it comes to agave there is so much more."
His program at the award-winning Resort features agave-based cocktails at the beachfront restaurant and lounge Casa de Brasa, which offers an approachable introduction to agave's best-known spirits, tequila and mezcal, as well as sotol, bacanora and raicilla.
Güe Nisa - Mezcal Union, Damiana, Lemon Juice, Pineapple Juice, Cucumber
Mole de Albán - Tequila Herradura Reposado, Vanilla Liqueur, Mole con Café, Tortilla Ash
Yaki - Bacanora, Lemon Juice, Cardamom Infused Horchata
El Chepe - Rosemary Infused Sotol, Lemon Juice, Clamato, Mixed Sauces, Habanero Bitters
El Tapatío - Raicilla, Red Ancho Reyes Chilli Liqueur, Tepache
Guests interested in a more immersive agave education and tasting experience may book private appointments with Robles. The 90-minute journey into agave includes the cultural, historical and geographical background surrounding each spirit alongside the flight that features tequila, mezcal, sotol, bacanora and raicilla.
Private appointments may be arranged to occur at any of the Resort's dining outlets, in suite or residence, or woven into private beachfront dining by contacting a member of the Concierge team at concierge.loscabos@fourseasons.com.
---
---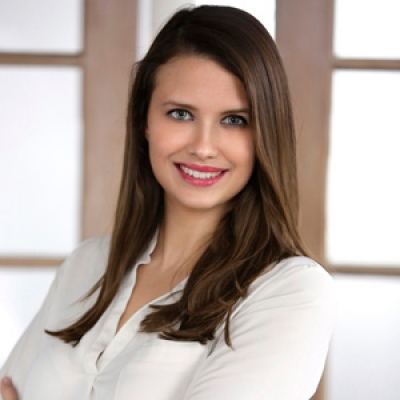 Lauren Dutton-Breen
Senior Director of Public Relations and Communications
Costa Palmas
Los Cabos,
Mexico
---
Four Seasons Resort Los Cabos at Costa Palmas
PRESS KIT

Visit Four Seasons Resort Los Cabos at Costa Palmas Website