Back
Poured by Four Seasons x Negroni Week at Four Seasons Hotel Macao
Four Seasons Hotel Macao joins collective showcasing special cocktail menu for charitable causes
September 19, 2022,
Celebrating the 10th anniversary of Negroni Week, an endeavour to raise money for charity around the world with Campari at its heart, Four Seasons Hotel Macao becomes part of the initiative through "Poured by Four Seasons," a collective approach among Four Seasons bars in Asia to showcase a special menu of cocktails that reflects an innovative zest to woo discerning palates. Since its inception in 2013, participating Negroni Week bars and restaurants have been inspired to put their creative twist on the classic cocktail. Four Seasons Macao will feature a spectacular menu with four Negronis until September 25, 2022.
The team at Xiao Ting at Four Seasons Macao proudly presents two cocktails inspired by its signature venues. Slices of fresh orange fruits are meticulously embedded into sake, enhancing the sweet and bitter fusion of OHTE Negroni. Inspired by fine sake pops, OHTE Negroni is composed of Antica Formula, Campari, and fresh orange-infused sake. A touch of burned cinnamon magically weaves a veil of sweet yet spicy smoke into the air. Altogether, citrus characteristics are heightened with the use of a spice, while underlying elegance is exuded through the simplicity of sake.
Ladies will undoubtedly be excited about the Rose Negroni. Composed of Antica Formula, Golden Rose tea-infused gin, and fresh strawberry-infused Campari, Rose Negroni thrills the senses with its romantic visual presentation and aromatic nature. Inspired by the fine selection of premium tea in Xiao Ting, Golden Rose tea is carefully combined with gin to bring out its floral notes. To top it off, the concoction is filled with CO2 that produces sparkles, dazzling the eyes like stardust in a rosy night sky.
Next, the Negroni Tropicana presented by VIRTÙ from Four Seasons Tokyo at Otemachi. With coconut-infused Campari at its heart, sweet vermouth and pineapple-infused rum are mixed to create a laid-back tropical style Negroni with hints of subtly savoury coconut. The result is a pleasantly smooth, mellow combination that imparts a dreamy aroma that lingers in the mouth.
Last but not least, Argo at Four Seasons Hong Kong came up with Black Pearl, a sophisticated concoction of bourbon whiskey, sweet vermouth, Campari, Cynar, and bitters. Negroni meets Manhattan in this rich and spirit-forward serve, characterised by aromatic and bitter notes topped up with an umami finale given by sesame oil. Playful and interesting, the blend juxtaposes a variety of flavours unexpectedly.
The special Negroni menu will be available at Xiao Ting at the price of MOP 128 (subject to 10 percent service charge), including a glass of Negroni and a snack. For reservations, call (853) 2881-8822.
About Xiao Ting
With its furniture displaying European sensibility with Asian nuances, Xiao Ting is known to be one of the most elegant dining spaces in town. Evoking a bright, fresh and light tone, its interior design and menu both came into existence with cultural intersections in mind. Xiao Ting literally means "dawn pavilion." A space for guests to pause each day, the establishment is not only the place to be for casual gathering or afternoon tea, but also remains a favourite among cultured diners who take their time to sip cocktails before dinner. In addition to a collection of premium tea, the restaurant also offers upscale cocktails and spirits.
---
---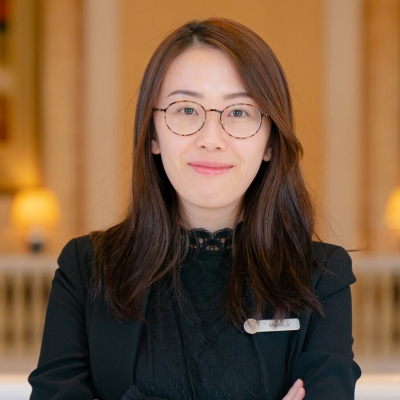 Mavis Loi
Communications Manager
Estrada da Baía de N. Senhora da Esperança, S/N
Macau,
China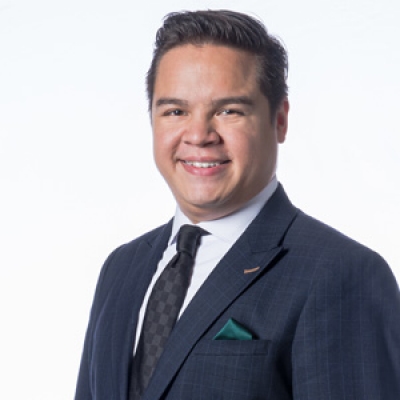 Cristiano Nantes
Digital Marketing and Communications Assistant Manager, Public Relations
Estrada da Baía de N. Senhora da Esperança, S/N
Macau,
China
---
Four Seasons Hotel Macao, Cotai Strip
PRESS KIT

Visit Four Seasons Hotel Macao, Cotai Strip Website