Back
Three of the Best Secret Dive Spots Near Four Seasons Kuda Huraa
Maldives at Kuda Huraa, Republic of Maldives
It's no secret that the Maldives boast some of the most incredible marine life in the world, but with 90,000 square kilometres (35,000 square miles) of water to explore, knowing how, where and when to find it is another thing altogether.
Enter PADI Master Instructor Ibrahim Nazeer – and the Dive Team at the PADI 5-Star IDC Centre at Four Seasons Resort Maldives at Kuda Huraa – who have made exploring the Maldivian thilas, kandus and ancient reefs an artform. Having devoted his life to the sea, Nazeer loves nothing more than taking guests to secluded oceanic hideouts far from the tourist trail. Here he's rounded up his top three must-see spots to visit in the waters around Kuda Huraa:
1. Kani Kandu – Hang Out in the 'Hood with Nurse Sharks
In an example of true serendipity, the ocean literally led Nazeer and his team to this secret spot away from the reef. A combination of unexpected currents and a keen sense of adventure revealed a cave 28 metres (92 feet) down. The team were even more thrilled to discover it's a hang-out for local nurse sharks. These huge slow-moving ocean beasts – perhaps best described as the "couch potatoes of the shark world" – love the peaceful conditions in this social meeting hub; a cave-exploring adventure suitable for advanced divers, just 10 minutes from Kuda Huraa by boat.
2. Meet Our House Reef "Heroes in a Hard Shell"
Kuda Huraa's reef tells a story of survival – not once, but twice. In 1998, and again in 2016, vast swathes of the ecosystem were wiped out by El Nino events. Today, thanks to the Resort's pioneering Reefscapers coral propagation project, it's buzzing with marine life – including three "resident" green turtles. So attached to their sandy-bottomed home are these turtles that Nazeer as good as guarantees a turtle tête-à-tête to the divers that he takes there. Despite being just 500 metres (1,640 feet) from the shore, the specific spot – located at a depth of 20-25 metres (66-82 feet) – is satisfyingly hidden from the shallow part of the reef, affording the turtle trio the peace and privacy they deserve.
3. Thamburudhoo – We're All Going on a Shark Safari
Meditative, majestic and often misunderstood, meet the ocean dwellers that Nazeer could watch for hours: streamlined grey reef sharks, huge nurse sharks and swift white tip reef sharks – all visible in one visit thanks to the strong currents in this channel reef dive site. Lucky visitors may even spot some stunning eagle rays too. With Nazeer and his expert team on hand to guide visitors to the exact right point to jump in to avoid drifting away on the current, this thrilling shark hotspot is just five minutes' boat-ride from Kuda Huraa.
All of these dives are suitable for advanced divers.
To book your diving holiday at Four Seasons Resort Maldives at Kuda Huraa, contact the Central Reservations Department team at tel: (960) 66 00 888 or email: reservations.mal@fourseasons.com.
---
---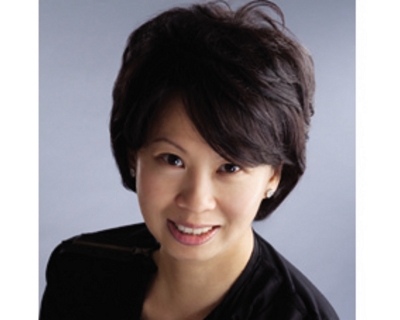 Juliana Ang
Senior Director of Public Relations and Communications
Tourism Court, #04-00, 1 Orchard Spring Lane
Singapore,
247729
---
Four Seasons Resort Maldives at Kuda Huraa
PRESS KIT

Visit Four Seasons Resort Maldives at Kuda Huraa Website