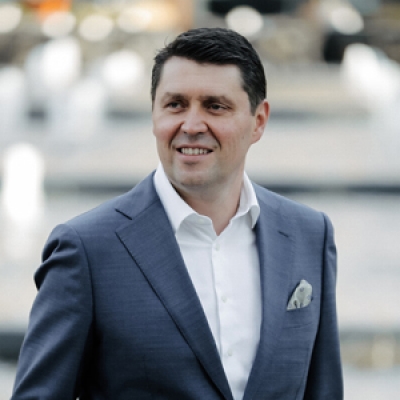 Thomas Krooswijk
General Manager
"I am excited to be part of the amazing team in Marrakech. Our continued success as an iconic destination in Morocco is to be able to create lasting memories for both our guests and employees."

Four Seasons Tenure
Since 2012
First Four Seasons Assignment: Assistant Banquet Manager, The Pierre (formerly a Four Seasons hotel)

Employment History
Four Seasons Hotel Amman; Four Seasons Hotel Toronto; Beverly Wilshire,

A Four Seasons Hotel

; Thompson Toronto Hotel; Roosevelt Hotel - Thompson Hotel Los Angeles; Four Seasons Hotel Dublin (formerly a Four Seasons hotel); The Pierre Hotel New York (formerly a Four Seasons Hotel); Hotel Inter-Continental Paris and Dubai
Birthplace
Pouilly-sur-Loire, France
Education
Bachelor's Degree in Business Administration/Management, International Institute for Hospitality Management; Bachelor's Degree in Business Administration/Management, University of Professional Education The Hague, Netherlands
Languages Spoken
English, French; basic Dutch and German
Thomas Krooswijk has been General Manager at Four Seasons Resort Marrakech since December 2019.
A French native, he was delighted to come to Marrakech to lead the Resort to new heights. Bringing more than 15 years of international luxury hotel experience, Thomas' arrival at the Moroccan property was well timed, with many projects planned in 2020 and beyond.
His career started at Four Seasons in 2001 at The Pierre (formerly a Four Seasons hotel) in New York in food and beverage as an Assistant Banquet Manager. He left the company to experience other opportunities in the hospitality industry but came back to Four Seasons six years later at Beverly Wilshire, A Four Seasons Hotel: "It was good to see how the competition operates but I knew this was the company I wanted to work for."
Prior to Marrakech, Thomas had numerous management experiences in North America, Europe and Middle East and was running Four Seasons Hotel Amman in Jordan prior to his current position. He is a worldly man and travelling has always very much been part of his lifestyle. "I love to travel, meet new people, exploring new places and cultures."
According to him, the world is a shared place and throughout the 24 different cities and hotels he has grown-up and worked in, it is the people that share their passion (and stories) that make the stay of the guests unforgettable.  He is delighted to make Marrakech his home and continues to create exceptional experiences built on the legendary hospitality of this city.