Back
Four Seasons Resort Maui Invites Guests to Set Sail on "A Wayfinder's Journey"
A Hawaiian navigator-led cultural and culinary voyage is the newest in the luxury Resort's Unforgettable Experience series, which connects guests to some of the island's most compelling people and places
June 8, 2023,
As a Five Star, Five Diamond resort dedicated to celebrating and sharing the rich Hawaiian culture of the islands, Four Seasons Resort Maui at Wailea unveils its newest Unforgettable Experience: A Wayfinder's Journey, part of an exclusive collection of personalized, once-in-a-lifetime luxury travel experiences led by local insights that delve deeply into authentic island culture.
Launching on June 8, 2023, in tandem with World Oceans Day, A Wayfinder's Journey is a private sailing ocean adventure that departs at sunset and exemplifies the Resort's immersive and culturally-driven luxury travel experiences, melding Hawaiՙi's heritage, traditions, and respect for its waterways over the azure waters of the Pacific Ocean. Hosted by Hawaiian navigator Kala Baybayan Tanaka, the three-hour under-the-stars private luxury Trilogy catamaran excursion and canoe plant culinary journey can be reserved for up to six guests and promises to be an immersive multi-sensory culinary and cultural experience under the stars.
Connecting culture, community, and deep-rooted culinary traditions that date back centuries, the experience will be led by Hawai'i's distinguished female navigator Kala Baybayan Tanaka, who will guide guests through a journey back in time. Guests will learn about her Polynesian ancestors who navigated the open ocean roads using only the stars, swells, and other natural elements in waՙa kaulua (double-hulled voyaging canoes), carrying indigenous "canoe plants," vital to their survival and perpetuation of culture on these long voyages across the open sea. These canoe plants, as they are known today, had been cultivated by the Polynesians for millennia and sustained their societies as they moved out across the Pacific. Polynesians brought many precious items with them on their long journeys of two-way voyaging to Hawai'i including some 24 differing canoe plants to Hawai'i that are still considered a vital (and delicious) part of modern Hawaiian life today.
A transportive journey back in time, the experience at sea includes a multi-course tasting inspired by native canoe plants such as kalo (taro), ՙulu (breadfruit), and ՙuala (sweet potato), masterfully prepared and artfully presented by Four Seasons Resort Maui Chef Samual Taganeca and paired with unique wines curated by Four Seasons Resort Maui Wine Director Aaron Wood-Snyderman.
The canoe plant-inspired tasting menu offers a taste of Hawaii's history with highlights including:
Breadfruit Gnocchi (Breadfruit | ՙUlu): Bacon Espuma
Kampachi Crudo (Coconut | Niu): Coconut Gazpacho, Pickled Fresno, Finger Lime Caviar, Coconut Crisp, Fennel Radish Slaw
Poi Panna Cotta (Taro | Kalo): American Caviar, Frisée, Bitter Crema, Kalo Crisps
Grilled Heՙe (Turmeric | ՙOlena): Ginger-Turmeric Miso Lackage, Pea Tendrils, Sugar Snap Pea, Turmeric Lemongrass Emulsion
Seared Ahi (Sweet Potato | ՙUala): Molokai Sweet Potato, Aliՙi Mushrooms, Seafood Bordelaise, Pea Shoots
The Banana (Banana | Maiՙa): Iholena banana flambe marmalade, fresh coconut mousse, chocolate whipped ganache
As the journey continues, innate storyteller and expert navigator Tanaka shares the "magic of the stars," bringing a nuanced and deeply special cultural lore to life, providing an experience that is part storytelling and part-astronomy lesson, all equally fascinating and truly special.
Alongside other master navigators, Tanaka has navigated Hawaiian canoes on long journeys, such as from Hawai'i to Tahiti, without modern instruments - just the stars, wind, swells, and animals as her guides. On her home island of Maui, she is an educator, a mother of three, and a navigator at Hui O Wa'a Kaulua, Maui's Voyaging Society, which will receive a portion of the proceeds from every A Wayfinder's Journey experience. Representing the next wave of navigators, Tanaka's mission is to perpetuate this important part of Hawaii's culture and history.
Tanaka is also a longtime collaborator with Four Seasons Resort Maui, leading the Resort's seasonal Hawaiian Star Stories program, where she recounts the brave history of her Polynesian ancestors as well as shows guests how to spot the constellations important to navigation, including Maui's infamous fishhook (Manaiakalani), providing a complimentary experience for all guests to enjoy.
A Wayfinder's Journey Unforgettable Experience starts at USD 15,500 for up to six guests and can be reserved directly via the Concierge team at concierge.maui@fourseasons.com.
About Trilogy Excursions
A luxury sailing company founded in 1973 by the Coon family in Maui, Hawaii, with an unwavering commitment to exceptional customer service, Trilogy Excursions has created lifelong memories that span the generations for countless guests from around the world. As a sustainable eco-tour company, Trilogy has pioneered and lead the boating industry in environmental best practices including retrofitting all vessels to pump waste into onshore disposal systems, eliminating single-use plastics, and the adoption of the day-use mooring system; protecting the reefs around Maui Nui. Their fleet of 7 custom-built sailing catamarans depart from Lahaina Harbor, Maalaea Harbor, and off Ka'anapali Beach. They are best known for their snorkel and sunset sails along with their flagship tour, "Discover Lāna'i."
---
---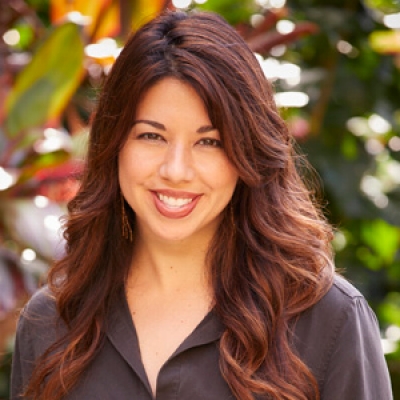 Crissa Hiranaga
Senior Director of Public Relations and Communications
3900 Wailea Alanui Drive
Wailea, Maui, Hawaii 96753
USA
---
Four Seasons Resort Maui at Wailea
PRESS KIT

Visit Four Seasons Resort Maui at Wailea Website