Back
Community Leader Houston White and Four Seasons Hotel Minneapolis Team Up to Host Cultural Collision
April 19, 2023,
Local designer, entrepreneur and community leader Houston White and Four Seasons Hotel Minneapolis are teaming up to host a Cultural Collision on May 19, 2023, from 4:00 to 6:00 pm on Riva Terrace. Designed to bring people together, this event invites Hotel residents, guests and locals to enjoy inspiring food, beverages and city views while making new connections, learning from one another and building bridges.
While White and Four Seasons Hotel Minneapolis have hosted Cultural Collisions in the recent past, this is the first event that will be open to the public. For USD 75 per person, attendees will be treated to valet parking, passed hors d'oeuvres and two drinks. They'll also be among the first to sample cocktails from the new menus at Mara and Riva Terrace. Event reservations are now available on Tock.
Under the direction of Four Seasons Hotel Minneapolis Beverage Director Adam Witherspoon, event offerings include:
Magic City: Named especially for this event, Magic City features Brother Justus x Get Down Coffee Co. Liqueur, Cascara, Vanilla, Cherry and Brandy. Mara guests will find this on the Digestivo section of the menu as Serum #124.
Orange Moon: Available at both Mara and Riva Terrace, Orange Moon boasts Brother Justus x Get Down Coffee Co. Liqueur, Brother Justus Whiskey and Allora Rosso Vermouth.
Turn Table Tonic: An exclusive to this event, Turn Table Tonic is made with Brother Justus x Get Down Coffee Co. Liqueur and Tonic.
"My partnership with Four Seasons is truly a dream come true," says White. "It's my belief that partnership across differences creates the dopest of outcomes. We are just getting started, and I'm truly excited for what we will do together."
Adds Florian Riedel, General Manager of Four Seasons Hotel Minneapolis, "In our very first meeting with Houston, it was like a lightbulb turned on. We realized that even though we had diverse experiences and unique life journeys up to this point, our core values and our vision for Minnesota was the same. We also understood the impact we could make together was far greater than what we could do on our own. So, you see, we had our own cultural collision then! Now, we're inviting our community to come together and experience the same thing."
White, Riedel and the team at Four Seasons Hotel Minneapolis forged a relationship before the Hotel opened and have since collaborated on recruitment efforts, community initiatives, Hotel playlists and Socca Café's coffee program, which will soon feature product from White's The Get Down Coffee Co. A cultural curator, White also lends his expertise to select Hotel experiences and events, while Riedel and team offer insights on signature Four Seasons service, which White plans to infuse in upcoming business endeavours, including his latest housing development project, Camdentown Flats, set to open in June.
Four Seasons Hotel Minneapolis is home to:
Destination Dining: Mara, The Star Tribune's 2022 Restaurant of the Year, features Mediterranean cuisine by Minnesota native and James Beard Award-winning Chef Gavin Kaysen

An Urban Escape: Riva Terrace, a restaurant and bar set on the fourth-floor pool deck, hosts aperitivo hour Monday through Thursday and live entertainment on Friday and Saturday nights
Nourishment Through Nature: The Spa rotates its services with the seasons, offering body, facial and massage rituals, experiences for couples and groups, and community events to promote physical, mental and spiritual wellbeing
Unobstructed Views: Guest rooms and suites are elevated with floor-to-ceiling windows looking out to the city or Mississippi River
A Community-Minded Hospitality Team: Employees of Four Seasons Hotel Minneapolis are dedicated to caring for people and the planet; they volunteer in the community and support local charitable organizations focusing on downtown restoration efforts, social justice programs and health and wellness initiatives
---
---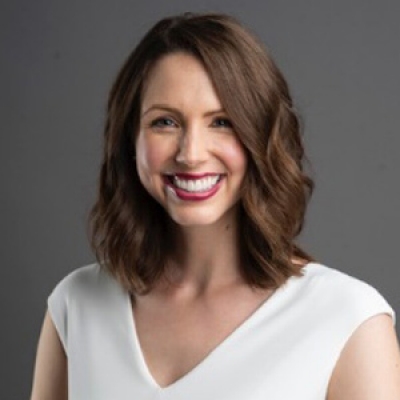 Allie Stoneberg
Director of Communications and Partnerships
245 Hennepin Avenue
Minneapolis, Minnesota 55401
USA
---
Four Seasons Hotel Minneapolis
PRESS KIT

Visit Four Seasons Hotel Minneapolis Website