Back
Shine Bright This Summer at Four Seasons Hotel Minneapolis
The Star of the North to re-open fourth-floor pool deck on Monday, May 1
April 24, 2023,
Summer will arrive early at Four Seasons Hotel Minneapolis as the Star of the North team is set to re-open its fourth-floor pool deck on Monday, May 1, 2023 and reveal a host of new offerings, including menus and aperitivo hour specials at Riva ("Ree-vah") Terrace Restaurant and Bar, amenities at the pool and hot tub, alfresco fitness classes on the plaza and complimentary valet parking on weekdays. Additionally, live entertainment will return for a second summer and special events will be open to Hotel guests, residents and community members alike. Details on the new and notable:
Riva Terrace Restaurant (Daily, 11:00 am – 9:00 pm): Responsible for the fresh new menu as well as the team of people who prepare and serve it, Executive Chef Martín Morelli is most excited for guests to try the salads – featuring skirt steak, rainbow trout and shrimp skewers – as well as the poke bowl, crudités and smash burger. Executive Pastry Chef Eddy Dhenin and team are making summer even sweeter serving up desserts such as the bongo – a French dough, cream puff pastry with hazelnut ice cream, Riva lemon pie – made of lemon curd, crispy meringue and shortbread, and pink French macarons with strawberry ice cream. Reservations for May are now available on Tock, and reservations for June will open May 1, 2023 at 12:00 noon CT.
Riva Terrace Bar (Sunday-Thursday from 11:00 am to 9:00 pm and Friday-Saturday from 11:00 am to 11:00 pm): Beverage Director Adam Witherspoon and his team are crafting cocktails for the season, which include the 2022 summer favourite Crystal Palace, Allora Spritz – with locally-made vermouth from Milk and Honey Ciders and 3LECHE, and Orange Moon – a collaboration with Brother Justus Whiskey and The Get Down Coffee Co. Bar, sofa and lounge dining spaces are available on a first-come, first-serve basis.
Aperitivo Hour at Riva Terrace Restaurant and Riva Terrace Bar (Monday-Thursday from 4:00 to 6:00 pm): A gateway to the Mediterranean lifestyle, Four Seasons Hotel Minneapolis is celebrating the best time of the day with choice cocktails, a selection of small plates, oven-fired pizzas and oysters.
Pool and Hot Tub Amenities (Daily from 7:00 am to 9:00 pm): Open to Hotel guests and residents, the fourth-floor pool deck offers a special food and beverage program, loungers, towels, floaties, sunscreen, ice water, aloe vera and surprise generosities delivered throughout the day. Loungers are available on a first-come, first-serve basis for up to four hours. Seasonal offers on guest rooms and suites are available on the Hotel website.
Fitness Series (Sundays at 9:30 am, beginning June 4, 2023): lululemon-led fitness classes on Riva Plaza include Dance and HIIT+Tabata, Sound Bath+Yoga and a Strength+Yoga Flow. Hotel guests, residents and community members are all welcome.
Live Entertainment (Friday and Saturday from 5:00 to 9:00 pm, beginning May 5, 2023): Back by popular demand, live performances and musical acts – including the DJ series Riva Beats – return to Riva Terrace on summer weekends.
Special Events: Riva Terrace and Riva Plaza are home to a variety of summer events, such as A Day at the Races on May 6, Mother's Day Bubbles and Blooms on May 13 and the first community-wide Cultural Collision on May 19, 2023. Activities are constantly being added and updated on the Hotel's Seasonal Experiences page.
The Spa: Aligning its services with the summer season, The Spa offers nourishment through nature in body, facial and massage rituals, experiences for couples and groups, and community events for all levels and abilities.
---
---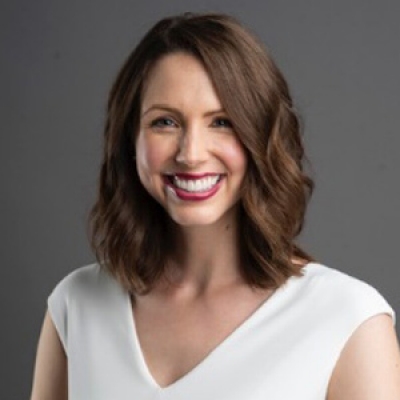 Allie Stoneberg
Director of Communications and Partnerships
245 Hennepin Avenue
Minneapolis, Minnesota 55401
USA
---
Four Seasons Hotel Minneapolis
PRESS KIT

Visit Four Seasons Hotel Minneapolis Website