Back
Service with Heart: Protecting People and Property at Four Seasons Hotel Minneapolis
"People and property safety is the sole reason I'm here," says Colton Pollack, Security Director at Four Seasons Hotel Minneapolis, noting that employee, guest, resident and vendor safety are top priorities, with property close behind. "Four Seasons Hotels and Resorts takes security very seriously. It's refreshing to see," he says.
While helming a security team can be a high-intensity job, Colton says Four Seasons takes a different approach — one both diligent and effective while also filled with care and compassion.
"I love the culture with this company," he says. "They celebrate individuality so much. We're allowed and encouraged to be personable in our job." And that starts on Day 1.
Expert Training
When new security team members are hired, they undergo an extensive training process, some of which is standard at most hotels, some is unique to Four Seasons Hotel Minneapolis.
"If you have hotel experience, you know the basics. Four Seasons elevates them," Colton says. Every security employee is CPR and first aid certified and trained in everything from severe weather protocol to fire safety to power outages to de-escalation. Additionally, security team members also undergo an intensive two-day training to become a Certified Lodging Officer through the American Hotel Lodging Association, with associated costs covered by the hotel. "Four Seasons makes that investment in their employees," Colton says.
Because Four Seasons Hotel Minneapolis believes in a proactive approach to safety, team members are consistently engaging in specialized trainings, led by experts in the field. Officers from the Hennepin County Sheriff's Office SHIELD program — a coalition of law enforcement agencies in the area — take the security staff through active shooter drills and human trafficking courses, while representatives from the office of the Postmaster General lead an in-depth training on identifying suspicious packages.
Though Colton educates his team on protocol and procedures, he emphasizes some of the job's most important skills can't be taught. "You have to be good with guests," he says. "It's a customer service position more than anything. I can teach anybody how to do security. But it's harder to teach that energetic, natural ability to talk to people. It's about being understanding and empathetic, having a firm hand when needed, but making sure that's the last resort."
A True Team Effort
Trainings aren't limited solely to the security team, either. Any employee who could be called on in a situation is recruited to learn more about keeping our employees, guests, residents and vendors safe. For example, the management team engages in active shooter drills, the receiving team is part of the suspicious package training, and all food and beverage managers and spa employees are certified in CPR, first aid and AED (automated external defibrillator) use.
Continuing education extends to the corporate level as well, as security directors and team members from across the company meet annually to stay abreast of the latest safety and security technology and procedures.
Lead With Care
At Four Seasons, safety and security processes are housed under an initiative called Lead With Care. While initially developed as a way to approach health and safety during the COVID-19 pandemic, Lead With Care now encompasses all security-related issues for Four Seasons Hotels and Resorts around the world. Each property has their own Lead With Care committee, which meets every month to review safety measures, training protocols and other safety issues pertaining to employees, guests, residents and vendors as well as the property and neighbourhood. Though Lead With Care is a corporate initiative, the brand empowers each hotel to build their own safety foundation.
Even beyond the official program, the idea of leading with care is important to Colton, and something that he has woven into the DNA of the security team.
"When we get called to a situation with a guest, it's generally not going to be their best moment," he says. "But you don't know the factors behind what's going on in their lives. I teach that restraint in your actions is of the utmost importance. Talking to someone and trying to empathize in a situation is going to get you so much further; nothing good comes from being a bully."
---
---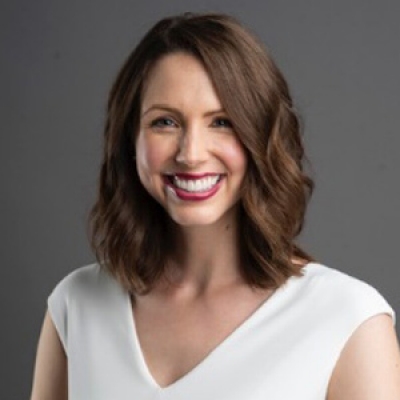 Allie Stoneberg
Director of Communications and Partnerships
245 Hennepin Avenue
Minneapolis, Minnesota 55401
USA
---
Four Seasons Hotel Minneapolis
PRESS KIT

Visit Four Seasons Hotel Minneapolis Website