Back
Four Seasons and Yuan Lih Construction Co., Ltd. To Unveil Brand-New Luxury Hotel in Taipei
Four Seasons to open its doors in Taiwan within a striking 31-storey tower directly opposite the iconic Taipei 101 landmark
February 14, 2023,
Four Seasons Hotels and Resorts, a global leader in luxury hospitality, and Yuan Lih Construction Co., Ltd., the developer that is part of Taipei-based Yuan Lih Group, announce plans for a new luxury hotel in the heart of Taiwan's capital.
Four Seasons Hotel Taipei will be located in the Xinyi District, directly opposite to Taipei 101, one of the most iconic skyscrapers in Asia and one of the tallest towers in the world. Taipei 101 is one of the top tourist attractions in the city and is home to high-end shopping, art galleries, and offices as well as the Taiwan Stock Exchange Corporation and other major banks and organizations. This ideal location ensures the new Hotel is perfectly situated for business and leisure travel alike.
"Taipei has long been a target destination for Four Seasons as we look to expand our presence in Asia's most important cities. We are tremendously excited to announce our upcoming hotel in Taipei together with our partners at Yuan Lih Construction Co., Ltd.," says Bart Carnahan, President, Global Business Development and Portfolio Management, Four Seasons Hotels and Resorts. "This project will be a destination of choice in Taipei for both locals and travellers, combining thoughtful design, world-class restaurants and bars, and of course personalized service by incredible Four Seasons people."
The Hotel will offer the very best in events, wellness, and leisure with myriad amenities throughout the 31-storey building. The design of the tower will maximize natural light by creating spacious environments with soaring ceilings and expansive windows, providing incredible cityscape and mountain views. Construction of the new Hotel is already underway, and is anticipated to be complete in a few years' time.
"At Yuan Lih Construction Co., Ltd., we are focused on creating projects that maximise land value while creating exceptional architectural landmarks, and we look forward to achieving these goals again with a new state-of-the-art building in Taipei," says Mr. Lin Ming-Hsiung, President of Yuan Lih Construction Co., Ltd. "We are proud to be opening a top international landmark hotel for Taiwan and are very pleased to do so in partnership with Four Seasons – one of the world's leading luxury hospitality brands."
About Four Seasons Hotel Taipei
The Hotel will feature approximately 260 light-filled rooms with both city and mountain views. Dining venues at the Hotel will include a high-end Chinese restaurant, destination bar, specialty restaurant, all-day restaurant, pool bar and lobby lounge. Surrounded by expansive glass panelling on both sides of the tower, the highest floors will offer wraparound views of the city and mountain ranges on the horizon. The floor-to-ceiling design allows guests to look out across the cityscape, as well as up at the incredible presence of Taipei 101.
RSHP, an award-winning international architecture firm, has been selected to design Four Seasons Hotel Taipei. With a vast portfolio of projects in office space, residential, transport, culture, and leisure, and a focus on sustainable, innovative design, RSHP will bring their expertise to the new building, creating an exceptional environment for all who visit to enjoy. From an efficient structure to supporting biodiversity with local vegetation species, the building design targets Taiwan Green Building Rating Gold and a minimum LEED silver.
"We are excited to collaborate with Yuan Lih and Four Seasons on this exceptional project. Through three significant outward facing spatial gestures across its elevation, the Hotel will embrace the immediate public realm at street level, the rapidly growing Xinyi District at mid-level and Taipei's iconic mountain setting at its peak, together creating a landmark building that is very much of its place," says Ivan Harbour, Senior Design Partner, RSHP. "With a focus on guest experience and wellbeing, the team has carefully orchestrated the interactions between the Hotel and its surroundings. Every journey and every space will have its own moment."
The 180 metre (591 foot) tall Hotel will also feature an executive club lounge, fitness centre with an outdoor pool and spa. In addition, the property will offer extensive meeting and event spaces, including a grand ballroom and a junior ballroom that will benefit from the same high ceilings and floor-to-ceiling glass panels on offer throughout the building. Ground level lush garden space will also be available for meetings and events.
Whether enjoying the welcoming environment of the Hotel, hosting a meeting or event, or sitting down for a meal, Four Seasons Hotel Taipei will be a destination of choice for international travellers and local guests alike.
Four Seasons Hotel Taipei will be located approximately a one-hour drive from Taoyuan International Airport, or a 20-minute drive from Songshan Airport, which serves many domestic travellers as well as selected international routes.
About Yuan Lih Construction Co., Ltd.
Yuan Lih Construction Co., Ltd. is part of the Yuan Lih Group, which has a market valuation of over TWD 100 billion with businesses in Real Estate, Urban Renewal, Finance and Retail industries including the ownership of PX Mart, a leading supermarket brand with an extensive network in Taiwan.
Yuan Lih Construction is renowned in Taiwan for its dedication to high standards of architecture and design. Recent projects include the One Park Taipei luxury residences, which was created by a world-class team of experts and awarded a Council on Tall Buildings and Urban Habitat (CTBUH) Award for Excellence 2019 in Tall Buildings (100-199 metre category).
In 2022, Yuan Lih Construction will embark on a bold masterpiece in commercial real estate development that will bring Four Seasons Hotels and Resorts to a prime project in the Xinyi District of Taipei City with the aim of creating an international landmark that will be emblematic of Taiwan.
About RSHP
RSHP is an award-winning, 180-strong architectural practice, operating globally. The practice's architecture responds to social, environmental and economic challenges alike, shaping the way people engage with place and, in turn, the planet. RSHP's design approach is rooted in thoughtfulness, problem-solving and ingenuity, always with adaptability in mind. Social responsibility is at the heart of RSHP, with GBP 19.8 million distributed through the practice's charity to date.
RSHP has completed several cultural and leisure projects including: A new entrance to the five star Berkeley Hotel in London, UK; The Macallan Distillery and Visitor Experience, Scotland, UK; the International Spy Museum, Washington, USA; and Bodegas Protos, a winery in Spain. The practice is currently working on Terminal 3, Taoyuan Airport in Taiwan; a new bourbon distillery for Horse Soldier Farms in Kentucky, USA and a new building to connect existing food and antiques markets, courtrooms and offices at St Lawrence North in Toronto, Canada, which will complete in 2023.
Images courtesy of RSHP.
---
---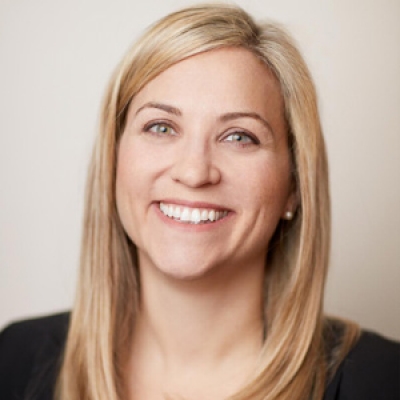 Sarah Tuite
Senior Vice President, Corporate Communications and Public Relations
1165 Leslie Street
Toronto, Ontario M3C 2K8
Canada
---