Back
5 Ways to Relax and Unwind at Four Seasons Resort Orlando
Orlando at Walt Disney World Resort, U.S.A.
Four Seasons Resort Orlando is a place to exhale. It's true, amid the "theme park capital of the world," there's a sanctuary of calm to be found. When one arrives, it's often said that an instant feeling of calm or relief is experienced, just by setting foot into the tranquil environment of the Resort. For those who desire a respite from theme park hopping, or from the hustle and bustle of daily life itself, there are several options on property to relax, rejuvenate, and restore one's body and mind.
1. Indulge in a treatment at The Spa: The Spa at Four Seasons Resort Orlando offers 18 treatment rooms, including six couples suites, plus a full-service hair and nail salon. It's easy to spend the day relaxing by the lakeside outdoor relaxation lounge, or taking advantage of the spacious facilities including a steam room, whirlpool and experience shower - always complimentary to Resort guests. The Spa offers several exclusive treatments, such as the Mindful Matcha body scrub and the Healing Honey massage, both which use locally sourced ingredients. The Sticks & Stones Therapy, also exclusive to The Spa at Four Seasons Orlando, uses sculpted basalt stones and birch wood massage sticks. A variation on hot stone massage, this targeted massage focuses on warm, flowing movements and tension release. When it's time to truly relax, The Spa awaits.
2. Adult pool: The only adult pool to be found on Walt Disney World Resort property, the Oasis pool at Four Seasons Resort Orlando is truly an oasis. Surrounded by palm trees and white cabanas, the lakeside, infinity-edge pool features underwater audio and an adjacent whirlpool. The best part of the adult pool experience is the service. Attendant food and beverage servers offer up hourly amenities, such as a chilled towel or a fresh smoothie. Cocktails, mocktails and more can be ordered poolside, so one never has to leave the comfort of their lounge chair, or sacrifice the blissful view.
3. Yoga class: Participate in a twilight meditation class or sunrise yoga class, on the Resort's oval-shaped spa lawn. Certified yoga instructors are adept at calming the body and mind with their skilled techniques.
4. Unwind at The Solarium or hanging pod chairs: Napping places abound at Four Seasons Resort Orlando, and two of the lesser known spots for a quick snooze are the Solarium room at The Spa and the hanging pods by The Cove pool. The Solarium features zero-gravity Wave ultra-lounger chairs, with a memory cushion that supports every vertebra and induces a calm, restful state. The hanging pods are ideal for those who like an open-air rest, assisted with the gentle sway of the pod and the soft sound of water in the background. Grab a book, or your favourite playlist, and "veg out" in these quiet zones.
5. Enjoy the tranquil Plancha terrace: Plancha, at the Tranquilo Golf Clubhouse, is a short walk from the Resort that delights with its beautiful setting and delicious Cuban American cuisine. With a lakeside setting and spacious terrace, Plancha offers a scenic, quiet area to relax and enjoy a beverage or lunch. Sit back in a rocking chair on the terrace, and enjoy the serenity. Don't miss the Plancha happy hour, Monday through Friday from 3:00 to 6:00 pm, when drinks are half price.
---
---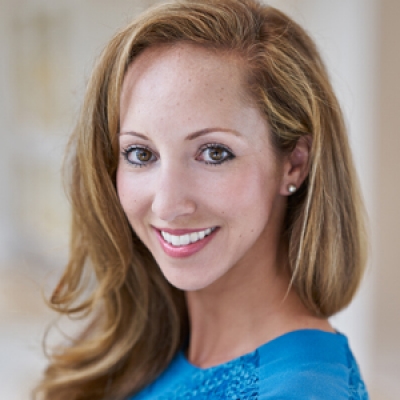 Dana Berry
Director of Public Relations
10100 Dream Tree Boulevard
Orlando, FL 32836
U.S.A.
---
Four Seasons Resort Orlando at Walt Disney World® Resort
PRESS KIT

Visit Four Seasons Resort Orlando at Walt Disney World® Resort Website