Back
Top 10 Instagrammable Locations at Four Seasons Resort Orlando
Orlando at Walt Disney World Resort, U.S.A.
Four Seasons Resort Orlando at Walt Disney World Resort is a 26-acre (10 hectare) lakeside haven dotted with gardens, pools and towering pillars of palms and cypress. Stunning modern décor with touches of whimsy, an expansive 5-acre (2 hectare) water park, six vibrant restaurants, a world-class spa and golf course, and more create a plethora of photo-worthy scenes. For travellers who seek to capture their memories and share them with the digital world, picture oneself at Four Seasons Resort Orlando in these top 10 "Instagrammable" locations:
1. Fireworks Chandelier – Upon entering the Resort, guests are dazzled by the opulent fireworks-inspired chandelier. With more than 30,000 crystal components, the glimmering centrepiece at the Resort's grand entrance creates a stunning backdrop for an essential photo op.
2. Palm Pathway – Lined with towering Royal Palms, the Resort's walkway is shaded by a lush archway of swaying palm fronds. Depth and vibrant earth tones set the scene for a picture-perfect moment.
3. Lazy River – With turquoise waters shaded by Florida greenery, winding bends with bubbling rapids and cascading waterfalls, Drifters Lazy River creates a picturesque tropical setting. Make sure to pack a waterproof phone case, as hidden water cannons line the river.
4. Reflection Fountain – Modern and sleek, the fountain spills over an infinity-edge of onyx marble tile, creating a sense of ambiguity and illusion. Whether the glass-like surface mirrors a cerulean sky with cotton-top clouds, or reflects the glittering fireworks chandelier in the evening, the fountain is a sure favourite for photographers and Instagrammers.
5. Dive-In Movie – Weekly showings on the Starstruck Dive-In movie screen at the family pool offer a unique Resort experience that the whole family is sure to enjoy. View a favourite film while floating in the pool, or relax on a lounge chair with complimentary popcorn. Regardless of the vantage point, this one-of-a-kind setting is worthy of a photograph.
6. Capa Restaurant – Located on the 17th floor, Capa, the Resort's signature rooftop steakhouse provides views that are equally as delicious as the cuisine. Adorned with Spanish-influenced décor such as the crimson ceiling art installation, the romantic ambiance is complete with enticing aromas of the wood-burning grill. While guests may not wish to share their mouthwatering steak entrée, they will want to share a photo with their followers.
7. Oasis Pool – The serene infinity-edge adult-only pool is surrounded by private cabanas, lounge chairs and umbrellas, cypress and palm trees, all aligned in perfect symmetry simply awaiting a photograph.
8. Water Fountain Orb – Reminiscent of a fortune teller's crystal ball, the ever-flowing water fountain orb is sure to draw guests' eyes as they stroll along Resort grounds. Capture an image of the mystical water structure reflecting its surroundings in the daytime, or wait until the evening for the orb to become enlivened with an iridescent glow.
9. Splash Zone – The Resort's interactive splash pad is equipped with fog nozzles, ruinous columns, curtains of water, and choreographed fountains that launch blasts of water 30 feet (9 metres) into the air. The dynamic scenery means that no two pictures of the Splash Zone will ever be the same.
10. Disney Park Fireworks – As the horizon becomes illuminated by kaleidoscopic bursts of colour and light, prepare to be awed by views of the nightly fireworks spectaculars presented by the Disney Parks. Get the camera ready and take in the scenic views from the comfort of a Park View guest room balcony or the Capa terrace. It's truly the grand finale.
Share your favourite moments at Four Seasons Resort Orlando by tagging @FSOrlando on Instagram, Facebook and Twitter.
---
---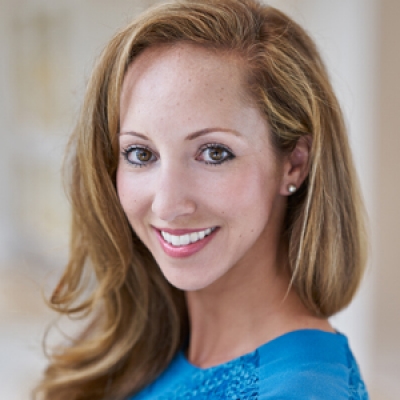 Dana Berry
Director of Public Relations
10100 Dream Tree Boulevard
Orlando, FL 32836
U.S.A.
---
Four Seasons Resort Orlando at Walt Disney World® Resort
PRESS KIT

Visit Four Seasons Resort Orlando at Walt Disney World® Resort Website