Back
A Few of Our Favourite Things: Tokyo's Secret Itineraries
Put aside the guidebook, and let the Concierge team at Four Seasons reveal under-the-radar experiences across Japan's iconic capital
Sprawled across the top floors of a landmark 39-storey building, Four Seasons Hotel Tokyo at Otemachi is located in the heart of the city and just steps from a major subway hub, making it the ideal base for exploration. The Concierge team at the Hotel has put together a list of their favourite spots to help travellers discover the many treasures of Tokyo, including lesser-known local attractions. These in-the-know recommendations come straight from the experts!
Ancient Temples and Soaring Towers, by Makoto Ushioda
Zojoji Temple, also known as the temple of the Shogun Tokugawa family, is one of my favourite spots to visit on a day off. Feel the weight of history as you retrace the steps of thousands before you at this monument from the Muromachi period. This quiet temple is a haven where visitors can relax as they inhale the aroma of incense, shielded from the busy world outside.
Right next door lies Shiba Koen Park, an oasis of tranquillity in the heart of Tokyo. I love to pick up a coffee from a nearby café and sit on a bench, soaking in views of the Tokyo Tower, which I have loved ever since I was a child. Set against the iconic skyline, the stark contrast between the green of the park, the blue of the sky, and the red of the tower evokes a feeling of "here is Tokyo!" The view is even more sublime under a starry night sky.
Afterwards, head to Tokyo Shiba Tofuya Ukai, a delightful restaurant nearby that serves authentic Kaiseki cuisine. Don't miss the house specialty – an array of traditionally made tofu dishes.
Artistic Coffees and Charming Boutiques, by Junko Fukumoto
Although it's difficult to pick a favourite among the hundreds of cafés in Tokyo, Streamer Coffee is at the top of my list. Out of the six locations in the city, I frequent the one in Setagaya-ku. Not only can coffee fans sip on delicious brews, they are also in for a visual feast of gorgeous latte art. Hiroshi Sawada, founder of Streamer Coffee, was the first Asian to win the Latte Art World Championship in Seattle in 2008. The cosy interiors of the café are just as beautifully designed as each individual cup of java.
As for my favourite spot in Tokyo, Bonus Track in Shimokitazawa instantly comes to mind. Explore this charming collective of boutique stores set amid greenery before popping into one of the many restaurants along the street. In spite of being popular among families with children and dogwalkers, the walkways remain uncrowded and serene. On a sunny day, I love to settle down on a bench and treat myself to a wrap sandwich and smoothie, soaking in the atmosphere of this little "Tokyo-town."
Cacao Cocktails and Conversations, by Marina Oshitani
One of my favourite hidden spots in the city is Memento Mori, a bar located in the Toranomon Yokocho food court. Mixologist Nagumo Shuzo opened this concept bar as a challenge to himself – he specialises in using all things cacao! Sip on a delectable chocolate-flavoured cocktail or get adventurous with a cacao-pulp concoction.
I prefer to visit the bar early, during the quiet hours – it's the best time to chat with the bartenders. Shuzo's knowledge about the history of cacao is tremendous, and a conversation with him is always enjoyable. With a commitment to sustainability, the bar uses cocktail fruits and other food items in creative ways to minimise waste. Memento Mori is just one of the many cool bars in Tokyo spearheaded by Shuzo. I recommend exploring more of them to find your favourite!
Spiritual Walks and Haute Couture, by Misato Suzuki
The areas of Harajuku and Omotesando offer a perfect blend of spirituality, trendy fashion, culture and entertainment. While in Harajuku, I love to visit Meiji Jingu, Tokyo's biggest shrine, dedicated to Emperor Meiji and Empress Shoken. Stroll down a broad tree-lined pathway and step through a twelve-metre-tall (40 feet) wooden Torii gate to discover Kiyomasa's Well, located in a peaceful garden. Take a walk on the stepping stones placed around the well and gaze upon the calm waters inside, allowing the positive energy to wash over you. The best time to visit this spiritual spot is just before noon. The dappled morning light makes for beautiful photos as well.
Omotesando, meanwhile, is a hub of art, architecture, and high fashion – think of it as Tokyo's answer to the Champs Élysées in Paris. The elegant boulevards are lined with upscale restaurants and luxury stores – all the major fashion brands jostle for attention here. Marvel at architectural highlights such as Dior Omotesando, a white building crowned with the brand's signature star, and the striking Prada Aoyama with its diamond-shaped glass panes reflecting the sky.
Not far from here are some of my favourite local experiences. The Sakurai Japanese Tea Experience is hosted in a warm and inviting setting, a beautifully curated event that engages all five senses. Sip forest-inspired cocktails at Bees Bar by Narisawa, or catch live jazz at Blue Note Jazz Bar, similar to its sister-bar in New York. This neighbourhood is also home to Two Rooms, where dishes are prepared with the freshest market produce. Featuring a water terrace bridge, this elegant restaurant boasts an 1800-bottle wine cellar.
Hot Springs and Local Bites, by Takashi Wakui
When in need of some spiritual healing, I visit Hakone, a town close to Tokyo that offers everything from hot springs to gourmet delights. Several hot spring baths can be found in the town valleys and along the shores of Lake Ashi – equally relaxing for body and mind. For lunch, I would recommend the natural yam soba dish at Hatsuhana, a soba noodle restaurant located right next to Hakone-Yumoto Station.
Another must-visit is the valley of Owakudani, famous for its sulphur springs and black eggs – these are regular eggs that turn black when boiled in the town's special volcanic water! Gaze upon magnificent Mount Fuji as you feel the energy of the volcanic earth pulsing beneath your feet.
---
---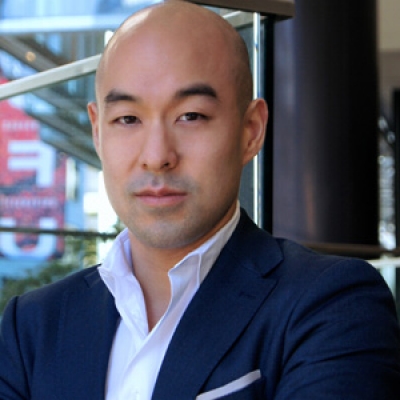 Shingo Kido
Director of Public Relations and Communications
1-2-1 Otemachi
Chiyoda-ku, Tokyo, 105-0021
Japan
---
Four Seasons Hotel Tokyo at Otemachi
PRESS KIT

Visit Four Seasons Hotel Tokyo at Otemachi Website