Back
Top Five Things to Do In and Around Otemachi
Guests at Four Seasons Hotel Tokyo at Otemachi will find themselves in one of the most intriguing neighbourhoods in Tokyo, a curious blend of ultramodern skyscrapers, tucked-away local eateries, legacy architecture and lush natural beauty. Situated on the former site of Shibazaki village, Otemachi soars above the most ancient part of the Japanese capital. For centuries now, the lively streets around Four Seasons have pulsed with power and prestige: it was here that wealthy samurai and merchants built their lavish mansions and centres of commerce during the Edo period. Today's Otemachi buzzes with innovation and has its eye firmly on the future, yet it retains unexpected pockets of historic charm, local life and scenic nature – accessible only to those who know where to look.
Discover the delights of Otemachi with these top five suggestions, curated by Chief Concierge Sanae Abe and her team of destination experts.
Go for a Picturesque Run or Walk
Just steps from Four Seasons lies the cultural heart of Tokyo – the stately Imperial Palace and its verdant gardens. An uninterrupted five-kilometre (three-mile) paved path runs around the perimeter, offering the perfect opportunity for an energising run or leisurely stroll. Stop by Chidorigafuchi moat for breath-taking views, especially during spring when it is lined with cherry trees in full bloom, swaying gently in the breeze. Up ahead at the National Theatre of Japan, another splendid sakura scene awaits. Here, branches laden with pink blossoms hover closer to the ground, within reach for up-close pictures. Finally, step through Sakuradamon Gate and make your way along ancient paths once frequented by samurai. As per local etiquette, please follow the course counter-clockwise and run on the left side of the path.
Feast Like a Local
Otemachi's first sushi restaurant, Imayoshi, opened its doors back in 1957 and has since been passed down through three generations of the same family. Discover traditional Edo-style sushi at this home-style restaurant, jealously guarded by local residents and office-goers. Every morning, the third-generation master chef heads to Toyosu market to handpick fresh ingredients for the menu of the day. Imayoshi is directly connected to Otemachi Station, making it a great option come rain or shine.
For one of the finest bowls of noodles in Tokyo, make a beeline for Kagari Ramen. Originally an eight-seat counter nestled in a back alley in Ginza, this tiny eatery has grown into a global sensation, garnering a mention in the Michelin Guide and leading to famously long waiting lines that wind around the block. Otemachi is home to a second branch of Kagari Ramen, referred to by locals as anaba (well-kept secret place) – which luckily also translates to shorter wait times. The creamy chicken broth of the ramen brims with umami, derived by slow-simmering for hours.
Set Off on an Antiques Treasure Hunt
In the midst of Otemachi's major banks and corporations is an unlikely attraction – the Oedo Antique Market. This popular outdoor market springs to life on the first and third Sunday of every month, shaded by leafy trees and framed by futuristic buildings – giving it a surreal, oh-so-Tokyo vibe. Join hundreds of treasure-hunters to browse the incredible selection of vintage wares, laid out on blankets and tables by professional antique merchants. The Oedo Antique Market is held at the courtyard in front of the Tokyo International Forum.
Explore an Underground World
One of the most fascinating things about Tokyo is its thriving literally-underground culture. Each major metro station is at the heart of a self-contained universe of shopping, eating, drinking and entertainment – all hidden below the surface, and often extending down several levels. Four Seasons is connected to Otemachi Station, with subterranean walkways leading all the way to Tokyo Station. This sprawling underground wonderland is one of the best places to spend a rainy day.
Wander down Character Dori and get acquainted with beloved animated characters such as Totoro, Pokémon and Rilakkuma, then head over to Ramen Street for a steaming bowl of tonkotsu ramen. Experience Japan's unique depachika culture at the basement level of Daimaru department store, filled with stalls offering beautiful sweets, ready-to-eat dishes and perfectly-packaged bento boxes. This vibrant food hall is where commuters pick up their meals on the way to and back from work.
Take A Magical Bike Ride
Soak in the sights and sounds of Otemachi and its surrounds with a breezy bicycle ride at your own pace. Marvel at the swooping steel-and-glass curves of the Tokyo International Forum, find harmony in the clean straight lines of KITTE, and go back in time with the classic beauty of the Mitsubishi Ichigokan Museum – a faithful recreation of the original building from 1894. Be sure to visit the Marunouchi side of Tokyo Station for its iconic façade, recently restored to its original brilliance.
On winter evenings, layer up and make your way to two of Tokyo's famed holiday illuminations. The nearby shopping street of Marunouchi Naka Dori lights up with more than a million LED lights, sparkling in champagne gold, while Tokyo Midtown Hibiya glows with softly changing hues. Four Seasons Hotel Tokyo at Otemachi offers guests the complimentary use of bicycles and curated maps.
---
---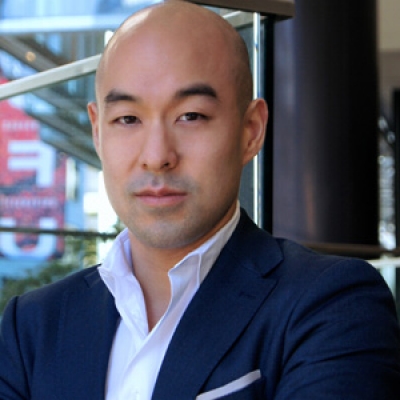 Shingo Kido
Director of Public Relations and Communications
1-2-1 Otemachi
Chiyoda-ku, Tokyo, 105-0021
Japan
---
Four Seasons Hotel Tokyo at Otemachi
PRESS KIT

Visit Four Seasons Hotel Tokyo at Otemachi Website