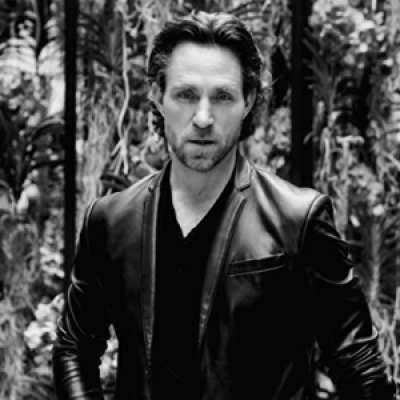 Jeff Leatham
Artistic Director
"Oprah once said one of the biggest luxuries in life is to have flowers at home on a daily basis. I couldn't agree more."
Four Seasons Tenure
Since 1994
First Four Seasons Assignment: Four Seasons Hotel Los Angeles at Beverly Hills
Education
Weber State University, Weber, Utah, USA

Birthplace
Languages
What's a male model to do after enjoying success on the runway and in TV commercials? For Jeff Leatham the answer was simple: "I had no idea."
Fortunately, the solution found him. In Paris for a fashion show, he strolled past a small flower shop on a lovely little street and was struck by the beauty he saw through the windows. "I had a flash of flowers as works of art, tiny elements that could be combined to create something amazing."
A friend later referred Leatham to Four Seasons in Beverly Hills, where the floral designer needed a hand. He jumped right in, learning design techniques from counterbalancing to colour blocking and getting intimately acquainted with endless varieties of flowering plants. He made many mistakes and pushed plenty of boundaries along the way, not least once lining the hotel bar with giant banana plants. But with perseverance came confidence and success. "It started as a fluke," Leatham recalls nearly two decades on, "and I turned it into a passion."
Four years after joining the company, Leatham sparked a revolution in hospitality design by taking his talents to Four Seasons Hotel George V, Paris. Arriving as Artistic Director in 1999 with the Hotel still under renovation, he strode in "with a hard hat and a new attitude" about the potential of flowers to transform the guest experience.
He went well beyond traditional "structured" arrangements that might see a bouquet on the cashier's desk and a bowl of lilies here or there, instead fashioning what he calls "wow effects" intended to "knock people over" as soon as they entered the Hotel. "People weren't used to seeing 14,000 flowers in the lobby and arrangements that continued through hallways and up to their rooms," he says, noting that these days 80 percent of the Hotel's guest rooms have flowers, too. "They see that everyday at the George V."
It didn't take long for the George V to become renowned as "the flower hotel" and one of the top attractions in Paris. Leatham's influence blossomed right along with it and today guests can see the "Jeff Leatham effect" at hotels all over the world. "Four Seasons has become known not only for its outstanding service and iconic properties, but also for flowers. I'm quite proud of that."
Leatham is the only employee at the George V who gets to wear whatever he wants to work: "I just walk around in my rock 'n' roll way." His team of nine creates breathtaking floral effects that are often compared to contemporary art. Design themes, colours, and vase placements change every three weeks – the same rate at which recurring guests typically return. "The best compliment I get is when someone tells me they've been staying at the Hotel for 14 years and have never seen the same arrangement twice."
Each week, three trucks arrive on Avenue George V loaded with flowers direct from growers in Amsterdam, some of whom produce just for the George V. Many flowers gain instant popularity by appearing in Leatham's displays – for instance, the vanda orchid, whose producer in Holland is now "booming." Meanwhile, the Hotel's flower budget has remained steady throughout Leatham's tenure as Artistic Director. "We respect the budget," he says. "We don't go crazy."
Jeff Leatham's creativity and influence go well beyond Four Seasons. He counts Tina Turner, Oprah Winfrey, Madonna, Kylie Minogue, Suzy Menkes and His Holiness the Dalai Lama among clients. He has designed events for Windsor Castle and the Château de Versailles and he arrayed flowers for the 2010 wedding of Chelsea Clinton and Marc Mezvinsky. Vases that Leatham fashioned for Daum crystal are in the permanent collection of the Dallas Museum of Art and were on display at the opening of MoMa New York. He collaborates with DIA Art and amFAR as well as with the luxury brands Louis Vuitton, Gucci and Hermès, the last in styling an exclusive Rolls Royce Phantom for the George V.  
Is all of the above too much for one Artistic Director? Non! "Whether at the George V or outside the Hotel, everything I do is on a Four Seasons level," he says, adding, "I've had an amazing career and I owe it all to Four Seasons. I'll be here until the end." Beautiful.