Back
Six of the Most Instagrammable Places in Paris
Discover Paris's hidden corners and capture the most beautiful spots in the city with your smartphone. The concierge team at Four Seasons Hotel George V, Paris recommends:
226 Rue de l'Université: At the crossroads of Avenue de la Bourdonnais and the famous Rue de l'Université, this secret spot offers one of the prettiest views of the Eiffel Tower. The perfect place to capture the city's striking landmark surrounded by traditional Parisian buildings.
#FSParisTips: For the perfect sunset Eiffel Tower photo, visit around 8:30 pm. You'll capture a piece of magic at golden hour – your followers will be wowed!
Tuileries Gardens: Are you looking for a leafy spot for a photo? Head to the Jardin des Tuileries, designed by André Le Nôtre, Louise XIV's gardener. Nestled in the heart of the city between Place de la Concorde and the Louvre Museum, it is one of Paris's most beautiful gardens.
#FSParisTips: Look out for the 18 benches inscribed with poetry – a must for any romantic Instagrammer!
Rue Crémieux: Undoubtedly one of the most Instagrammable places in Paris, this street nestled near the Gare de Lyon attracts photographers looking for the best shot to post on social networks.
#FSParisTips: Head to number 21, where a beautiful mural will add colour to your best shot.
Pont des Arts: What could be more typically Parisian than the Pont des Arts? Love is always immortalised at this timeless Instagrammable place in the heart of Paris.
#FSParisTips: Follow in the footsteps of Lily Collins – the bridge featured in the famous TV series Emily in Paris!
Colonnes de Buren: Made of striped white and black marble, the Buren columns at the Palais Royal are an unmissable spot if you're looking to take a quintessential photo of Paris.
#FSParisTips: find the perfect angle and straight-line symmetry to impress all your followers!
Montmartre's La Maison Rose: Visit the hilltop neighbourhood of Montmartre in the 18th arrondissement to discover scores of Instagrammable places. Don't miss La Maison Rose!
#FSParisTips: the building's pink façade is the perfect backdrop to immortalise your time in Montmartre.
For inspiration and to share your experiences with us, follow @fsgeorgevparis on Instagram.
---
---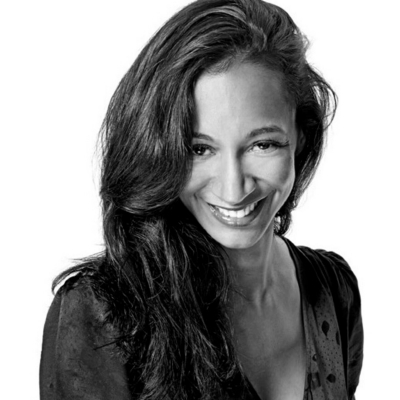 Samuelle Dorol
Director of Public Relations and Communications
31, avenue George V
Paris, 75008
France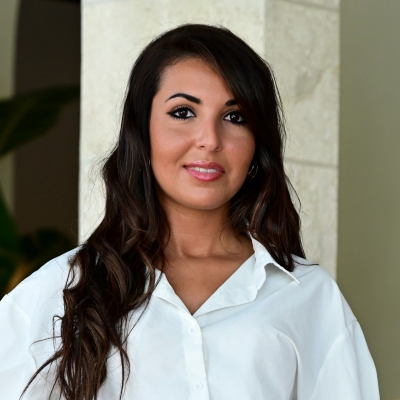 Sophia Sabbani
Digital Content Specialist
31, avenue George V
Paris, 75008
France
---
Four Seasons Hotel George V, Paris
PRESS KIT

Visit Four Seasons Hotel George V, Paris Website