Back
Top 10 Experiences in Prague
The concierge team at Four Seasons Hotel Prague has designed list of local experiences with their personal favourites, which will help guests fully immerse in the beauty of the Golden City
Prague is a feast for the senses and there are a thousand different ways to discover its extraordinary charm.
From fairytale architecture and regal parks to diverse café culture, modern galleries, progressive fashion and exciting music venues, Prague is a feast for the senses and there are a thousand different ways to discover its extraordinary charm.
Ahoy from Prague - They say life is a beach, but when in Prague, life is a boat. A romantic ride aboard the charming Four Seasons Hotel Prague boat allows guests to discover the city from a new perspective and to marvel over the centuries-old banks of the Vltava River. Best enjoyed with a glass of prosecco and snacks.
Walk Through History - The streets of the Golden City are paved with a unique blend of architectural styles. From mysterious Gothic churches, exquisite baroque palaces and grand Art Nouveau townhouses to distinct Cubist villas and modern galleries, a walk around Prague is truly inspirational. Discover the renowned Charles Bridge and Old Town Square or explore hidden gems such as the picturesque Novy Svet with quaint streets.
But First, Coffee - Prague's thriving café culture originated in the second half of the 19th century and today, more than a hundred years later, there is always a delicious cup of coffee just a few steps away. Get ready to be immersed in beautiful interiors, classic Czech cuisine and bohemian atmosphere.
Glass-tastic - Traditional handmade Czech crystal and glassworks are well-known all around the world and guests will have the unique opportunity to meet and interact with the craftspeople, witness the magic of mouth-blowing and glass engraving, see a painter's studio and even create their own glass artwork.
Blissful Gardens - With a variety of landscaping styles and botanical wonders, the six gardens below Prague Castle offer an exciting adventure for all nature admirers who can get lost in a hedge maze, rest under majestic trees and become enchanted by the scent of blossoming roses. Experience some of the most beautiful examples of Baroque design in the Wallenstein Gardens or the Vrtbovska Garden, or, venture further beyond the city centre and discover Grebovka park, which with more than 120 different types of local and exotic trees, a vineyard and a grotto, is a great place for the adventurous types.
Meet Your Muse - From works created by Old Masters to the biggest names on the Czech contemporary scene, Prague is home to true visual masterpieces that will leave an everlasting mark on everyone. From the National Gallery, which houses the permanent exhibition of 20th and 21st century Czech art to a more experimental and interactive DOX Centre for Contemporary Art, the city is a playground for all admirers.
Follow the Sounds - Europe's vibrant heart has inspired musical composers for centuries. From classical masterpieces performed in grand halls to glamorous nightclubs or fashionable parties, the Hotel team can plan a tailor-made evening filled with music.
Mission Fashion - Fashion-minded guests can embark on a stylish hunt and find themselves a unique addition to their wardrobe during a visit to the boutiques of talented local up-and-comers or an afternoon full of shopping at the ateliers of renowned Czech designers. Who not to miss? Tatiana Kovarikova, Zuzana Kubickova, Klara Nademlynska, Beata Rajska or Jitka Klett.
Points of View - Looking at Prague's vistas never gets old. Even the locals are taken by its beauty every day. The Hotel has compiled a list of places that provide the best views of the city, including the recommended times of day to visit.
Dine Like a Local - From MIRU Japanese restaurant on the rooftop of Four Seasons Hotel Prague to traditional Czech cuisine served at the famous U Modre Kachnicky restaurant, the variety and quality of restaurants in Prague is beyond compare – combining old and new – and transforming seemingly common ingredients into elevated culinary experiences.
---
---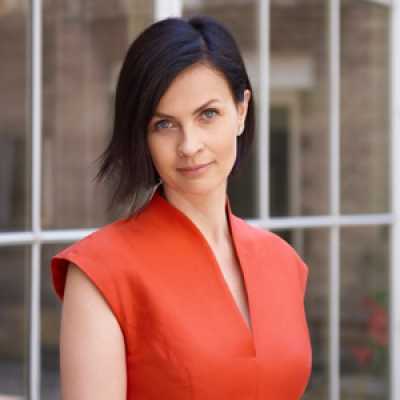 Veronika Tamchynova
Director of Public Relations and Communications
Veleslavínova 2A/1098
Prague, 110 00
Czech Republic
---
Four Seasons Hotel Prague
PRESS KIT

Visit Four Seasons Hotel Prague Website