Back
9 Magical Activities in Prague This Winter
The concierge team at Four Seasons Hotel Prague invites guests to explore the city in winter.
Once upon a time, there was a castle …
By visiting the 16th century Lobkowicz Palace at the Prague Castle, a splendid pinnacle of Renaissance Bohemian architecture and with a magnificent view over Prague rooftops, guests can sneak a peek into a life at a castle.
Looking for a luxurious way to discover the city?
What could be better way to discover Prague's famous monuments, secret corners and delightful scenery than cruising the streets in a vintage car while sipping bubbles? The expert concierge team at Four Seasons Hotel Prague can plan a ride in style and comfort with truly magical views.
No more cheats on the cheeks …
No need to cheat and use pink blush to have rosy cheeks. To obtain this beautiful natural pink on cheeks while enjoying some local experiences, there is a healthier option – a winter walk up to Petrin Hill followed by a visit to the popular Mirror Maze, inspired by the pavilion of the Czech Tourists Club at Prague Jubilee exhibition in 1891.
Sail to the sunset on a private FS Boat
They say life is a beach, but when in Prague, life is a boat. A river cruise in one of the most romantic cities in the world aboard the charming FS wooden boat offers a new perspective. Accompanied by a seasoned captain with an unparalleled knowledge of the Vltava River and its history, guests can marvel over the fairy tale like centuries-old river banks.
A visit carved in time
Handmade Czech crystal and glassworks are worthy of discovering. Guests can meet and interact with the craftspeople, witness the magic of mouth-blowing and glass engraving, see the worker's studio and even create their own glass vase or sculpture and bring a piece of Prague back home with them.
Winter wonderland
Looking at Prague's romantic vistas never gets old. Even the locals are taken by its beauty every day. Imagine a hundred spires, historical buildings and picturesque streets covered in snow. It is nothing short of a winter wonderland. We've compiled a list of places that provide the best views of the city, including the recommended times of day to visit.
For classical music aficionados
With a riot of Rococo gilt against red velvet upholstery and dramatic orchestra music sounds as a backdrop, the acoustics are warm, and the standard of the performance is excellent. Would it not be nice to enjoy an opera or ballet performance in a privacy of an opera box?
Beauty lies in the eye of the beholder
Prague's revered Kampa museum, located only minutes away from Four Seasons Hotel Prague, offers an immersive viewing of modern masterpieces by the world-renowned painter Frantisek Kupka. The permanent exhibition will guide guests through Kupka's journey from realism to some of world's most famous examples of non-figurative art.
Fashionista's dream
A stylish hunt for a unique wardrobe addition with a personal stylist or a meeting with some of the biggest names in local fashion awaits. Prague's stylish scene can make the beautiful fantasy of fashion become reality.
---
---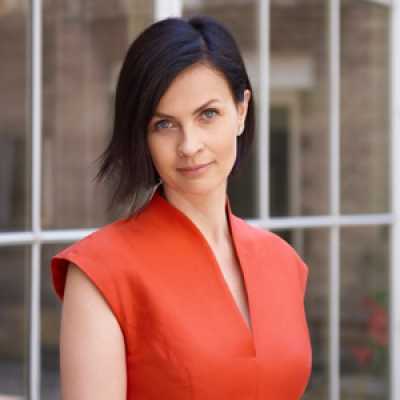 Veronika Tamchynova
Director of Public Relations and Communications
Veleslavínova 2A/1098
Prague, 110 00
Czech Republic
---
Four Seasons Hotel Prague
PRESS KIT

Visit Four Seasons Hotel Prague Website