Back
A Bridge Between Worlds: 25 Years of Four Seasons Wonder in Bali's Sacred Sayan Valley
Both avant-garde and contemporary, Four Seasons Resort Bali at Sayan celebrates 25 years of revolutionary architecture and experiences
March 10, 2023,
Dream, dare and discover. That's the ethos that underlies the spectacular Four Seasons Resort Bali at Sayan - and continues to inform its extraordinary blend of heritage and innovation as the award-winning Resort celebrates its 25th anniversary.
"We wanted to do something that expressed the future of Bali. We believed in it so much," recalls visionary London architect John Heah, reflecting on his now legendary "rice bowl" design in the first of two special videos made to mark the Resort's landmark birthday. A quarter of a century later, Heah's once-perceived "insane" dream of bridging the worlds between sacred nature and cutting-edge design continues to set the standard for luxury resorts globally.
Opened in 1998, Four Seasons Resort Bali at Sayan immediately wowed the hospitality industry. Scooping award after award for its daring architecture - which both respects and harmoniously incorporates its jungle, rice paddy and Ayung River valley surrounds - the scene was naturally set for deeply felt experiences that connect guests with Bali's cultural and energetic heart.
The jaw-dropping Resort entrance sees guests walk through huge gates and across a wooden suspension bridge that skims the forest canopy below. In addition to connecting the worlds of nature and design, Heah conceived the bridge as the point of physical and emotional release for guests visiting Four Seasons Resort Sayan: a symbolic and literal transition from the world of their daily reality to the deep spiritual experience to come. The bridge culminates at a "floating" infinity-edge pond flecked with jewel-like lotus flowers; hovering high above the forest, it offers unobstructed, 360-degree views of unfiltered Balinese nature.
"That's Bali. That's Ubud," Heah says of the now-iconic outlook. "We were passionate about everything. We were fearless about the bridge. Fearless about the paddy fields. All these things now that people have embraced, but then we had to convince people that that was the future."
From the lotus pond terrace, guests descend a staircase to the Lobby, imperceptible from above, from which the rest of the Resort cascades down a scenic gorge. Crisscrossed by a lattice of pathways, the tropical forest, emerald patchworks of paddy fields, and fragrant herb gardens - dotted with Balinese carvings and motifs - preserve and uplift the beauty and sanctity of the site.
Finally, the majestic Ayung River itself is reached; the longest in Bali and part of the UNESCO Heritage- listed subak irrigation network, it is an extraordinary presence not least when rafted down as part of a special arrival experience. The river's rushing flow, along with birdsong, insect calls, gentle breezes and an occasional tinkle of Balinese gamelan combine to create a soothing symphonic soundtrack to the laid-back loveliness of life at the Resort.
Voted the World's Top Hotel in Travel + Leisure's World's Best Awards 2018 - 20 years after opening - demonstrated that Four Seasons Resort Sayan had not only stood the test of time, but evolved with it. Striking architectural additions had come in the form of Sokasi, described as "Bali's most beautiful cooking school," a riverside bamboo pavilion designed by Canadian-born, Bali-raised Elora Hardy. Prior to Sokasi, Hardy's bamboo Dharma Shanti (Path to Peace) Bale - a lotus-leaf-shaped pavilion inspired by the principles of yoga and nature - introduced a further opportunity for guests to connect to nature through wellbeing experiences amid verdant rice paddies.
"There are these places that we find in nature that have this sort of rugged beauty that we venture out to seek, and then we want to stay in," says Elora in a second video to mark the anniversary. "To realise that we care and that we're connected makes so much more room for everything to matter."
In line with its revolutionary design, the Resort has also evolved through immersive experiences that take guests ever closer to Bali's mystical heart and soul. Balinese cuisine and plant-based cooking classes take place at Sokasi; guests can try their hand at planting or harvesting rice; Head Chef Wayan Sutariawan (Suta) serves up a masterful showcase during his intimate seven-course Chef's Table, and - new for 2023 - the Sokasi Farmer's Brunch celebrates local agricultural heritage through farm-to-table dishes by the Ayung. Then there are privately guided tours to tucked-away Hindu temples, UNESCO-listed rice paddies, shimmering lakes and sunrise-lit volcanoes.
The ethereal healing energy of the river valley also enhances and intensifies an outstanding wellness menu at The Sacred River Spa, inspired by the concepts of niskala and sekala - the Balinese flow of the unseen to the seen. Chakra-balancing spa treatments and a dynamic yoga program (including Full Moon, Laughter, and AntiGravity yoga) are complemented by a Jungle Biathlon and a Sacred Nap experience, where guests are tenderly rocked to sleep in silk hammocks by resident wellness mentor Ibu Fera, a former Buddhist nun. In addition, the Resort's Guided by Gratitude wellness retreat offers deep transformation for individuals seeking to restore inner peace and strength.
Community- and environmentally-minded since its inception, the Resort's sustainability efforts have also evolved over the years, from the early days of its on-site permaculture and local artist outreach program to the elimination of single-use plastics and the introduction of an on-site water purification and bottling plant. More recently, the Resort has begun sourcing all coconut oil used in its kitchens from a local family of producers and has extended its support for underprivileged communities to Munti Gunung, a remote hamlet in East Bali, through tours and the use of room and spa amenities made by the villagers.
Honouring Balinese tradition and culture, while also working to create an exciting, sustainable and bountiful future, Four Seasons Resort Bali at Sayan has blazed its own unique trail. Connecting travellers from around the globe to Bali, to themselves, to each other, and to nature through beautiful design and heartfelt hospitality is a life-affirming celebration in its own right, and one the Resort hopes to continue for at least another 25 years to come.
---
---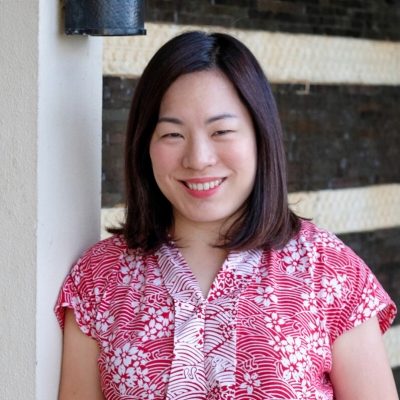 Camilla Chiam
Senior Director of Public Relations and Communications

Jimbaran, 80361
Indonesia Adrian Pardede
Assistant Director of Public Relations and Communications

Jimbaran, 80361
Indonesia
---
Four Seasons Resort Bali at Sayan
PRESS KIT

Visit Four Seasons Resort Bali at Sayan Website