Back
Find Clarity and Inspiration on an Unbridled Retreat This Summer at Sensei Lanai, A Four Seasons Resort
Unique four-night program offers women-only equine coaching and well-being in a luxurious Hawaiian oasis
November 29, 2022,
Hawaii, Lanai (Sensei), U.S.A.
Experience healing and awakening through the power of horses at an Unbridled Retreat for women July 26-30, 2023 at the wellness enclave Sensei Lanai, A Four Seasons Resort.
During the five-day, four-night program, guests at the adults-only Resort will experience empowering daily coaching sessions in the arena designed to break down inhibitions, stimulate creativity and help participants achieve sustainable well-being. The intimate group setting offers a supportive and restorative environment along with personal attention, camaraderie, and inspiration.
Globally recognized Equine Coach Devon Combs specializes in helping women heal from their past, get clear on where they are headed and find the courage to move forward in their lives. Her synergy with horses and intuitive coaching provides breakthroughs for women seeking joyous transformation. Having experienced the healing power of horses herself, Devon now dedicates her time bringing women and horses together in a safe space where she teaches people how to let go of self-sabotage and pick up the reins of their lives.
Guests start their journey to Lanai at the Honolulu airport, where they await semi-private transfers to the island on Lanai Air. Encompassing rolling hills, tropical greenery, and unimaginable natural beauty, the 24-acre (9.7 hectare) sanctuary is the very picture of serenity and tranquillity, offering an ideal setting where guests can commit to personal wellness.
Over the course of five days, Devon will guide participants through three equine coaching sessions - hands-on interactions with horses on the ground. The Unbridled Retreat is a profound, life-changing experience that leads women to immediate and positive change. Guests will share moments with horses that will alter the way they see themselves, reveal pathways they didn't know existed, and help them become their most courageous, authentic selves.
Supported by highly trained Sensei practitioners in areas such as exercise physiology, nutrition, stress management, yoga and mindfulness, guests can then customize the rest of their stay all in pursuit of movement, nourishment and rest – the three paths of Sensei's evidence-led approach. Enjoy private wellness consultations, complimentary fitness classes, yoga and meditation as well as weekly lectures led by the Sensei Guide Team, who hold advanced degrees in their respective areas. Guests can experience world-class spa treatments such as aquatic bodywork and reflexology in a 1,000 square foot (93 square metre) spa hale featuring infrared saunas, steam rooms, indoor and outdoor showers, ofuro baths and more. Horseback riding for all riding levels is available each afternoon at the Lanai Ranch along with other island activities. Members of the retreat will also enjoy a sunset sail on Lanai II, a 65 foot (20 metre) luxury catamaran, to take in the splendid views of the dramatic coastline and aquatic life.
At Sensei by Nobu, dishes bring together world-renowned Japanese Chef Nobu Matsuhisa's classics as well as menu selections that incorporate Sensei's nutritional (Nourish) philosophy. Along with a la carte meals and a final omakase dinner at Sensei by Nobu, guests will also enjoy a dinner at sister property Four Seasons Resort Lanai at ONE FORTY restaurant overlooking beautiful Hulopoe Bay. The retreat closes with a group ceremony led by Devon Combs to reflect on personal takeaways, leaving guests with a renewed focus and clarity about who they are, what they desire, and how to move forward to create a positive future.
The Unbridled Retreat starts from USD 8,550 per person (Double USD 5,190 per person) with accommodations in a Koele room and includes:
Three group Equine Coaching sessions at Lanai Ranch with Devon Combs
Signature "Create Your Vision" workshop
USD 900 wellness credits per person, per retreat, applicable to the Experiences Menu for spa treatments and wellness consultations (including private yoga, fitness, nutrition, mindset and meditation)
USD 300 credit for island activities (including horseback riding, golf, tennis, Lanai Adventure Park and more)
Consultation with a pre-arrival specialist to curate and itinerary 60 days prior to arrival
All meals listed in itinerary (excluding alcohol)
Priority access to complimentary classes, including daily small-group yoga, fitness and meditation classes, as well as guided hikes and weekly lectures
A sunset sail on Lanai II, a luxury catamaran
Transportation to Four Seasons Resort Lanai, beach access and signing privileges
Always included: round-trip flights from Honolulu on Lanai Air; round-trip airport transfers; intra-island transportation
All taxes and service charges on itinerary inclusions
Space is limited in this intimate group experience to 12 women; no horse experience is required to attend.
Guests can book their Unbridled Retreat experience by contacting a travel professional, calling 800 505 2624 or emailing res.sensei@fourseasons.com.
---
---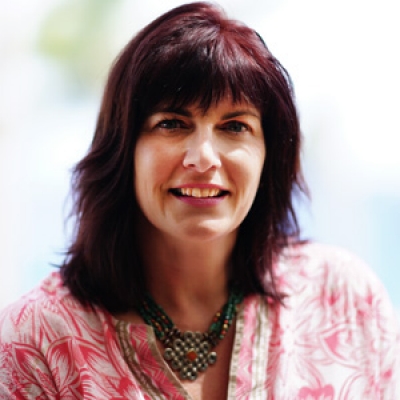 Lori Holland
Senior Director of Public Relations
6100 Center Drive, Suite 1250
Los Angeles, California 90045
USA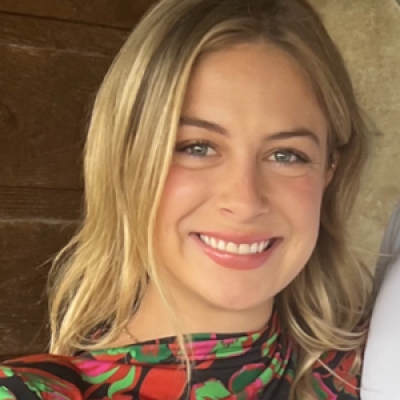 Anna Peirano
Digital Marketing Manager

Lanai, Hawaii 96763
USA
---
Sensei Lanai, A Four Seasons Resort
PRESS KIT

Visit Sensei Lanai, A Four Seasons Resort Website