Back
Sensei Lanai, A Four Seasons Resort Launches Rest & Recovery
New wellness program designed to restore balance and manage stress
April 13, 2023,
Hawaii, Lanai (Sensei), U.S.A.
Stressors can be encountered in various times and places – in the workplace, through major life events, and one's lifestyle, among others. The adults-only Hawaiian wellness retreat Sensei Lanai, A Four Seasons Resort unveils a new program, Rest & Recovery, designed to help guests develop practices to restore balance in the mind and body, create space for self-reflection and develop a framework for managing stress in their everyday life.
The Rest & Recovery program arose from conversations Sensei Guides and practitioners experienced with guests seeking ways to improve their sleep and reduce stress during whichever well-being journey they were on. The program specifically aims to equip people with the tools to manage chronic stress within this dedicated five-night program.
Guests will work with the Sensei team to analyze their current physical and mental state, learn stress management techniques and reframe their perceptions of their personal movement, nourishment and rest practices. Using historical and real-time data captured by a complimentary WHOOP 4.0 band, each guest's Sensei Guide will help interpret key biomarkers, including sleep quality, heart rate variability, blood pressure and heart rate recovery.
Guests will be supported with new private sessions specific to the program:
Sleep 1:1: Guides will analyze variables impacting sleep using information gathered from the guest via conversation or WHOOP data. Through this process, each guest will be equipped with evidence-based strategies to reclaim restorative sleep and trial while on-site to receive feedback and personalize recommendations in real time.
Sensory Eating 1:1: At Sensei by Nobu, learn to harness all five senses to still the mind and spark gratitude for nourishment. Facilitated by a Nutrition Guide, this session will illustrate the importance of a restful state of mind and body during mealtime to promote appetite, facilitate digestion and beget healthy eating habits.
My Recovery: The session explores the range of the guest's body's stress responses while led through gentle cognitive exercises and measuring key biomarkers. Facilitated by a Mindset Guide, they will learn tools such as focused breathwork and guided imagery to develop a framework for managing stress in everyday life.
The serene and relaxing environment of Sensei Lanai provides a variety of ways to support resilience following the Sensei Way - move, nourish and rest. Walking in nature offers a respite from daily demands or technology and inspires creativity; spa treatments refresh, rejuvenate and promote self-care; meditation can help reduce stress and develop mindfulness; while fitness can improve mood and mind.
The Rest & Recovery Program includes:
Personal consultation with a Sensei Guide and Pre-Arrival Specialist to curate the guest's itinerary up to 60 days prior to arrival
The pre-arrival process includes a WHOOP 4.0 strap with a twelve-month membership, mailed to the guest's home
Three guided sessions including My Intention, My Recovery and My Plan, a concluding session that delivers actionable steps for one's return home
Three private sessions including Sensory Eating 1:1 and Sleep 1:1 and a choice between several 1:1 Mindful Movement sessions including forest bathing, yoga, fitness and tai chi

Two 90-minute spa treatments in a private 1,000 square foot (90 square metre) hale with indoor/outdoor showers, sauna, steam, outdoor plunge pool and more
Unlimited group classes including fitness, meditation, yoga and many more
Two post-stay phone calls with the guest's Sensei Guide to check-in on progress towards goals and provide guidance for the future
Also included is Reframing Resistance at Lanai Adventure Park's Challenge Course, nestled within a Cook pine tree forest. The session investigates the opportunities inherent in all of life's obstacles in a real-life environment and gives guests tools to navigate them as they arise..
To make a reservation, visit your travel professional or book online. Round-trip charter service from Honolulu on Lanai Air is included in all bookings made by August 31, 2023 (arrivals by December 31, 2023).
---
---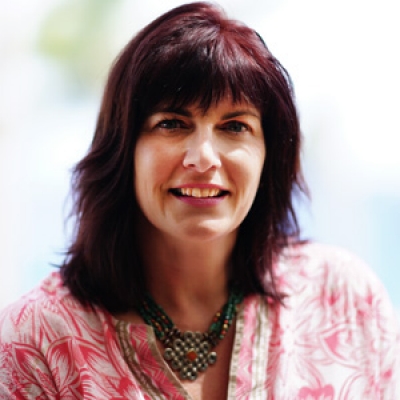 Lori Holland
Senior Director of Public Relations
6100 Center Drive, Suite 1250
Los Angeles, California 90045
USA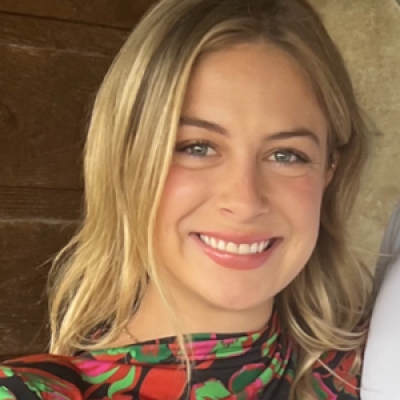 Anna Peirano
Digital Marketing Manager

Lanai, Hawaii 96763
USA
---
Sensei Lanai, A Four Seasons Resort
PRESS KIT

Visit Sensei Lanai, A Four Seasons Resort Website