Back
Creativity Inspired – Art Collection at Sensei Lanai, A Four Seasons Resort
Hawaii, Lanai (Sensei), U.S.A.
Encompassing rolling hills, tropical greenery and unimaginable natural beauty, Sensei Lanai, A Four Seasons Resort is the very picture of serenity and tranquility. The 24-acre (10 hectare) sanctuary offers the ideal setting where guests can commit to a personal wellness journey and calibrate and fine-tune every aspect of their well-being.
The desire was to create an environment set in a mountain location that inspired the senses to ascend and rise above the fray of life. The Great Hall features a more than 80-foot (24 metre) long glass wall overlooking the verdant gardens, bringing the landscape inside. Guests are invited to exhale and calm the mind through interaction with organic, authentic textures in a serene colour palette of cream and tan. Neutral tones and rich organic materials are in concert throughout the Resort's design as a way of elevating a state of consciousness in a purified atmosphere where the freneticism and over-stimulation from the outside world are left far behind and never re-introduced into the retreat's calming atmosphere.
Extraordinary works of art within the Resort are encountered for the first time while the curated collection of outdoor art installations by a leading roster of international sculptors has been specially chosen and placed to inspire, delight and enrich each guest's personalised Sensei experience.
Much of the artwork throughout the hotel was commissioned expressly for the Resort; guests encounter these pieces for the very first time, stimulating thought and reflection. Featured artists include David Ellis, Miya Ando, Haure Shimomoto, Sky Pape, Brooks Shane Salzwedel and Lauren Collin among others.
The outdoor facilities, set in nature to provide a beautiful picture frame around each experience, include a 24-hour fitness facility, two movement studios, a yoga pavilion and outdoor yoga spaces, 18-hole putting course, ten onsen baths, an oasis pool with lap lanes, and lush gardens featuring tropical trees and flowers sharing space with sculptures and art. Artists exhibited outdoors including Fernando Botero, Jaume Plensa, Robert Indiana, Mark Quinn and more.
Here are a few of the collection highlights:
Fernando Botero's signature style of creating sculptures with exaggerated and inflated features, suggesting political criticism and satire, coined a new term in the art world: "Boterismo." The Columbian artist, well known for representing women, men, daily life, and historical events with wit and irony, began his career as a painter experimenting with proportion and size with his paintings of round, corpulent humans, before switching to sculpture in the 1970s. Seated peacefully under a massive banyan tree with her legs folded to one side, Donna Seduta (2001) looks demurely west across the Pacific Ocean, calmly holding an uneaten apple in her right hand. Additional works on site include Reclining Woman (1992,1993, 2003), Woman on Horse (2011) Reclining Woman (1992), Adam and Eve (2003) and Dancers (2012).
Marc Quinn is a British contemporary artist from London whose work explores "what it is to be human in the world today" through subjects including the body, genetics, identity, environment and the media, using a variety of traditional and non-traditional materials. The sensuality found in nature is highlighted in Burning Desire (2017), a painted bronze sculpture representing an orchid, which invites us to experience it as a bee would in search of pollen or nectar.
Born into a family of artists, British artist Emily Young trained first as a painter and then began carving stone in the early 1980s. Many of her sculptures are inspired by art of the ancient world and emphasise the natural beauty of raw stone. She creates meditative, figural works that speak to time, nature, memory and man's relationship to the Earth. Carved from clastic onyx, Cautha reveals the stone's mineralogical history through banded layers and inclusions of other rocks and minerals.
Seiko Tachibana's intaglio prints explore the sources of life, human experience and memory. Born in Osaka, Japan in 1964, she received an MFA from San Francisco Art Institute in 1995 and has since received many awards including Wallace Alexander Gerbode Foundation Award. Her distinctive work balances Asian tradition with minimalist modernity, taking inspiration from nature, a meditation on the forms and shapes of water, ferns and the basic elements of life.
Baltasar Lobo, a Spanish artist known for his abstract sculptures depicting the female form, became part of the avant-garde in Paris, befriending Pablo Picasso and artist Henri Laurens and showing at galleries with Matisse and Leger. Lobo's Piece d'Eau (1972–1973) perhaps inspired by fragmentary antiquities, represents the essence of a female form that both reclines and defies gravity.
---
---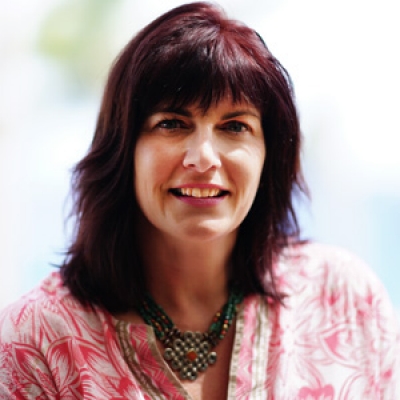 Lori Holland
Senior Director of Public Relations
6100 Center Drive, Suite 1250
Los Angeles, California 90045
USA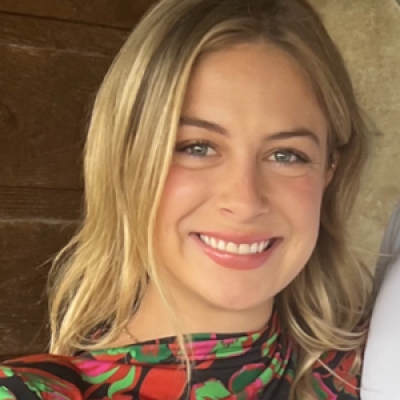 Anna Peirano
Digital Marketing Manager

Lanai, Hawaii 96763
USA
---
Sensei Lanai, A Four Seasons Resort
PRESS KIT

Visit Sensei Lanai, A Four Seasons Resort Website