Back
Colour, Creativity and Love: Artist Eva Armisén x Four Seasons Hotel Seoul
August 31, 2023,
As part of an evolving celebration of creativity and culture, Four Seasons Hotel Seoul has partnered with Spanish artist Eva Armisén for a joyful immersion in her internationally-renowned art. From September 7 to the end of November 2023, guests can enjoy a gallery of Armisén's heartwarming paintings in the Hotel, as well as a special kids' room package, artful cocktails at OUL, and more.
Step into the Hotel and Armisén's vibrant expressions of everyday life bring a playfulness to the sleek lobby space, with her characters smiling out from huge paintings. From a rosy-cheeked woman with hair made of brightly-coloured flowers for spring to a mother and daughter wandering hand-in-hand through a golden-leaved landscape for autumn, the paintings are themed around Seoul's four seasons.
Reflecting on the collaboration and her love of Korea, Eva Armisén describes the seasonal paintings as an expression of "feeling at home thousands of kilometres away and experiencing winter, spring, autumn and summer as a reference for the known in the unknown."
A Fiesta of Traditional Culture and Contemporary Art
Honouring Korean culture, the lobby will also feature large ceramic jars – traditionally used for fermenting kimchi or bean paste – hand-painted by Armisén and filled with flower arrangements by world-leading flower artist Nicolai Bergmann in a dazzling display of collaborative artistry.
While much of the artwork has been created especially for the collaboration, guests can enjoy some of Armisén's much-loved signature paintings in the Hotel's lower lobby, exploring the warmth of love, connection and shared moments. Uplifting scenes of togetherness and creativity – dancing, eating, baking – create a mesmerising display in the Hotel's international buffet restaurant, The Market Kitchen.
Dream in Colour Package
Everyone knows kids are naturally creative, and from October 1 through to November 30, 2023, parents can celebrate this innate quality with an art-inspired package just for families. The highlight of the Dream in Colour package is a gift set of Eva Armisén items featuring an activity book to inspire young artists as well as a beautiful canvas bag and fabric purse decorated with her artwork. Further perks include an in-room kids' glamping tent set-up; daily breakfast for up to two guests and children aged 6 years and under; a limited-edition Four Seasons Hotel Seoul carry-on bag; a bulldog plush toy; access to the Kids For All Seasons lounge; and even valet parking.
The Kids For All Seasons lounge is the perfect place for parents to enjoy watching their kids play safely. Throughout the collaboration, a video about Eva Armisén will be playing in the lounge, her wonderfully playful dog sculptures will be on display, and complimentary activities such as art-inspired cookie decoration and colouring will be available.
Raise a Glass to Colour
The artistry extends further to the Hotel's hip nightspot, OUL, where special cocktails pay homage to Eva Armisén's art. From September 7 to 30, 2023, guests can sip on two delightful concoctions while enjoying a décor of Armisén's paintings and ceramics. Exploring a colour palette inspired by Armisén, Sangria Flor is a vibrant fiesta of Korean red wine, apple distilled liquor, green plum, chrysanthemum honey and orange juice, while Isla Rebujito is a playful take on Spanish cocktail Rebujito featuring traditional Korean liquor from Jeju with lemon-lime soda and fruits such as peach, lemon and local bokbunja berries, inspired by the Armisén's support for female diver Hanyeo from Jeju.
Spreading Hope Through Art
The forthcoming collaboration not only offers the opportunity to indulge in her artworks infused with heartfelt emotions within the realm of a hotel renowned for its meticulous service, but also goes a step further. As a testament to the Hotel's commitment to community well-being, a portion of the collaboration's proceeds will be directed towards local community development and supporting the Hotel's neighbours.
It's this same sense of warmth and kindness that weaves its way into all of the artist's work, in a country she experiences as comfortingly familiar. "I have been visiting Korea for 15 years and it has always been a source of inspiration for me," comments Armisén. "I have fallen in love with its culture and its people and strangely I have felt at home. This collaboration reflects my stays here - different seasons and different situations that have helped me grow as an artist and as a person."
For reservations, call 02-6388-5000 or book online.
---
---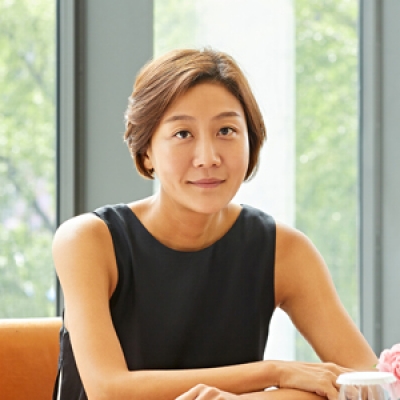 Inyoung Moon
Director of Public Relations and Communications
97 Saemunan-ro, Jongno-gu
Seoul, 100-210
Korea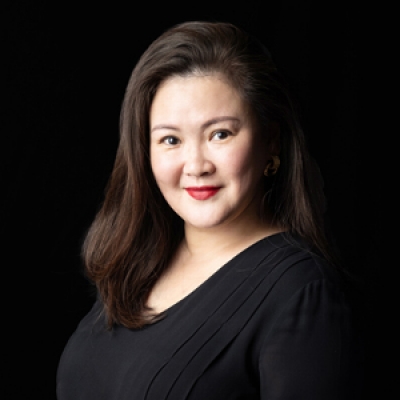 Kelly Wong
Director of Marketing
97 Saemunan-ro, Jongno-gu
Seoul, 100-210
Korea
---
Four Seasons Hotel Seoul
PRESS KIT

Visit Four Seasons Hotel Seoul Website