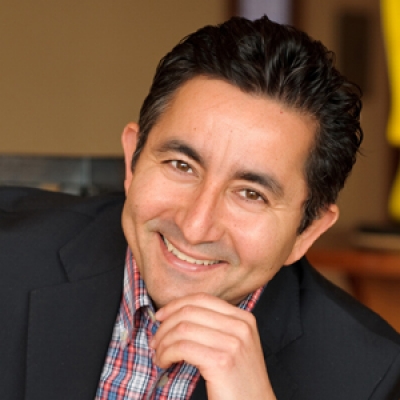 Alper Oztok
General Manager
"At Four Seasons, we work hard and we enjoy what we do. In my opinion, guest service is all about experience."
Four Seasons Tenure
Since 2004
First Four Seasons Assignment: Hotel Manager, Four Seasons Hotel Philadelphia
Employment History
Four Seasons Resort Punta Mita; Four Seasons Resort Nevis; Four Seasons Hotel Philadelphia; Raffles International Singapore; Swissôtel Atlanta, USA; Swissôtel Chicago, USA; Swissôtel Istanbul, Turkey; Accor Hotels, Istanbul, Turkey
Birthplace
Education
Certificate, Professional Development Program, Cornell University School of Hotel Administration
Languages Spoken
English, Turkish, basic German and Spanish


A contented hotel worker is an effective hotel worker – that's pretty basic management smarts. But Alper Oztok, general manager of Four Seasons Hotel St. Louis, didn't learn it in hotel school. He learned it climbing the ladder.
"I know how difficult it can be working in the ranks," says Oztok, who began as a busboy in Istanbul. "When I started, the back of the house was the first area management cut. I don't think that should be the case." Instead, Oztok walks the employee locker rooms and cafeteria twice a day, the better to assure everything is as good as at the front of the house. "We make sure all staff have the tools they need to work as efficiently as the Resort's management team. They're part of the process, after all."
Oztok launched his ground-up career back in the 1980s with help from his uncle, a food and beverage director at a five-star hotel in Istanbul. "I loved it, obviously," he says. "Hospitality is ingrained in Turkish culture. At the time I was a busboy, I said to myself, 'I'm going to become a general manger.'" Prescient call, that one.
With hotel work has come travel, and Oztok has taken full advantage, broadening his understanding of many cultures. "I'm now able to say 'good morning' in Chinese," he says, noting time spent managing in Singapore has enabled him to better relate with guests and staff from that region. "Gaining perspective on other cultures, knowing how they do business – that lets you think more flexibly and understand what might work best here."
Though the Besiktas Black Eagles football team occasionally keeps him "glued" to the TV and friends routinely "drag" him to the golf course, Oztok takes as much delight in spending his rare downtime reading financial news as he does in recreational pursuits. "A big part of my role is bringing new business to the Hotel. The key is how quickly we can position ourselves to attract the right industries." And, doubtless, keep them content.