Back
A Garden to Dream in at San Domenico Palace, Taormina, A Four Seasons Hotel
Landscape architect Marco Bay's vision for San Domenico Palace's gardens combines deep respect for their history with research into surprising new plant varieties
June 30, 2022,
A year following its reopening as San Domenico Palace, Taormina, A Four Seasons Hotel, the Hotel's legendary gardens are maturing and growing increasingly beautiful. The gardens have always been a focal point of this iconic property, from the time it was a convent where monks cultivated medicinal plants to when it became a grand hotel in 1896 celebrated for its lovely gardens by visitors from all over the world.
Four Seasons tasked accomplished Italian landscape Marco Bay with the mission to reimagine the storied gardens. A graduate of Milan's prestigious Politecnico University, Marco Bay has conceived a number of public and private projects including the gardens in front of Palazzo Reale and Piazza della Scala in Milan. Bay's design philosophy is that every project starts from principles, such as architecture and respect for history and the ecosystem of a site. He emphasizes research for beautiful plants that favour biodiversity. For this project, Bay studied the history of the Hotel and of the island of Sicily as well as the local flora and climate to identify which plant varieties he could introduce for an element of surprise.
Bay envisioned each of San Domenico Palace's outdoor areas as a "room" with its own identity, beginning with the Hotel's front courtyard, which he embellished with a variety of sculptural succulent plants in terracotta vases. The next space is the Grand Cloister, first constructed in the 15th and subsequently revisited in the 17th century, which features a charming stone well as its centrepiece. To allow the well to become the true protagonist, Bay removed the bougainvillea around it and chose to frame the space with variety of palm trees in different hues of green. In addition to the original palm trees (which he rescued from a bad case of red weevil), he added other palm varieties such as livistona and macrozamia, as well as some large-leafed subtropical plants including alocasia, leopard plant (farfugium) and Abyssinian banana (ensete ventricosum "Maurelii").
Bay also designed the stone floor of the Grand Cloister - though one would never know it, as it looks like it has been there for centuries. He substituted the gravel with a stone floor in a geometric pattern made of strips of Taormina stone alternating with inlaid pebbles.
The Ancient Cloister is the Hotel's most sober and meditative area, hearkening back to convent days of quiet contemplation. Stone columns give this space a sense of discipline. Here Bay has chosen to let the vegetation play a game of contrast, almost rebellion. Large kentia palms (wowea forsteriana) adorn the cloister with their floppy long leaves, while night-blooming jasmine (cestrum nocturnum) emanates the scent of incense evoking memories of Sunday mass.
The doors of the Hotel's convent wing lead guests outside to the Hotel's magnificent gardens. Straight ahead lies the infinite blue of the Ionian Sea with Mount Etna standing superbly to the right while Taormina's Ancient Theatre frames the view from the left. The Alto Giardino (high garden) recalls an impressionist painting with brushstrokes of lilac, light blue, white and silver. Russian sage (salvia subgenus perovskia), lilac hibiscus (alyogyne), society garlic (tulbaghia violacea) and gaura grow in different heights in a jumble of choreographed wildness.
To the left is San Domenico Palace's citrus grove. A Sicilian garden cannot be termed such without featuring citrus trees, and therefore Bay sought to introduce myriad varieties - 40 to be precise - ranging from lemons, mandarins, grapefruit to calamondin, also known as miniature orange trees. A bed of white Mexican daisies (erigeron karvinskianus) complements the bright colours of the citrus, while frangipani (genus plumeria) and orange blossoms give off an intoxicating fragrance.
The Giardino Belvedere and Giardino Ingrid are centred around green lawns (perfect for events, lying around and playing barefoot) framed by jacaranda mimosifolia, erythrina (also known as coral or flame tree), ceiba speciosa (the floss silk tree), tree aloe aAloidendron barberae) and silver palm trees like the bismarckia nobilis.
Marco Bay's work did not end here. His vision for San Domenico Palace's outdoor spaces encompassed the Hotel's infinity pool for which he selected the tiles. Bay carefully chose their colours in the shades of the sea from blue to green, each in a slightly different hue so that the pool blends perfectly with the Ionian Sea and the sky.
Visitors to San Domenico Palace have long admired the Hotel's gorgeous gardens. The artist and photographer Baron Wilhelm von Gloeden chose the gardens as the set for some of his work. Illustrious writers, actors, nobility, captains of industry and politicians have all strolled through them for the past 125 years finding respite, inspiration and joy in their beauty. With Marco Bay's new vision for the Hotel's new chapter as a Four Seasons, guest from all over the globe will discover a garden that is both faithful to the past but full of delightful surprises – a perfect garden to dream in.
---
---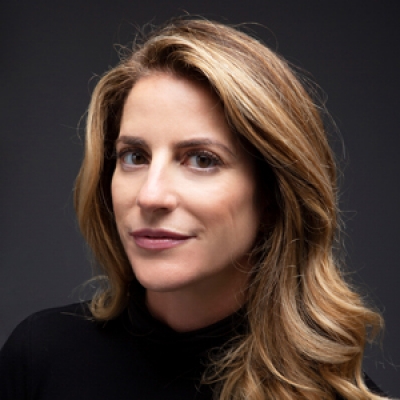 Ilaria Alber-Glanstaetten
Senior Director of Communications
Via Gesu, 6/8
Milan, 20121
Italy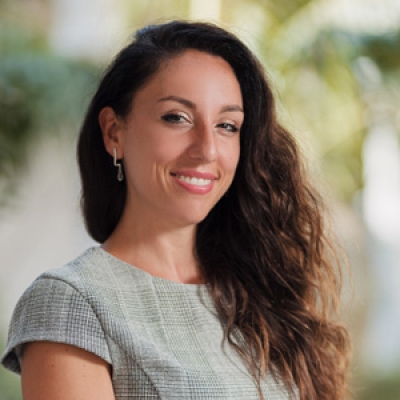 Sonia Bonamassa
Public Relations Coordinator, Sales & Marketing
Piazza San Domenico, 5
Taormina, Sicily 98039
Italy
---
San Domenico Palace, Taormina, A Four Seasons Hotel
PRESS KIT

Visit San Domenico Palace, Taormina, A Four Seasons Hotel Website