Back
Follow the Cherry Blossom Trail: Tokyo's 10 Best Sakura Viewing Spots
Come springtime, Tokyo is transformed into a wonderland of pastel pinks and soft whites. Visiting Japan's iconic capital during sakura season is an experience like no other, extending from lively picnics under blossoming boughs to contemplative walks through flower-lined pathways.
Hanami, the Japanese custom of appreciating cherry blossoms, can be traced back to the eighth century. Nobles would gather for flower-viewing parties at the Imperial Court, and poems would be written about the fleeting charms of sakura – seen as a metaphor for life itself.
Today, Hanami is practiced throughout Japan as people gather with family, friends and co-workers for leisurely feasts under cherry trees. The idea is to enjoy the transient beauty of these delicate flowers, which bloom for no more than two weeks in the entire year.
In Tokyo, one can experience the magic of cherry blossoms across the city, from sprawling parks to tree-lined moats. With Tokyo Station just a four-minute walk away, Four Seasons Hotel Tokyo at Marunouchi puts guests within easy reach of several sakura-viewing spots. Chief Concierge Akhil Tiwari and his team present a round-up of their top ten recommendations.
1. Chidori-ga-fuchi: Drawing Tokyoites and visitors alike, Chidori-ga-fuchi is perfect for Yozakura (night-time Hanami). Winding along the Imperial Palace moat, this 700-metre-long (2,300 foot) walkway is beautifully illuminated with LED lights. Enjoy an evening stroll under the glowing tunnel of flowers, then rent a boat and paddle through the moat for astonishing views. A number of sakura-related events are held in the vicinity.
2. Kitanomaru Garden: With more than 200 cherry trees in bloom, this woodland park offers a profusion of sakura, including varieties such as Yamazakura, Someiyoshino and Oshimazakura. Lay a blanket under the blossoms, or enjoy a meal at the café located in a lush corner of the garden. To round out the cultural excursion, visit one of the Tokyo landmarks located nearby – the National Showa Memorial Museum, the National Museum of Modern Art or the National Archives of Japan.
Adds Akhil: "Kitanomaru Garden is one of those rare spots where you can enjoy the beauty of all four seasons, from cherry blossoms in spring to golden gingko leaves in autumn. No matter what time of year you come to Tokyo, it's worth a visit."
3. East Gardens of the Imperial Palace: This iconic Japanese locale, home to the Imperial family, is built on the site of the former Edo Castle. Surrounded by thick walls and wide moats, the meticulously kept gardens are part of the inner palace. After soaking in splendid sakura views amid the historical surrounds, visitors can also join a special tour to view certain parts of the Imperial household building.
4. Hibiya Park: A 15-minute walk from Four Seasons, Hibiya Park is located next to the Imperial Palace. Spread across 16 hectares (40 acres) dotted with ponds and Yoshino cherry trees, this spot isn't on the main sakura circuit, meaning fewer crowds and more tranquillity. For post-Hanami shopping and dining, head to nearby Ginza or Yurakucho.
5. Shinjuku Gyoen National Garden: Surrounded by skyscrapers, this serene oasis is situated in the heart of Tokyo. With more than 1,000 cherry trees of over a dozen varieties, Shinjuku Gyoen is filled with blossoms of different colours – pink, white and even yellow! It is home to both early and late blooming trees, ideal for those who arrive just before or after the main sakura season. Well-maintained walking paths make it a pleasure to wander through the lush 58 hectares (144 acres).
6. Yoyogi Park: Being the city's third-largest park, the spacious lawns of Yoyogi Park are popular with groups as people can spread out a little more. Bring along a blanket, bento boxes and beer for a relaxed picnic under dancing pink petals. Located between Shinjuku, Harajuku and Shibuya, this natural sanctuary is easily accessible by public transport.
7. Meguro River: Be it day or night, the riverside offers sensational sakura views. For those seeking solitude or a closer look at the delicate blossoms, Akhil highly recommends an early morning visit. As darkness falls, glowing lanterns illuminate the flowering trees, conjuring an air of pure enchantment. Intersected by picturesque bridges, this four-kilometre (2.5 mile) waterway is lined with charming shops and restaurants.
8. Yaesu Sakura Dori: Take a walk down this picturesque and bustling avenue, lined with cherry trees on both sides. Yaesu Sakura Dori, as the name suggests, is canopied by cherry blossoms, creating a beautiful floral tunnel. Conveniently located in downtown Tokyo, it is an ideal spot for visitors who don't have time for all-day sakura expeditions.
9. Hamarikyu Gardens: Gaze at sakura trees set against a backdrop of Shiodome's skyscrapers, offering a captivating contrast between ancient and modern, natural and urban. Although surrounded by towering buildings, the garden is tranquil and filled with wide open spaces. Be sure to stop by the pondside tea-house for a cup of matcha tea.
10. Shiba Koen: Soak in the magic of cherry blossoms with the iconic Tokyo Tower in the background. A great destination for those who love photography, Shiba Koen is one of the most relaxed places in the city to experience Hanami. Also in the vicinity is Zojoji Temple, a historical structure that stands out among modern buildings and is well worth a visit.
---
---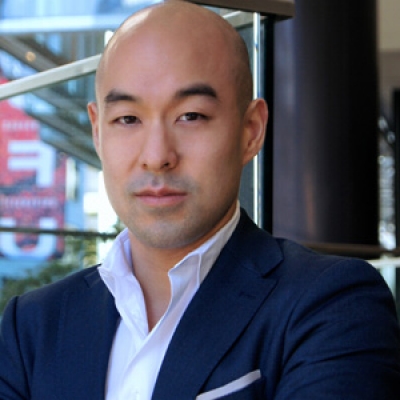 Shingo Kido
Director of Public Relations and Communications
1-2-1 Otemachi
Chiyoda-ku, Tokyo, 105-0021
Japan
---
Four Seasons Hotel Tokyo at Marunouchi
PRESS KIT

Visit Four Seasons Hotel Tokyo at Marunouchi Website