Back
Journey into Inspiration: Immersive Artscapes at Four Seasons in Bangkok and Tokyo
Destination-led design by the legendary Jean-Michel Gathy makes these two spectacular city properties a pleasure for creatively oriented travellers
Tokyo, Japan and Bangkok, Thailand
Incredible art collections unfolding through a succession of spaces. Works by local creators that shine a light on treasured traditions. Innovative design to inspire moments of contemplation and wonder.
No, not a museum, gallery or atelier; rather, the above sums up the joys that await at Four Seasons Hotel Bangkok at Chao Phraya River and Four Seasons Hotel Tokyo at Otemachi, where travellers will find an ambitious redefinition of what a city hotel can offer – a reflection of the hidden rhythms of the urban landscape, and a window into the destination's vibrant artistry.
Envisioned by the celebrated architectural firm DENNISTON, led by Jean-Michel Gathy, each urban retreat pays a sweeping homage to its home. The sense of place for both properties is expressed through handpicked pieces by local artists – a creative, respectful way of immersing guests in the destination.
Bangkok
At Four Seasons Hotel Bangkok at Chao Phraya River, situated in the city's coveted riverside district, Gathy brings a unique vision to life. High ceilings, glass walls and large courtyards provide breathing space, while reflecting pools and flowing water echo the constant movement of the mighty Chao Phraya River. The airy indoor-outdoor layout is beautifully interlaced with lush green courtyards.
Tokyo
Rising at the intersection of Tokyo's past and future, Four Seasons Hotel Tokyo at Otemachi mirrors the intriguing push and pull between honoured tradition and dizzying innovation. Under Gathy's masterful touch, classical Japanese decorative elements dance with a modern aesthetic, creating spaces rich in contrasts to inspire delight and discovery. Clean lines interplay seamlessly with sumptuous details, while bright, expansive rooms flow into atmospheric niches.
Living Galleries
Designed to be explored and experienced, both Hotels feature private art collections, handpicked by Gathy and his team. Curated artworks are displayed through the property, featuring singular paintings and decorative items especially commissioned from local artists.
Interactive experiences further elevate each collection. Guests in Otemachi can explore the thoughtfully curated interiors with a guided tour, or embark on a self-guided journey of discovery with the Hotel's Art & Design Book in hand. In Bangkok, Four Seasons partners with MOCA BANGKOK to run a dedicated ART Space, extending from the lobby to the riverfront, which showcases contemporary Thai artists through rotating exhibitions all year round.
Tokyo
In Otemachi, Momentarily by Haruko Tsuji invites viewers to contemplate the journey of a single dewdrop through a quartet of paintings in acrylic and metal leaf. Reflecting the theme of tsuyo no ma (in between dew), they capture the fleeting beauty of a dewdrop, the split-second transitions as it tumbles, drips, soaks and finally flows away. At THE SPA, a three-dimensional structure on the wall billows and sweeps outward, as though caught in a gust of wind. Artist Yuria Hada draws inspiration from the innovative pleating technique used in the Pleats line by Japanese fashion icon Issey Miyake.
Bangkok
In Bangkok, guests can appreciate locally anchored pieces such as The Contour of Chao Phraya River, which traces the swirling path of the river from Bangkok to the Gulf of Thailand, in evocative gold hues. Another highlight is a pair of dramatic wall-art pieces, conceptualized by Gathy and created by Thai artist Pongsatat Uaiklank (better known simply as Dong in the creative community). Inspired by the flow of Thai fabric, these pieces were created using the bas-relief technique from Phetchaburi province and feature white elephants, a national symbol of good fortune.
Welcome to Local Tradition
Symbolism abounds across both Hotels, guided by the cherished beliefs of local residents.
Tokyo
In Otemachi, a Zen-style water feature welcomes guests at the 39th-floor arrival lobby. The serene pool fronts a 38-metre-wide (125 foot) glass curtain wall, with the expanse of water acting as a buffer between viewers and the Imperial Palace, thus deflecting the gaze in deference to Japanese culture.
Look up at the ceiling to find a striking amalgamation of East and West. An oversized European lampshade gives way to a dome-shaped base featuring free-form calligraphy by Nobuko Kawahara, who spells out "seasons" using the Japanese characters for spring, summer, autumn and winter as markings. The circular shape of the chandelier is inspired by the sun, as depicted on the Japanese flag.
Bangkok
The arrival courtyard in Bangkok is similarly woven around water – an aquatic ode to the city, often called the Venice of the East owing to its proliferation of river-born khlongs (canals). Guests are instantly connected to the life-giving energy of the Chao Phraya River via flowing water features and a tranquil pond dotted with rock sculptures leading up to Yu Ying Yuan, the Michelin-starred Cantonese restaurant designed by Gathy.
At the indoor reception, the gaze is inexorably drawn upwards, paralleling the welcome experience in Bangkok. Inspired by the unconfined forms of nature, the chandelier suspended from the ceiling is crafted with baked clay and designed by Thai studio Bellitas.
River Scape, the artwork behind the reception counter, is inspired by vibrant sunsets and the curvilinear drama of the Chao Phraya River. This visual masterpiece is by Dong – who also happens to be the creator behind the reception artwork in Tokyo too. Dynamic yet restrained, Mind Scape is a reflection of nature's cooler elements – windblown lakes, cloudy skies and undulating valleys.
Artful Accommodations
Bangkok
Gathy's imaginative tribute to the destination continues through the guest rooms. At Four Seasons Hotel Bangkok at Chao Phraya River, guests are welcomed into their private sanctuaries with soft furnishings by Jim Thompson, modern paintings by Thai artists, and touches of local culture.
Tokyo
The accommodations at Four Seasons Hotel Tokyo at Otemachi come with contemporary Shoji sliding doors. Consisting of translucent washi paper stretched across a wooden lattice frame, this iconic design feature allows for a soft play of light between spaces. Signature artwork by Namiko Kitaura graces the walls, evoking a sense of lightness and movement – a nod to the gauzy fabrics of Issey Miyake. The fleeting grace of the piece expresses wabi-sabi, the uniquely Japanese philosophy of finding beauty in transience.
Sustainable Ethos
Along with immersive creativity, both recently-opened Hotels are characterised by an eco-conscious approach.
Bangkok
Four Seasons in Bangkok opened with several sustainability efforts, with many more in the pipeline. Smart technology aids in minimizing energy consumption, including automatic shades and temperature control to keep guest rooms optimized for Bangkok's tropical climate. The Hotel also operates its own water bottling plant, designed to reduce plastic use. Additional projects include the installation of solar panels to cover 25 percent of energy requirements and an electric estate boat for guest transportation across the Chao Phraya River, a first in Bangkok.
Tokyo
Four Seasons Hotel Tokyo at Otemachi occupies the top floors of a newly constructed building, with several eco-features in place, including a rainwater catchment system, LED lighting, and automated controls for lighting and air-conditioning. During periods of low occupancy, floor section zoning makes it possible to close individual sections of a guest floor to conserve energy. The Hotel is steadily phasing out single-use plastic in favour of sustainable alternatives such as aluminium water bottles, plastic-free laundry bags, biodegradable straws, plastic-free menus and reusable coasters. The dedicated recycling program includes cardboard, paper, plastics, glass, aluminium, cooking oil, shampoo and soaps.
About Jean-Michel Gathy
Born in Belgium and based in Malaysia, Jean-Michel Gathy specialises in top luxury brand hotels and resorts through his architectural and interior design firm DENNISTON. The man behind some of the world's most iconic designs, Gathy is known for his legendary swimming pools and signature room setups. His innovative vision has created a new standard for urban resorts. Gathy's impressive clientele reads like a who's who of the hotel industry.
---
---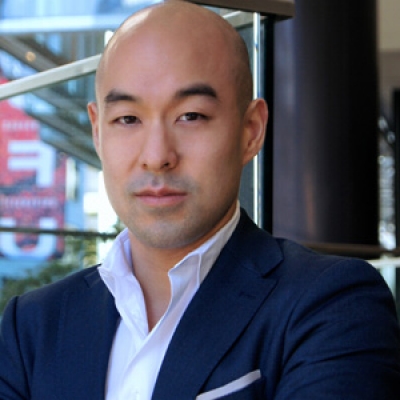 Shingo Kido
Director of Public Relations and Communications
1-2-1 Otemachi
Chiyoda-ku, Tokyo, 105-0021
Japan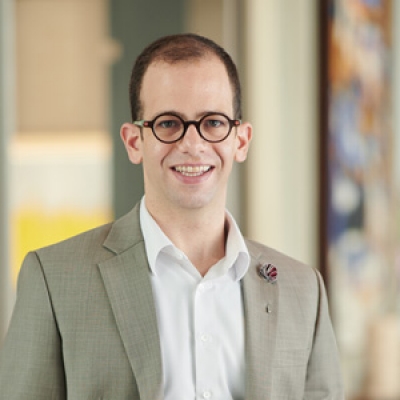 Dan Schacter
Director, Public Relations and Communications
300/1 Charoenkrung Road Yannawa, Sathorn
Bangkok, 10120
Thailand
---
Four Seasons Hotel Tokyo at Otemachi
PRESS KIT

Visit Four Seasons Hotel Tokyo at Otemachi Website