Back
Symphony of Culinary Mastery: Executive Chef Alessandro Fontanesi Joins Forces with Michelin-Starred Chef Alan Taudon for an Exquisite Four Hands Menu at Creek Bistro Chic
July 31, 2023,
Four Seasons Hotel Tunis invites guests to prepare their tastebuds for an extraordinary culinary experience as the Hotel's renowned Executive Chef Alessandro Fontanesi and Michelin-starred Chef Alan Taudon from L'Orangerie at Four Seasons Hotel George V, Paris join forces to present a special Four Hands Menu at Creek Bistro Chic. On August 6, 2023, guests are invited to indulge in an evening of gastronomic delights in an ambiance of sophistication and elegance.
Under the collaboration of these two culinary masters, the Four Hands Menu will feature a symphony of flavours, highlighting a selection of exquisitely crafted courses that promise to tantalize the senses. The menu offers a delightful fusion of Mediterranean and international influences, expertly curated to create a dining adventure that takes guests on a journey around the world, right at the heart of Creek Bistro Chic.
The Four Hands Menu presents four courses:
Roasted Wild Langoustine, Homemade Pickled Organic Baby Vegetables; this course promises a harmonious blend of flavours that will transport diners to the heart of the Mediterranean.
Seafood Cannelloni with Ginger Crustacean Bisque offers a delectable medley of seafood flavours, complemented by the subtle yet invigorating essence of ginger.
In this course, Chef Alan takes the lead, presenting Wild Seabream with Vegetable Tagliatelle and Jalapeno Sauce. The delicate fish, enhanced with vibrant vegetable accompaniments and a spicy jalapeno sauce, is destined to leave a lasting impression on guests.
The grand finale of the Four Hands Menu is a sweet symphony that marries a "Cedratine" Baba with Frozen Lemon Curd, Fruit Minestrone, and Yoghurt Espuma. This tantalizing dessert promises to leave guests with a lingering impression of culinary excellence.
The collaboration between Executive Chef Alessandro Fontanesi and Michelin-starred Chef Alan Taudon promises an unparalleled dining experience at Creek Bistro Chic. Guests will savour every moment in the chic atmosphere, surrounded by an ambience that exudes elegance and sophistication.
To make a reservation for this exclusive Four Hands Menu event on August 6, 2023, contact Creek Bistro Chic at creek.tsh@fourseasons.com or +216 31 260 000
---
---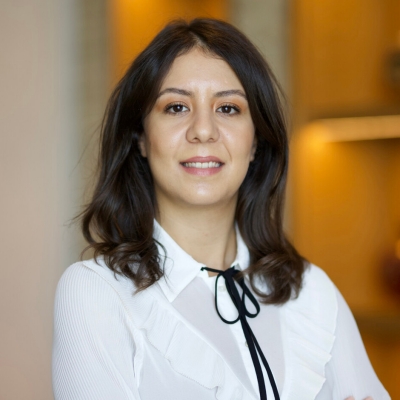 Arij Ben Othmen
Public Relations and Marketing Communications Manager
Zone Touristique Cap Gammarth
La Marsa, Tunis, 1057
Tunisia
---
Four Seasons Hotel Tunis
PRESS KIT

Visit Four Seasons Hotel Tunis Website