Back
Four Seasons Resort and Residences Vail Takes Top Honours in Condé Nast Traveler's 2022 Readers' Choice Awards
October 6, 2022,
Condé Nast Traveler 2022 Readers' Choice Awards names Four Seasons Resort and Residences Vail as the #21 Best Resort in the World and #1 Resort in the Mountain West category.
"To rank within the Top 25 Best Resorts in the World is an absolute honour," says Meredith Macfarlane, General Manager of Four Seasons Resort and Residences Vail. "We live for the thrill of helping guests create memories of a lifetime. Naturally, we are beyond happy to see our team's total commitment to the visitor experience acknowledged by seasoned travellers and the world's leading travel magazine."
With Vail Mountain's 60th anniversary on December 15, 2022 and a season of epic snow conditions right around the corner, the excitement for winter can be felt everywhere in Vail Valley. A modern twist on "Vintage Vail" for Vail's 60th will include ice bars, snow bungalows, two new chairlifts, bespoke gondola experiences, pop-up shops, and photo stops all over the mountain.
Four Seasons Resort and Residences Vail, located on the front doorstep of Vail Village and in the heart of the Rocky Mountains, is both a premiere alpine destination and the living embodiment of the Four Seasons brand. In the winter, travellers worldwide seek out Vail Mountain for its legendary skiing, snowboarding, and the town's lively apres-ski scene. During the summer, biking, hiking, fly-fishing, and first-class artistic performances offer an easy draw for adventure enthusiasts craving Colorado's crisp mountain air and epic outdoor experiences against the backdrop of Vail Valley's natural grandeur. Year round, the Resort's acclaimed Flame Steakhouse, The Remedy Bar, and award-winning Spa delight Vail residents and out of town visitors alike.
Condé Nast Traveler's annual Readers' Choice Awards continues to capture the travel experiences readers of Condé Nast Traveler love best. More than 240,000 Condé Nast Traveler readers participated in this year's survey, weighing in on the hotels, resorts, cities, islands, and cruise lines they love most and cannot wait to return to again. The Readers' Choice Awards are the longest-running and most prestigious recognition of excellence in the travel industry. The 2022 Readers' Choice Awards are published on Condé Nast Traveler's website and celebrated in the November issue.
---
---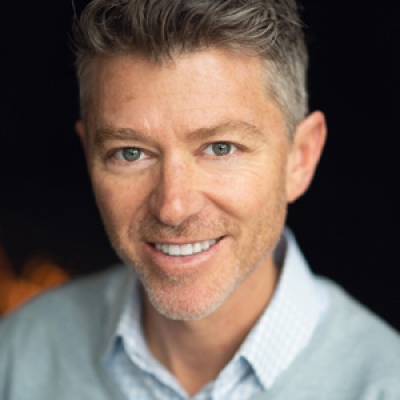 Jonathan Reap
Director of Sales and Marketing
One Vail Road
Vail, Colorado 81657
USA
---
Four Seasons Resort and Residences Vail
PRESS KIT

Visit Four Seasons Resort and Residences Vail Website