Back to Main
Four Seasons Hotel Washington, DC
2800 Pennsylvania Avenue N.W., Washington, DC, 20007, U.S.A.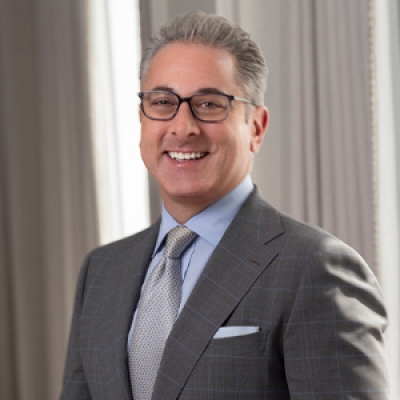 Marc Bromley
Regional Vice President and General Manager
"As General Manager, I have the opportunity to give back and contribute all of the incredible lessons, knowledge and experience I have learned along the way. Being able to make the lives of the people who work with me better translates to a service culture that is genuine, caring and first class."
Four Seasons Tenure
Since 2006
First Four Seasons Assignment: Four Seasons Hotel Chicago, Assistant Director of Food and Beverage
Employment History
Four Seasons Resort Maui at Wailea; Four Seasons Resort Scottsdale at Troon North; Four Seasons Resort Costa Rica at Peninsula Papagayo; Four SeasonsResort Palm Beach; Four Seasons Hotel Washington, DC; Four Seasons Hotel Chicago; Peninsula Hotels in Chicago and Los Angeles
Birthplace
Education
University of Nevada, Las Vegas, Degree in Hotel Administration; University of Michigan
Languages Spoken
English and conversational Spanish
A Legacy in Hospitality
A veteran of Four Seasons Hotels and Resorts, Senior General Manager Marc Bromley has a lifetime of experience in the hospitality industry. The first legacy General Manager in Four Seasons history, Bromley's lessons in hospitality started at an early age. His father, Stan Bromley, retired after a storied career in the industry, which included 10 years at Four Seasons Hotel Washington, DC and concluded at Four Seasons Hotel San Francisco as Regional Vice President and General Manager.
"When my brother Jordan and I were young, we were told to clean our rooms like any other kid," says Bromley. "However, our room cleaning came with a full inspection afterwards, complete with checking the closet and drawers where every kid jams their mess! If there was paper or trash on the floor – and we neglected to pick it up – a lesson in attention to detail would ensue."
Bromley learned hotel management from the ground up, starting as a teenager and doing jobs ranging from cook to steward and housekeeping houseman in Washington, DC. He managed every kind of food and beverage operation, touching on a true passion point.
Foodie at Heart
"Ever since my culinary internship in Washington DC, I have been a foodie at heart," says Bromley. "Learning all of the stations on a cooking line in a fine dining environment gave me exposure to tastes and flavours I did not know existed. This made me curious, and so began my culinary explorations."
"My answer to the silly 'what would you do if you won the lottery?' question is always 'be a restaurant manager again,'' adds Bromley. "I love restaurants and the inner working of what makes them great."
A Return to Washington, DC
Not many opportunities could have lured Bromley, his wife Katie and their three children away from the island of Maui, but Washington, DC was an offer he could not refuse.
"Becoming General Manager of Four Seasons Hotel Washington, DC has been my dream since I was a kid," says Bromley. "Not only do I have incredible memories of working at the Hotel 10 years ago and opening up BOURBON STEAK, but I celebrated my bar mitzvah in Desiree Nightclub (now The Spa) when I was 13 years old!"
When asked what the most important lesson was that his father ever taught him in hospitality, Bromley says "Everything has to start with care for our people, the culture of care for one another. The Golden Rule – everything flows from there."