Back
Cornucopia 2022: Four Seasons Resort and Residences Whistler Announces Highly Anticipated Sidecut x SLCC x Fort Berens Dinner
The Resort is also taking part in CRUSH Grand Tasting, the flagship event of Whistler's renowned festival of food and drink
October 25, 2022,
Four Seasons Resort and Residences Whistler announces its participation in Cornucopia 2022, Whistler's renowned festival of food and drink.
Led by Executive Chef Sajish Kumar Das, Four Seasons Resort and Residences Whistler is taking part in two top-tier events: Sidecut x SLCC x Fort Berens Dinner and CRUSH Grand Tasting, the festival's flagship occasion.
Sidecut x SLCC x Fort Berens Dinner - which takes place November 17, 2022 from 5:30 to 9:00 pm at Sidecut Steakhouse at Four Seasons - is a collaboration with Squamish Lil'wat Culture Centre (SLCC) and Lillooet's Fort Berens Estate Winery.
This exquisite culinary experience celebrates the cuisine of the ancestral territory of the Sk̲wx̲wú7mesh (Squamish) Nation and L̓il̓wat7úl (Lil'wat) Nation, where Whistler is situated.
The SLCC is a beautiful centre (and a must-visit Whistler destination) that shares and showcases the distinct Sḵwx̱wú7mesh and Líl̓wat7úl ways of living and being. Since time immemorial, the Squamish and Lil'wat Nations have coexisted respectfully as neighbours, living off the bounty of the ocean, the rivers, and the land.
For the collaborative Cornucopia dinner, Kumar Das joins SLCC Executive Chef Steven Fecho and Chef Maggie Wallace of the Lil'wat Nation. Together, they have created a multi-course menu that showcases traditional Indigenous ingredients and preparations presented with a contemporary flair.
The Sidecut x SLCC x Fort Berens Dinner opens with an amuse bouche: lightly hay-smoked bison carpaccio is accompanied by ash-cured cheese crumble and bone-marrow emulsion. Bannock duo for the table comes with fried bannock as well as cranberry-rosemary baked bannock.
The first course features Native Bay scallops tartare with smoked oysters cream, trout roe, pickled sea asparagus, and sea vegetable consommé.
Roasted ling cod stars in the second course, replete with wild mushroom ragout, heirloom tomato chutney, clams and spot prawns en papillote, and morel dust.
Third course centres on blueberry dry-aged venison, the tender dish enhanced with heritage rainbow carrots, local corn emulsion, herb oil, and forest-berry reduction
The dinner's delightful fourth course is a wild-rice and xusem cake with honey ice cream. Xusem are soap berries, which are the small fruit of a bush that grows in open forests and thickets.
Fort Berens Estate Winery, in the St'at'imc Nation territory, will provide optional wine pairings for each dish. Lillooet's first winery, Fort Berens has earned numerous prestigious accolades, including the title of #3 Small Winery of the Year at National Wine Awards of Canada 2022.
Sidecut x SLCC x Fort Berens Dinner takes place at Sidecut Steakhouse at Four Seasons Resort and Residences Whistler. The newly renovated restaurant features elegant tones of grey, silver, and stone - reflecting the striking surrounding mountainscape - and a magnificent rounded, gilded fireplace as its centrepiece, the contemporary design imbued with warmth.
Chef Kumar Das brings more than two decades of dining expertise to his position at Four Seasons Resort and Residences Whistler, having previously held leading roles across India, United Arab Emirates, Oman, Qatar, and Canada. Internationally regarded for his comprehensive knowledge of cuisine presented with modern flair, Chef Kumar Das seeks to highlight Whistler's supernatural beauty through each and every dish, at Cornucopia and beyond. Four Seasons Resort and Residences Whistler is also taking part in Cornucopia's CRUSH Grand Tasting on November 12, 2022 from 8:30 to 11:00 pm at Whistler Conference Centre. As the flagship event of Cornucopia, CRUSH Grand Tasting is a dynamic, lively, sensational feast for the senses. Guests have the opportunity to select sips from more than 300 wines and meet face-to-face with wineries from BC and beyond, with small bites from esteemed local chefs including Kumar Das.
Tickets for Sidecut x SLCC x Fort Berens are CAD 145 per person or CAD 195 per person with wine pairings, plus fees and taxes.
Tickets for CRUSH Grand Tastings are CAD 95 plus fees and taxes.
For tickets, visit click here.
---
---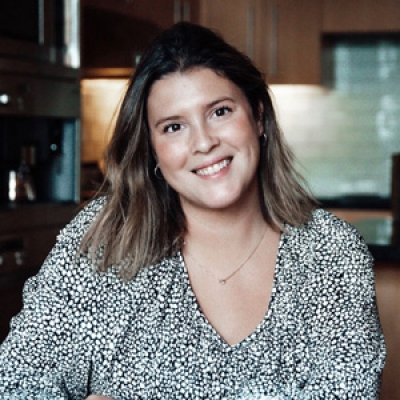 Carolina Pires
Director of Public Relations and Communications
4591 Blackcomb Way
Whistler, British Columbia V0N 1B4
Canada
---
Four Seasons Resort and Residences Whistler
PRESS KIT

Visit Four Seasons Resort and Residences Whistler Website