Back
Four Seasons Whistler Terry Fox Charitable Run Returns on September 18
The Resort invites runners, walkers, riders, and skaters to participate in the annual fundraising event for cancer research in Fox's name
September 14, 2022,
Terry Fox never gave up. After losing his leg to osteogenic sarcoma at age 18, the Port Coquitlam native underwent 16 months of treatment in children's cancer wards. Determined to bring an end to the suffering the disease causes, he decided to run across Canada to raise money for research. In the spring of 1980, he dipped his artificial leg into the Atlantic Ocean and began the Marathon of Hope. He ran nearly 42 kilometres through snow, sleet, rain, and heat. One step at a time, he began to change the world.
Fox ran some 5,370 kilometres over 143 days before he had to stop: cancer had appeared in his lungs. But while he was forced to stop running, Fox never stopped dreaming of a world without cancer. He asked Canadians to continue to support his Marathon of Hope.
The annual Terry Fox Run has become a fall tradition all across Canada, with more than 650 communities fundraising for cancer research.
Four Seasons Resort and Residences Whistler is once again hosting the Four Seasons Whistler Terry Fox charitable run. Runners, walkers, riders and skaters: everyone is invited to support Fox's legacy and raise funds for cancer research in his name.
On September 18, 2022, registration starts at 10:00 am at Four Seasons Resort and Residences Whistler at 4591 Blackcomb Way.
The event itself takes place from 11:00 am to 2:00 pm. After signing in on the Private Residences' driveway, participants can enjoy a light, healthy breakfast and freshly brewed coffee, available by donation.
A local fitness instructor will lead a fun, invigorating warm-up. Then the run starts with a fire truck and the Whistler Fire Department leading the way.
There are two routes around beautiful Lost Lake to choose from: a leisurely, family-friendly option and a more challenging one.
Once back at the Resort, everyone is invited to enjoy a delicious Four Seasons lunch, complete with live children's entertainment, all by donation. Before and after the run, people can bid on items at the silent auction, with numerous fantastic prizes: a stay at Four Seasons Resort and Residences Whistler; a stay at Four Seasons Resort Punta Mita; a zipline pass from The Adventure Group; vouchers for Whistler activities and restaurants; and much more.
All funds raised go to The Terry Fox Foundation. Donations support impactful research by the Terry Fox Research Institute that makes the greatest difference where it matters most - in patients' lives.
Before he died on June 28, 1981, Fox had achieved his once unfathomable goal of one dollar from every Canadian. Since 1980, The Terry Fox Run has raised more than CAD 850 million for cancer research. To this day, Fox's determination continues to bring hope and health to millions of Canadians, and he remains an inspiration.
From its humble and heartfelt beginnings, the Terry Fox Run has become the world's largest single-day fundraiser. Four Seasons Resort and Residences Whistler welcomes everyone as it continues to help keep Fox's dream alive.
As event details are always subject to change, people can refer to Four Seasons Resort and Residences Whistler social media channels closer to and on September 18 to confirm. Participants are asked to access the charitable run by foot, bike, or transit.
To learn more about Terry Fox and the Marathon of Hope, visit the Terry Fox Foundation website.
---
---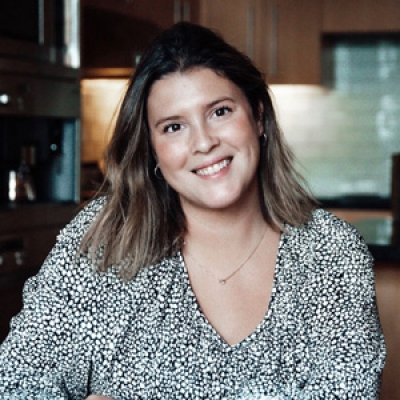 Carolina Pires
Director of Public Relations and Communications
4591 Blackcomb Way
Whistler, British Columbia V0N 1B4
Canada
---
Four Seasons Resort and Residences Whistler
PRESS KIT

Visit Four Seasons Resort and Residences Whistler Website