Back
A New Year – and a Brand-New Luxe Experience at Four Seasons Residences Whistler
The newly renovated luxury retreats come with a suite of exclusive elevated experiences, from a private chef service to afternoon tea and champagne
January 23, 2023,
Along with the New Year comes a new, elevated experience for guests in the Private Residences at Four Seasons Resort and Residences Whistler.
Fresh off of the completion of a gorgeous renovation inspired by nature, the Private Residences now come accompanied by a selection of curated experiences - from the services of a private chef service to afternoon tea and champagne - taking luxury to 7th heaven heights.
Private Residences guests will first experience the mountainside property's newly refined look and feel. CHIL Interior Design turned to nature for inspiration - and the way that calming sounds such as gently falling rain, whispering willows, rustling leaves, and trickling streams restore people's sense of well-being. The contemporary design brings the outside beauty of the mountains in, soothing natural hues reflected in a palette of wood, stone, natural fibre textiles, and leathers. Understated elegance and fine craftsmanship are the hallmarks of the renovation, a Swedish spirit with a nod to the American Arts and Crafts movement.
Beautiful furnishings, stunning artwork, and advanced built-in music systems are just some of the new features in the tranquil, modern sanctuaries.
The Private Residences' new design, however, is just the start of an unforgettable stay.
In addition to having access to a dedicated concierge team and private pool and gym, guests can now select from a new curated menu of extraordinary experiences.
A Private Chef experience gives guests the chance to create much more than a fantastic meal - it's a delicious memory. Available for up to eight people per chef with 72 hours' notice, guests can provide input into a fully customized culinary adventure. The ultra-luxurious meal unfolds within the unrivalled comfort and surroundings of their private retreat, allowing guests to visit with each other and relax while top culinary artists create fare fit for the most discerning of foodies. Offered from 5:00 to 9:00 pm, the Private Chef experience is subject to availability, with blackout dates in effect, at a minimum of CAD 250 per person with chef service charge to apply.
An alpine-themed Afternoon Tea, with the option of including Champagne, makes for an extra-special experience available to Private Residences guests. Fine finger sandwiches and canapés; buttery, flaky pastries; darling desserts, and more are served on a classic, elegant tiered tower. Served between 11:00 am and 6:00 pm, the mountain-inspired Afternoon Tea is CAD 130, or CAD 320 including chilled Champagne.
Private Residences guests can channel their inner bartender in a bespoke Cocktail Masterclass right in their own home-away-from-home. Whether it's a classic cocktail or a freshly invented concoction, experienced mixologists will share tips and tricks for creating tasty beverages. Subject to availability with 72 hours' notice, the Cocktail Masterclass is offered for up to eight guests (CAD 150 per person, three cocktails); blackout dates apply.
After a day of skiing, snowboarding, alpine skiing, or strolling Whistler Village, Private Residences guests can opt to have a hot Crock Pot meal waiting for them upon their return. A selection of hearty, comforting dishes means all guests need to do following so much time in the fresh mountain air is kick back and break bread together.
These are just some of the thoughtful touches that make a stay at the Private Residences unlike any other.
Book now on the Stay Longer Offer and receive a complimentary fifth night.
---
---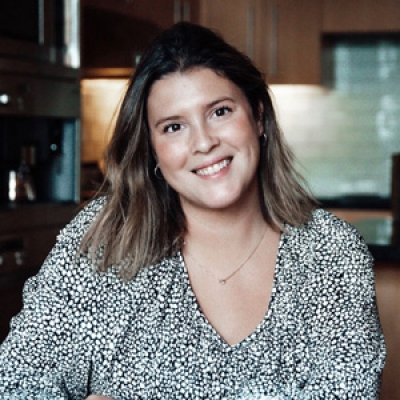 Carolina Pires
Director of Public Relations and Communications
4591 Blackcomb Way
Whistler, British Columbia V0N 1B4
Canada
---
Four Seasons Resort and Residences Whistler
PRESS KIT

Visit Four Seasons Resort and Residences Whistler Website