Back
Continuing the Legacy of Hope: Four Seasons Resort and Residences Whistler Terry Fox Run on September 17, 2023
August 16, 2023,
Once again, the team at Four Seasons Resort and Residences Whistler is proud host a classic Canadian tradition in honour of a national icon who made a difference in the lives of millions of Canadians - both then and today. All proceeds will fund innovative cancer research and there are no barriers to join - everyone is welcome, and participants can walk, run, bike or skate in the Terry Fox Run on September 17, 2023. Registration opens at 10:00 am at Four Seasons Resort and Residences Whistler, located at 4591 Blackcomb Way.
The event itself unfolds from 11:00 am to 2:00 pm. Upon registering on the Private Residences driveway, participants are invited to enjoy a light, nutritious breakfast, and freshly brewed coffee, available through donation. An enthusiastic local fitness instructor will guide participants through an invigorating warm-up routine. The run commences with the Whistler Fire Department leading the way alongside a fire truck. This year's event offers two routes around the picturesque Fitzsimmons Nature Trail: a leisurely, family-friendly path and a more challenging route for those seeking an extra adventure.
Upon returning to the Resort, all participants are welcome to a indulge in a delicious Four Seasons lunch, accompanied by live children's entertainment, all through generous donations. A silent auction before and after the run presents an opportunity to bid on exceptional prizes, including stays at Four Seasons Resort and Residences Whistler, Four Seasons Hotel Mexico City, vouchers for Whistler activities and restaurants, and much more. The funds collected during this event directly support the Terry Fox Foundation. Donations fuel impactful research conducted by the Terry Fox Research Institute, prioritizing advancements that directly impact patients' lives.
Terry Fox and the Marathon of Hope
In the spirit of perseverance and determination, Terry Fox's legacy continues to leave a lasting impact on the world. After losing his leg to osteogenic sarcoma at the age of 18, Terry remained unwavering in his mission. On April 12, 1980, Terry Fox started his Marathon of Hope with a fundraising goal that was close to his heart: to raise CAD 1 million to fund a cure for cancer. With courage and resolve, he embarked on a journey to run across Canada, covering a considerable distance through snow, sleet, rain, and heat, one step at a time, leaving an indelible mark on the world. Just 24 days into his run, that remarkable goal became the unimaginable: to raise CAD 1 from every Canadian. To date, more than CAD 850 million dollars has been raised by the Terry Fox Foundation, bringing hope and resources to cancer patients and their families.
Terry was ultimately unable to complete his run – after 143 days, he had covered approximately 5,370 kilometres (3,340 miles) before cancer appeared in his lungs. Yet, his determination to experience a world free from cancer persisted. For many Canadians, Terry Fox is a symbol of strength and pride, who serves to demonstrate that one person really can make a difference. He appealed to communities across the country to sustain their support for his Marathon of Hope, creating a ripple effect that has lived on.
A Lasting Legacy
The annual Terry Fox Run has grown into a cherished fall tradition spanning more than 600 communities, with Canadians coast to coast to coast uniting once again to support or participate, embodying Terry's perseverance and tenacity, raising critical funds for cancer research in Canada and worldwide.
Let us unite in carrying forward Terry Fox's legacy of hope, resilience, and progress in the fight against cancer.
---
---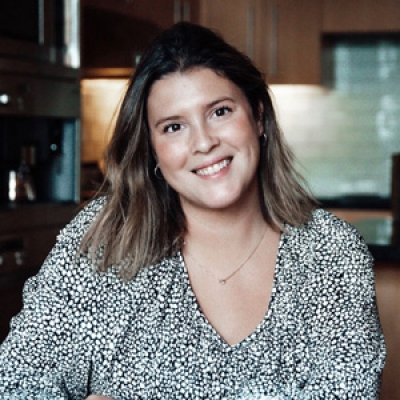 Carolina Pires
Director of Public Relations and Communications
4591 Blackcomb Way
Whistler, British Columbia V0N 1B4
Canada
---
Four Seasons Resort and Residences Whistler
PRESS KIT

Visit Four Seasons Resort and Residences Whistler Website