Back
Café Milano, Four Seasons Hotel Abu Dhabi Prepped to Host "The World's 50 Best Restaurants" Guest Chef Dinner
January 9, 2023,
Four Seasons Hotel Abu Dhabi at Al Maryah Island is set to welcome Chef Jessica Rosval of Casa Maria Luigia to conduct a signature dining session on Tuesday, January 31, 2023 at the Forbes 5-star hotel's authentic Italian restaurant Café Milano, the first international outpost of its renowned sister restaurant in Washington, DC.
Presented by The World's 50 Best Restaurants and MENA's 50 Best Restaurants, the special dinner will allow guests to enjoy an immersive, delectable feast within the contemporary Italian restaurant. The experience will kick off at 7:00 pm with a cocktail reception hosted by Chef Rosval, followed by a six-course dinner with wine pairing.
The session, held in partnership with Al Maryah Island, comes into fruition as world-renowned chefs visit Abu Dhabi to take part in "The 50 Best Signature Sessions," sharing a diverse range of bespoke culinary experiences across the city.
Café Milano, which was selected in the first-ever Michelin Guide Abu Dhabi this year, will welcome Chef Rosval to join its kitchen staff, providing guests with a delectable dinner that is sure to entice the taste buds of all in attendance.
Hailing from Dollard-des-Ormeaux, a suburb of Montreal, Canada, Chef Jessica Rosval has spent the last decade in Italy refining her culinary craft. She currently is the head chef at Casa Maria Luigia, a luxury guesthouse and dining venue created by world-renowned restaurateurs Massimo Bottura and Lara Gilmore. The couple behind Casa Maria Luigia are also the founders of Osteria Francescana, a three-Michelin-star restaurant based in Modena, Italy, ranked number one in The World's 50 Best Restaurant list in 2016 and 2018.
At Casa Maria Luigia, Rosval tastefully directs the reimaging of classic regional dishes, while blending her own appetizing specialties. During her landmark dining session at Café Milano at Four Seasons Hotel Abu Dhabi, Rosval will create a one-of-a-kind Italian-accented experience, gracefully accompanied by the outlet's captivating ambiance.
"Food is an international language and it holds remarkable power as a means of self-expression," says Rosval. "We can tell our stories, celebrate our triumphs and share our dreams with each and every dish we serve. I am very excited to come to Abu Dhabi for MENA's 50 Best Signature Sessions to be able to cook for others and have them step into my world as I hope to step into theirs to continue exploring, learning and being inspired."
Chef Rosval's tailored menu at Café Milano will start off with "Antipasto Emiliano," offering her twist on the traditional first course of a formal Italian meal. Followed by additional starter dishes cleverly named "If I'm Wrong I'm Right" and "This is Not A Mussel," the meal will flow into main courses that include "Couscous For Diversity" and "A4 La Serenissima." The dinner will wind down with a combination of two delicate surprises: "Amaro" and "Think Green."
The intimate dining session comes in stride with Café Milano continuing to build acclaim for providing guests within the capital city an immersive and palatial ambiance to enjoy genuine, high-scale Italian cuisine. With a kitchen staff led by Italian Chef Delfino Chiarello, Café Milano has earned precedence within the local dining scene for its creative approach to serving signature Mediterranean favourites from its landmark location in Washington, DC intimately merged with regional flavours.
"Our team is truly excited to welcome Chef Jessica Rosval to Café Milano to present what is sure to be a fabulous, authentic dining experience," affirms Chef Chiarello. "The 50 Best Signature Sessions is a remarkable opportunity for Abu Dhabi to showcase the talents of skilled chefs such as Chef Rosval, and we are proud to host this very special dinner."
"The allure of these sessions is not only in the meal, but the new experience for guests and the entirety of our staff here at Café Milano. We look forward to hosting a remarkable evening, graciously beautified by the restaurant's warm atmosphere and scenic waterfront landscapes."
Diners who are interested in enjoying the six-course meal priced at AED 870 NET including wine pairing at Café Milano can reserve their place via email to cafemilano.abudhabi@fourseasons.com or by calling the restaurant at +971 (2) 333 2444.
---
---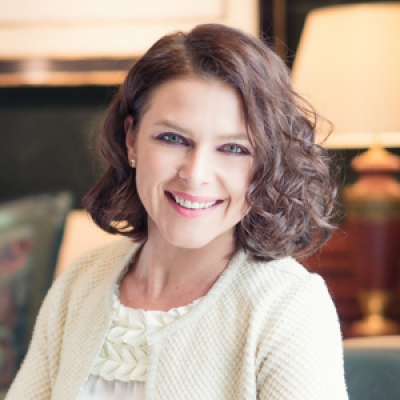 Veronika Szabo
Director of Public Relations and Communications
P.O.Box 107032, Al Maryah Island
Abu Dhabi,
United Arab Emirates
---
Four Seasons Hotel Abu Dhabi at Al Maryah Island
PRESS KIT
Visit Four Seasons Hotel Abu Dhabi at Al Maryah Island Website