Back
Chef-Driven Fried Chicken Hits the Road: Three Dishes to Try at Butcher & Still's Food Truck
Universally beloved, very few dishes have influenced global culture and modern gastronomy like fried chicken. Whether enjoyed as a bucket of finger licking goodness or on a steamed bun with pickles, its appeal is direct and flavourful – the epitome of celebratory comfort food. Adored from Kentucky to Seoul and everywhere in between, there is little doubt as to why its rustic, yet nuanced flavours would find themselves beloved by the cosmopolitan hub that is Abu Dhabi. Known throughout the UAE for bringing the pinnacle of American dining to Four Seasons Hotel Abu Dhabi at Al Maryah Island, Butcher & Still's award-winning ways come from honouring classics of the cuisine and never taking shortcuts – focusing on every single detail. Its food truck experience highlights this artistry by bringing the "Land of the Gazelle," a handful of handcrafted dishes. Learn more as we roundup our three favourites:
Butcher & Still's Signature Fried Chicken
Crunchy, juicy, and perfectly spiced, Chef Marshall Roth's signature fried chicken has been perfected over decades. With deep personal meaning, the recipe was one of the young chef's earliest food memories as he began his formation in the kitchen. "In the southern US, fried chicken is a source of pride among families and communities, with each person creating their own blend of herbs and spices, unique methods of breading and frying. It is communal and celebratory. This recipe was taught to me when I was only eighteen in New Orleans by a Cajun woman. That first bite is deeply engrained in my mind. With this food truck experience, I knew I wanted to bring the city that same moment I had. What will stick in your mind is how light, yet crunchy the breading is; how juicy it is; and how the spices we use enhance all those flavours."
The "Cluck" Burger
The origin of the fried chicken sandwich is fiercely debated, although it likely traces its roots to the American south in the 1940s. Its elegant simplicity shows that quality ingredients can be elevated by culinary artistry to be greater than the sum of their parts. Butcher & Still's interpretation of the iconic chicken sandwich stays true to the classic dish but elevates it with its signature brioche bun, Roth's secret recipe fried chicken, and homemade pickles. In this sandwich, every ingredient serves a unique purpose. The freshly baked brioche bun offers structural integrity and a platform to highlight the chicken with its suppleness and elasticity. The main event is of course the crunchy, juicy, and perfectly spiced chicken. However, the underrated element at play is the acidity from the homemade pickles, which offers a unique contrast and brightness to the dish, enhancing existing flavours.
Cherry Pie
A mainstay on the Butcher & Still menu since it opened in 2017, the signature cherry pie has been adored by local and international guests. Tasting exactly like the best version of your grandmother's cherry pie, the taste is the purest form of nostalgia. Crafted with two varieties of cherries to balance sweetness and tartness, it is accentuated by the flaky crust handcrafted with rich, homemade butter as well as a scoop of vanilla ice cream. At the food truck experience, the portion is slimmed down to be enjoyed by one person because after all the decadence from the savoury fried chicken you need something sweet.
To plan your next visit to Butcher & Still's food truck, follow us on Instagram or Facebook. For celebratory dinners at our award-winning Chicago steakhouse, call us at 02 333 2222 or email dining.abudhabi@fourseasons.com.
---
---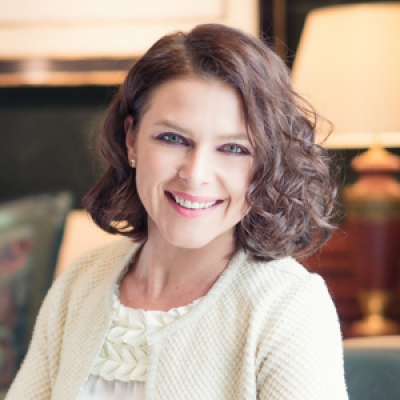 Veronika Szabo
Director of Public Relations and Communications
P.O.Box 107032, Al Maryah Island
Abu Dhabi,
United Arab Emirates
---
Four Seasons Hotel Abu Dhabi at Al Maryah Island
PRESS KIT

Visit Four Seasons Hotel Abu Dhabi at Al Maryah Island Website